Monday, July 31, 2017 @ 7:54 AM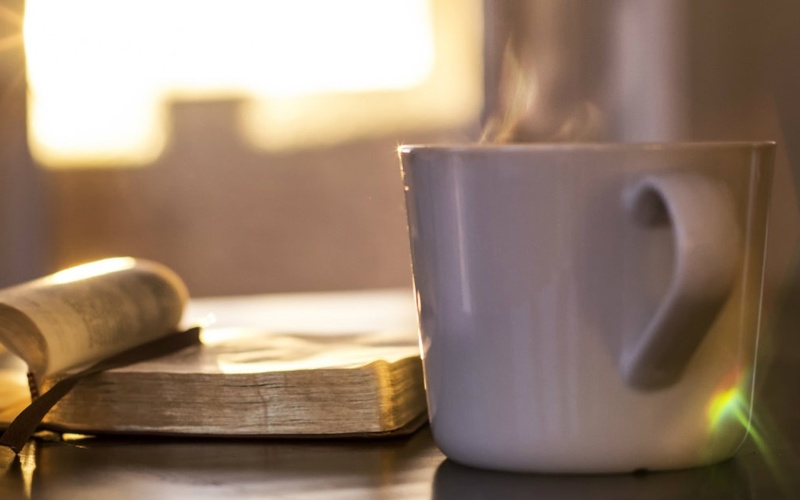 ATTENTION: Major social media outlets are finding ways to block the conservative/evangelical viewpoint. Click here for daily electronic delivery of The Stand's Daily Digest - the day's top blogs from AFA.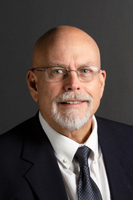 Rob Gardner
Retired AFA Staff Member
MORE
MONDAY 
God Is the Basis

I hope you will indulge me in the lyrics of some of the greatest songs that reflect how God is the foundation for our nation. Take the time to read through the lyrics and see if you don't see that our nation (no matter what some say) is founded on God's word and His direction.

My Country 'Tis of Thee by Samuel Francis Smith 1843
My country, tis of thee,
Sweet land of liberty
Of thee I sing.
Land where my fathers die
Land of the pilgrims pride
From every mountain side,
Let freedom ring.
Our fathers guard to thee,
Author of liberty
To thee we sing.
Long may our land be bright
With freedoms holy light
Protect us by thy mind,
Great God, our king.
Grand birds fly of our sons
Our authors and our fires
Keep we still pure.
Our starting fed us through
The hope of all the world
In peace and lie in pearl
God holds a cure.

America the Beautiful by Katherine Lee Bates 1893
Oh beautiful, for heroes proved,
In liberating strife,
Who more than self, our country loved,
And mercy more than life,
America, America, may God thy gold refine,
Till all success be nobleness
And every gain divine.
Battle Hymn of the Republic by Julia Ward Howe 1862
Mine eyes have seen the glory of the coming of the Lord;
He is trampling out the vintage where the grapes of wrath are stored;
He hath loosed the fateful lightning of His terrible swift sword;
His truth is marching on.
Glory! Glory! Hallelujah!
Glory! Glory! Hallelujah!
Glory! Glory! Hallelujah!
His truth is marching on.
I have seen Him in the watch-fires of a hundred circling camps;
They have builded Him an altar in the evening dews and damps;
I can read His righteous sentence by the dim and flaring lamps,
His day is marching on.
I have read His fiery gospel writ in rows of burnished steel!
"As ye deal with my condemners, so with you My grace shall deal!
Let the Hero, born of woman, crush the serpent with his heel, "
Since God is marching on.
He has sounded forth the trumpet that shall never call retreat;
He is sifting out the hearts of men before His judgment seat;
Oh, be swift, my soul, to answer Him; be jubilant, my feet!
Our God is marching on.
In the beauty of the lilies Christ was born across the sea,
With a glory in His bosom that transfigures you and me;
As He died to make men holy, let us die to make men free!
While God is marching on.

Then if my people who are called by my name will humble themselves and pray and seek my face and turn from their wicked ways, I will hear from heaven and will forgive their sins and restore their land  (2 Chronicles 7:14 NLT).

Dear Lord, bring our nation back to you. I pray in Jesus' mighty name. Amen. 
TUESDAY 
Kindness Is Not Weakness

When they arrived back in Jerusalem, Jesus entered the Temple and began to drive out the people buying and selling animals for sacrifices. He knocked over the tables of the money changers and the chairs of those selling doves, and he stopped everyone from using the Temple as a marketplace. He said to them, "The Scriptures declare, 'My Temple will be called a house of prayer for all nations,' but you have turned it into a den of thieves." (Mark 11:15-17 NLT)

Don't mistake kindness for a sign of weakness. As a follower of Christ, I am to be kind and love all that come to me, but I also must speak truth and not pull my punches when it comes to His truth.
Jesus stood up for truth. He was truth. He was the word.
Lord God, thank You for Your word and the truth it speaks into our lives. Help us to learn to live according to your instructions and help us to stand strong on Your truth. We ask in the mighty name of our Savior, Jesus Christ. Amen. 
WEDNESDAY 
The Power of Christ

So humble yourselves before God. Resist the devil, and he will flee from you  (James 4:7 NLT).

Now more than ever. Walk humbly with our God. Jesus has dominion over Satan and all his demons. The devil can't stand where Jesus is present.
You are able Lord. Thank You Lord. We can't, but You certainly can. Amen. 
THURSDAY 
Drifting Away

So we must listen very carefully to the truth we have heard, or we may drift away from it  (Hebrews 2:1 NLT).

It's so easy to lose sight of God in this world. The seduction of the Devil is stronger now than I can ever remember. The broken world is telling us God's word is just a book with good ideas, but we must remember that it is the infallible, inerrant & inspired word of God.
Right is being called wrong, wrong is being called right, evil is being called good and good is being called evil. Friends, we are living in a state of pure mess and delusion.
Now is the time to get in God's word. Ask the Holy Spirit to direct your understanding and read, study and explore God's road map for life.
Thank You God for giving us Your guide, the Holy Bible. It is the only truth that you can be sure of in this dark and dying world. We pray that You will open the eyes of the lost and bring them to You. We ask in the mighty name of Jesus. Amen.
FRIDAY 
He Molds Us Through Trials and Circumstances

No power in the sky above or in the earth below—indeed, nothing in all creation will ever be able to separate us from the love of God that is revealed in Christ Jesus our Lord  (Romans 8:39 NLT).

No matter what, no matter the illness, trouble, tragedy, financial issues, marital trouble, sin; Jesus Christ is there with us. God didn't cause our problems, but He will use them to bring us to a deeper understanding and reliance on Him. He will teach us and show us things, during the valleys of our lives, that we might never learn any other way. Thank you Lord.
May God meet your needs and His wonderful name be glorified. Amen.
---
Can anything ever separate us from Christ's love? Does it mean he no longer loves us if we have trouble or calamity, or are persecuted, or hungry, or destitute, or in danger, or threatened with death?
No, despite all these things, overwhelming victory is ours through Christ, who loved us. And I am convinced that nothing can ever separate us from God's love. Neither death nor life, neither angels nor demons, neither our fears for today nor our worries about tomorrow—not even the powers of hell can separate us from God's love. No power in the sky above or in the earth below—indeed, nothing in all creation will ever be able to separate us from the love of God that is revealed in Christ Jesus our Lord. (Romans 8:35, 37-39 NLT) 
SATURDAY 
Petition His Help

Praise the LORD! For he has heard my cry for mercy (Psalms 28:6 NLT).

It seems that more and more people are struggling with life issues right now. Many people are in need of God's grace, mercy and love. Maybe it's because I'm getting older, but I can't remember seeing so many people hurting.
If you are one of many that is experiencing a hard time or situation, I have a simple question for you. Have you asked and prayed to God for His mercy and help, in the trial that you are going through? If not, He might be waiting on your petition for His help.
Father God, we praise Your holy name. Thank You for Your love, mercy and grace. We ask that you act mightily in the lives of those who come to Your throne for help. In the mighty name of Jesus, we pray. Amen. 
SUNDAY 
Are You Washed By His Blood?

And this is what God has testified: He has given us eternal life, and this life is in his Son. Whoever has the Son has life; whoever does not have God's Son does not have life  (1 John 5:11, 12 NLT).

There are two kinds of people in this world. Saved and unsaved. Which are you? This decision has eternal consequences. Accepting Jesus as your Savior, is the most important decision that a person will ever make.
Father, we ask for hearts of the lost be changed. We ask that You will remove the scales from the eyes of the deceived and that Your truth will engage them and bring them to acknowledgement and repentance. We ask and pray in the mighty name of our Savior, Jesus Christ. Amen.
Please Note: We moderate all reader comments, usually within 24 hours of posting (longer on weekends). Please limit your comment to 300 words or less and ensure it addresses the content. Comments that contain a link (URL), an inordinate number of words in ALL CAPS, rude remarks directed at the author or other readers, or profanity/vulgarity will not be approved.