Friday, July 28, 2017 @ 1:55 PM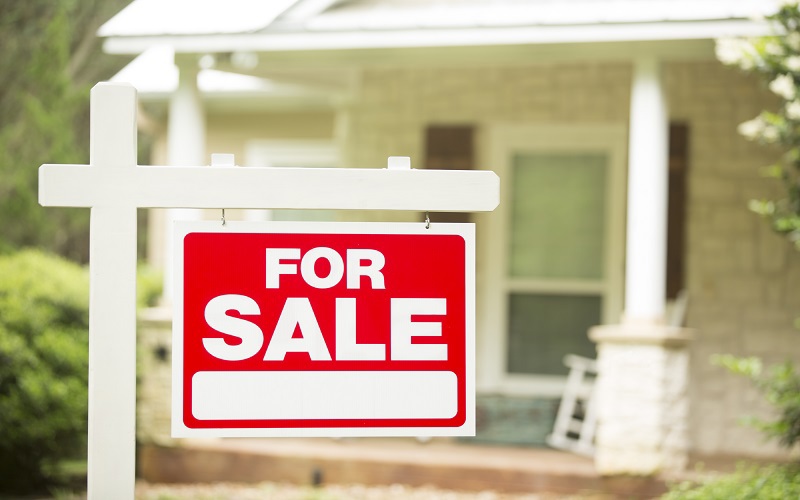 ATTENTION: Major social media outlets are finding ways to block the conservative/evangelical viewpoint. Click here for daily electronic delivery of The Stand's Daily Digest - the day's top blogs from AFA.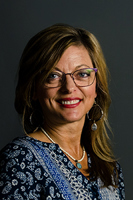 Anne Reed
AFA Journal
MORE
Obedience to God's voice is the evidence of our love for Him. It is the evidence of a relationship with Him.

In my life, it is also the evidence of awareness – awareness of my desperation for Him. Sadly, I forget far too often how truly desperate I am. 
Sometimes I need Someone to speak to me the way Paul spoke to the Galatians when they had lost sight of reality. "Oh foolish one! What has gotten into you? Do you not know you need Me just as much now as when I rescued you and brought you into my fold?" 
I was in a desperate situation when He scooped me up and carried me in His loving arms. He showed me He wasn't the distant God standing far off, judging me, and expecting me to fail. Don't ask me why, but that was my view of God. 
I had no idea who He really was and how close of a relationship He desired to have with me. 
I was in dire straits emotionally and financially. I carried the weight of my world – all my life's choices and failures up to that point. 
But I was strong. Everybody knew that about me. I took pride in my strength. I was an overcomer. Nothing could keep me down. 
But then it happened. I couldn't do it all anymore. 
I quit. 
The day I quit, I envisioned a backpack full of massive rocks. I wrote down on pieces of paper all the things those rocks represented. 
I felt like a failure in those initial moments of giving up. After all, aren't we all taught that we should "never give up"? 
My thoughts went something like this: Sorry God – I just can't do it anymore. You're going to have to do it. 
I can't help but find my distorted view of things somewhat humorous now. I actually thought God was disappointed in me. I had thought everything was on me. And that was the way it was supposed to be. I was supposed to carry that weight. I had, after all, been taught my whole life to be strong, suck it up, and suffer the consequences of my actions. 
But I put those weights on the altar that day, vowing to give them to God. 
I honestly didn't realize I was actually giving up control of my whole life that day. In tears, I'm smiling widely as I type that! 
That's when life began. There was so much more to come. There were so many things yet to be scribbled on pieces of paper – so many things that had been pushed into dark, locked rooms of my heart. He stood and knocked at each one, and walked in with me and performed miracles within those walls. He's still knocking. 
In those early days, my life was in utter shambles. My two boys and I had been abandoned and left with a mountain of debt impossible to manage on my lone income. There was only one way out – bankruptcy. It was obvious. 
But then, God. 
I could literally write a book about the next several years of God's rescue, but I'll focus on just one miracle among many. 
I had put my house up for sale by owner, and we moved into a rental house. I couldn't afford a realtor. The fees would have left me upside-down. I knew I was facing foreclosure, so I was praying for a quick sale. 
I showed the house to a few couples within the first week or two. One couple appeared very interested. But when they called with an offer, it was considerably less than my payoff.  
Days passed as I waited for a counter offer. I began to ask God if He wanted me to take that initial offer. Then as I was driving home that same week, I saw another for sale by owner sign one street over. 
I drove down the street and jotted down the number on the sign. Within moments, I was calling to get the price and specs on the house. Immediately I realized the house had all the features the couple loved about my house, and the asking price was exactly the same as their offer. 
Panic engulfed me. My only hope for selling before receiving foreclosure papers just became faint. 
Oh no! They are going to drive by and see that house. I'm going to lose this sale. 
Immediately that inner voice I had come to love said clearly, You're going to call and tell them about it. 
What? Call them and tell them about it. Why would I do that? 
But I had given my whole life to God, remember? 
So I called: "Yes, I just wanted to let you know that there is a house one street over that I think you and your wife will love," I said. "It is just a bit smaller than my house but has all the features you loved about my house. And the asking price is exactly what you offered me." 
The man was obviously taken aback. He couldn't understand why I would do such a thing. Neither could I. 
They bought that house. There I was again, facing foreclosure. My credit would be ruined. How would I care for my little family with that scar on my record? 
Before long, I had another offer – barely the amount of payoff. But at least I was selling it and breaking even. 
But then, Rita – Hurricane Rita. 
A Category 5 hurricane was on her way. We were forced to evacuate just one day before our closing date. 
I'll make a long story short from here. My house experienced a great deal of damage that took months to repair; and foreclosure proceedings were put on hold. In the meantime, the population grew significantly, as many who lived in New Orleans and other areas ravaged by Hurricane Katrina (within weeks of Rita's landfall) had found refuge in our city. As a result, demand for housing increased significantly. 
In the end, the house sold for enough to pay off almost the entirety of that giant pile of debt. One small student loan remained. And a few months later, I received a surprise check as a result of a class action lawsuit for exactly the amount of that loan balance.  
Because that debt was dissolved, we were able to join Friendships, a wonderful disaster relief ministry that allowed us to live on a ship and receive no pay. What an adventure it was. 
Had I not obeyed the voice of God that one day, I may well have sold my house a lot sooner, and for a lot less. And I would have missed the call God had on my life. I wouldn't have experienced the amazing miracle I just described. 
Now, remember, I was praying for quick sale. That made sense to me. But God had a different plan. His ways are higher than ours.
I think of the many times Scripture speaks of having ears to hear. My ears have become dull over the years – my heart harder and less moldable. 
My ears were so in tune at that time of my life because of my desperation. But in reality, I am no less desperate today. So, I'm praying for that renewed awareness – and the courage (and devotion) to obey. 
Jesus came so that we would have abundant life, not a dry rule-keeping existence – a living, breathing, listening, loving relationship with the fullness of God – Father, Son, Holy Spirit – walking with Him and talking with Him as the old hymn "In the Garden" beautifully portrays. He came to bring reconciliation.
I recently read a quote by David Butts of OneCry prayer and revival ministry that makes the point well: 
"Prayer is a manifestation of walking with Jesus. If you are walking with Him, you will be talking to Him. I don't believe He's really into walking together day after day and not saying anything."
Please Note: We moderate all reader comments, usually within 24 hours of posting (longer on weekends). Please limit your comment to 300 words or less and ensure it addresses the content. Comments that contain a link (URL), an inordinate number of words in ALL CAPS, rude remarks directed at the author or other readers, or profanity/vulgarity will not be approved.