Friday, August 18, 2017 @ 09:13 PM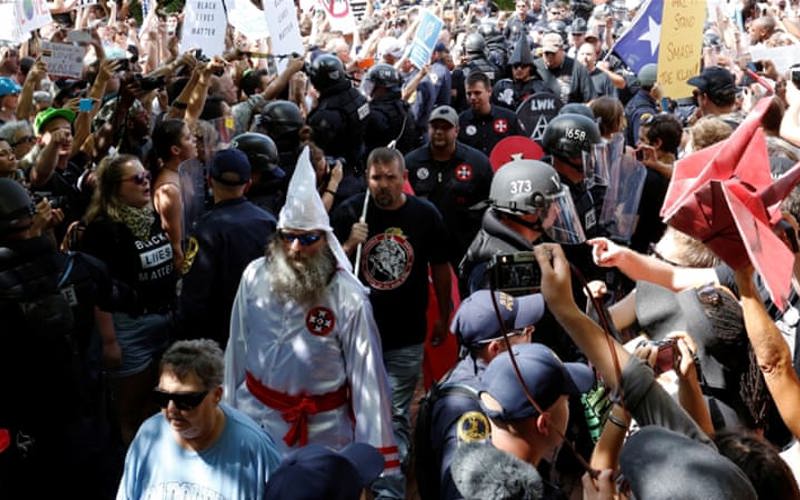 ATTENTION: Major social media outlets are finding ways to block the conservative/evangelical viewpoint. Click here for daily electronic delivery of The Stand's Daily Digest - the day's top blogs from AFA.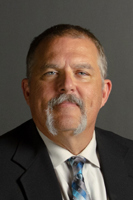 Dr. Ray Rooney, Jr.
Digital Media Editor
MORE
Everyone seems to know who hates whom in today's tense and frazzled culture because accusations of hate flow freely in all directions.  It's very curious since according to George Barna, 73% of Americans identify themselves as Christians.  That means you can be pretty sure that from the Ferguson riots to the Charlottesville carnage there were a fair amount of people who claim to be "Christian" involved.  What Bible have these people been reading or have their pastors been preaching from? 
What understanding of love can one have which permits spitting on others, attacking them or destroying their property, or even killing them?  How does using force, lethal or otherwise, comport with the Golden Rule? 
Either all the rioters and hate mongers who are attacking, destroying, maiming, and killing are non-believers or a lot of people claiming to be children of God are absolutely clueless about the mind and will of God.
While I love delving into the deep things of God that challenge my theological acumen, some of the simpler biblical treasures will suffice here.  For instance, let's go back to Bible elementary school when things were spelled out in as unpretentiously and straightforward a manner as possible.  Let's look at a very uncomplicated but revealing passage from the Book of Proverbs.  Forget about the sublime or off-the-beaten-path passages in Proverbs.  Let's look at a passage anyone who calls themselves a Christian is familiar with.  Take a look at Proverbs 6:16-19.  Every Christian is well acquainted with this right?
There are six things that the Lord hates, seven that are an abomination to him: haughty eyes, a lying tongue, and hands that shed innocent blood, a heart that devises wicked plans, feet that make haste to run to evil, a false witness who breathes out lies, and one who sows discord among brothers.
Is a seminary degree necessary to understand this passage?  If God hates something you don't have to be a genius to understand that He expects His followers to stay far away from what He loathes.
I will say this, however…it is an ancient literary tool that is being used by saying God hates six things but seven are an abomination.  It is a funnel.  The writer is saying that the first six things are merely precursors to the biggie: number seven.  And, by the way, an "abomination" to God is that which purposefully disrespects and diminishes His revealed will while masquerading as goodness. 
haughty eyes – Simply put, haughty eyes signify superiority.  The notion of inherent supremacy over another human being is vile to God.  He hates it.  Anyone who would participate in a meeting or rally sponsored by the KKK, neo Nazis, Black Lives Matter, or Antifa is looking at the world through haughty eyes and has disfigured the image of God that distinguished them as the highest order of created being.  Jesus quoted Isaiah more than any other prophet.  Isaiah says, "We have all become like one who is unclean, and all our righteous deeds are like a polluted garment" (Isaiah 64:6).  On our best day we are not one iota better than the cruelest taskmaster or the most disease ridden beggar.  Jesus said "God so loved the world that he gave his only Son…" (John 3:16) because everyone in the world desperately needed that gift.  They are not Christians who tout their innate superiority over anyone else. 
a lying tongue – The Lord's half-brother wrote: How great a forest is set ablaze by such a small fire! And the tongue is a fire, a world of unrighteousness (James 3:5b-6a).  It only follows that those who deem themselves superior to others claim to know things they cannot know but speak them anyway.  Was every German a Nazi?  Was every Southerner a racist during the Civil War? Is everyone on welfare a minority?  No, no, and no.  But the lying tongue speaks as if it has specific knowledge about people that it absolutely does not.  When you speak of others you have had no personal dealings with as if you know their most intimate thoughts and feelings you are lying.  Authentic Christians do not scream racial or ideological epithets at people in a crowd whom they've never seen before.  It's called lying and God hates it.
hands that shed innocent blood – Whether it's the abortionist dismembering an unborn baby, a sniper assassinating five law enforcement officers during a Black Lives Matter protest in Dallas, Texas, or a lone assailant using his car to destroy lives in Charlotteseville, Virgina, they are all hands that shed innocent blood.  The abortionist knows the baby has done nothing wrong.  The sniper didn't know any of the victims he killed.  The Charlottesville murderer didn't know anyone he ran over.  But if you have haughty eyes and a lying tongue, is blindly following up with lethal action so surprising?  God hates it and anyone who names the name of Jesus should stay as far away from those whose eyes and tongue spread hate because the violence isn't far behind (see the story of Cain and Abel in Gen. 4).
a heart that devises wicked plans – "Oh, but you can't be a Christian and devise wicked plans," I hear some say.  Really?  Read The Wounded Minister by Guy Greenfield.  I have been in the ministry for over three decades.  I've seen some of my peers falsely accused and driven from the ministry by carefully devised plans.  I have seen church politics turn every bit as toxic as politics in secular government. Secret meetings.  Rigged votes.   And I see the plots and plans of a few work to bring as much misery and pain as possible to as many as possible.  Something truly tragic will take place and people move in plotting and planning to make it worse just to further an evil agenda.  Race baiters and hate mongers who have nothing to do with a tragedy suddenly show up working out ways to stir the pot and ruin the lives of as many as possible.  And many of them will be in church on Sunday.  Some of them have Rev. in front of their names.  God hates it.
feet that make haste to run to evil – Why do we seem surprised so many people are willing exacerbate and engage in violent activities?  Marching in a peaceful protest for an honorable cause is noble and just.  Running downtown to hurl insults and stones at others, no matter what the other side is protesting or celebrating is about as far as you can get from the Gospel of Jesus Christ.  James 1:19-20 says, "Know this, my beloved brothers: let every person be quick to hear, slow to speak, slow to anger; for the anger of man does not produce the righteousness of God."  I keep hearing words like "justice" and "righteousness" being bandied about by those participating in today's riots.  Running to participate with an angry mob hardly squares with what James says.  Today's riots have little, if anything, to do with social justice and everything to do with anger and fury.  God hates it.
a false witness who breathes out lies – If there was ever a false witness who takes a tragic situation and makes it worse with lies it is today's media.  Media outlets such as CNN have been caught in lie after lie after lie continually trying to stir unrest and create as much division and anarchy as possible.  Dan Rather lied.  Brian Williams lied.  And despite the fact that absolutely no evidence has ever surfaced about Russian collusion, people (many of whom are Christian) still flock to news sources that they know are lying to them.  Are Christians so desperate for acceptance that we knowingly embrace those who lie to our faces in order to diminish our own status in the world?  Once again, James says, "whoever wishes to be a friend of the world makes himself an enemy of God" (James 4:4).  God hates it when lying becomes as natural as breathing.
and one who sows discord among brothers – There it is.  The spout of the funnel.  Six things that the Lord hates all prepare the table for the true abomination.  The sower of discord.  There is always someone in every church and every family that wants people to be perpetually upset.  And so it is in today's culture and society.  The sermons are too pointed.  The rules of the home are too oppressive.  The president didn't say the words "white supremacy."  Christians must learn to stay far away from those whose only interest is discord via complaint or action.  I live out my faith in the Wesleyan tradition.  John Wesley's first rule or expectation of those who he had spiritual responsibility for was to "do no harm."  A higher authority (Jesus) said to do to others as you would have them do to you (Matt. 7:12).  God hates those who throw gasoline on the fires of culture. 
An overwhelming majority of people self-identity as Christians in America.  Whether they really are or not is something that will be determined by God.  But as we watch the marches, riots, and vitriol being displayed by countless Americans, keep in mind that most of them claim to be Heaven bound. 
I'm not really one who gets into all the pontifications and prophecies about the end times.  I believe my calling is to be faithful now and let God determine how and when the last days come about.  But Paul said something that makes my skin crawl in 2 Thes. 2:11. In explaining how the antichrist comes to power he notes, "God sends them [people] a strong delusion, so that they may believe what is false…" 
If one chooses to embrace what God hates he or she can expect "strong delusion."  We're seeing it on a national scale today.  People embracing what God hates and actually thinking they will be rewarded for it.  Don't write them off and return hate for hate.  Not because we are called to be doormats for culture to wipe its feet on.  But because "such were some of you. But you were washed, you were sanctified, you were justified in the name of the Lord Jesus Christ and by the Spirit of our God" (1 Cor. 6:11).  Stay home.  Pray for the white supremacists and the Black Lives Matter folk.  Don't get your information from those you know are liars.  And start reading the Bible and attending a Bible preaching church as if your life depends on it.  Because it does. 
Please Note: We moderate all reader comments, usually within 24 hours of posting (longer on weekends). Please limit your comment to 300 words or less and ensure it addresses the content. Comments that contain a link (URL), an inordinate number of words in ALL CAPS, rude remarks directed at the author or other readers, or profanity/vulgarity will not be approved.