Thursday, August 24, 2017 @ 9:51 AM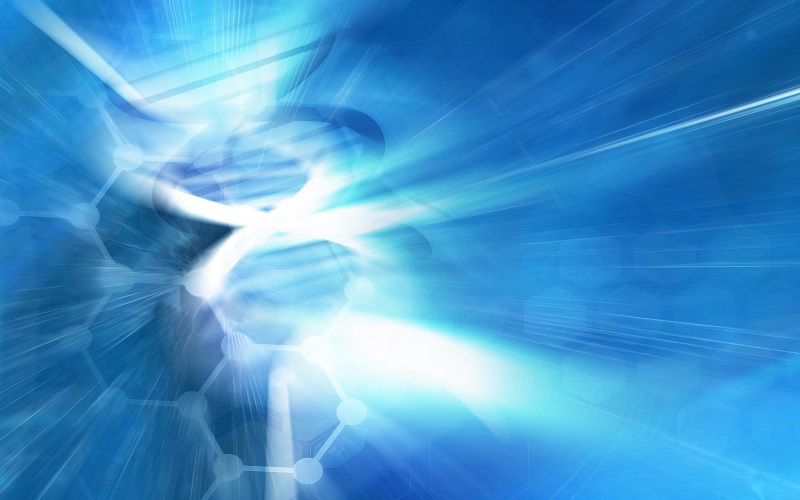 ATTENTION: Major social media outlets are finding ways to block the conservative/evangelical viewpoint. Click here for daily electronic delivery of The Stand's Daily Digest - the day's top blogs from AFA.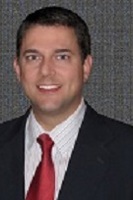 Dr. David Smith
David Smith, M.D. Guest Blogger who is also a practicing family doctor
MORE
As we get up out of bed each day, we never know what the day ahead will hold for us. We all hope and pray that it will be "a good day." However, what most of us think of as a good day is not always what our Creator has in mind. I was reminded again recently of how we are all just hanging by what is a thread of existence. In Ecclesiastes 12:6-7, we read about this cord or thread, "Or ever the silver cord be loosed...Then shall the dust return to the earth as it was: and the spirit shall return unto God who gave it." Life is so fragile and those we love can be gone so quickly. Given this fragile nature of our lives, what is it that holds us all together?
My son had gotten home from work and I was doing some work in the house. We were talking as I was mortaring some blocks into place while he was sitting on the floor nearby. When he tried to get up and go back into the main part of the house, he fell backward and we both thought he had just lost his balance. However, he got up and fell again with the same results. He kept falling again and again.  He actually had to drag himself up the steps to his room. We took him to a hospital and a workup ensued where we discovered the cause to be severe myositis (muscle inflammation) with hypokalemia (low potassium), renal failure, and elevated liver enzymes. He started improving with treatment, thankfully, but not soon enough for us to not have time to think about how life would be without him.
One thing that held us together is knowing that our son is saved and if something did happen, we would see him again one day. What else holds us all together? Is there something more? Besides what we learn spiritually from Scripture, is there something physical in our own creation that is a sign to us? Like much of our fallen and cursed world, there are clues to His existence all throughout what He has made. "For the invisible things of him from the creation of the world are clearly seen, being understood by the things that are made, even his eternal power and Godhead; so that they are without excuse" (Romans 1:20).
Looking further into Scripture, "He is the image of the invisible God, the firstborn over all creation. For by him all things were created; things in heaven and on earth, visible and invisible, whether thrones or powers or rulers or authorities; all things were created by him and for him. He is before all things, and in him all things hold together" (emphasis added), Colossians 1:15-17. Is there something on a deeper level in our physical world that points to how He holds it all together other than by watching a sunset or sunrise and seeing the perpetual cycles of our world?
Right within all of our bodies is a reminder of who really does hold it all together for each of us. Without it, we would surely not be in existence. As much as secularists, atheists, and Darwinists want to deny this scientific fact, it cannot be removed. There are proteins in our bodies called laminins that are a major component of what is called the basal lamina, which is part of the basement membrane of most of our cells and organs, and influences how cells differentiate, migrate, and adhere to one another. The proteins that make up the molecular structure for this larger protein actually intersect with what results forming a cross-like structure. The three shorter arms of the protein help it to bind to other laminin molecules and allows for sheets to made of the protein. The long arm enables it to bind to cells and anchors it to the basement membrane. If this protein is defective, conditions such as nephrotic syndrome (a kidney disease), muscular dystrophy, and epidermolysis bullosa (fatal skin blistering disease) result.
Just look at the picture of the laminin protein's molecular structure and tell me that is just a coincidence! I'll never believe anything other than our Creator knew that one day we would have microscopes powerful enough and scientific study good enough to allow us to figure it out and then see His handiwork even in the smallest details. Even more interesting is that a subunit of the laminin protein, called beta-1, is encoded by the LAMB1 gene. Sure, a human named that gene, but it is still amazing. This beta-1 chain has seven structurally distinct domains and has been demonstrated to have a capacity to inhibit cancer formation. This is so rich and all of it makes one want to worship our Creator who truly does hold it all together. He holds it together so well that He even thought to put this into our structure to remind us of His presence on almost the smallest scale.
Please Note: We moderate all reader comments, usually within 24 hours of posting (longer on weekends). Please limit your comment to 300 words or less and ensure it addresses the content. Comments that contain a link (URL), an inordinate number of words in ALL CAPS, rude remarks directed at the author or other readers, or profanity/vulgarity will not be approved.