Monday, August 28, 2017 @ 08:19 AM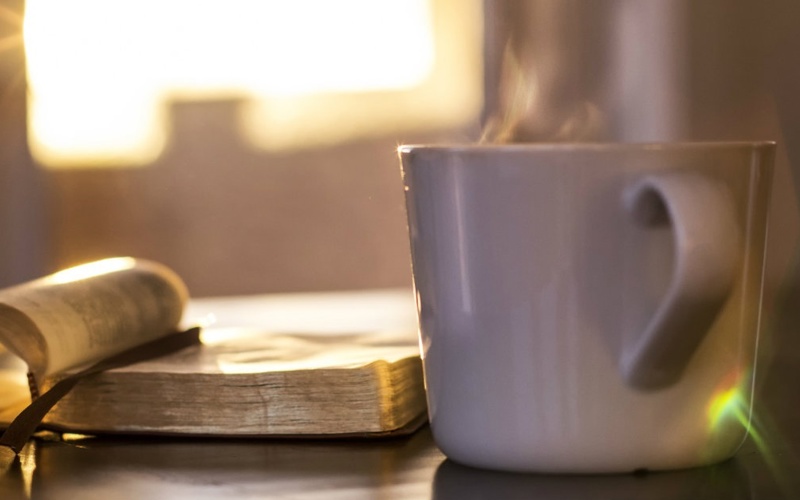 ATTENTION: Major social media outlets are finding ways to block the conservative/evangelical viewpoint. Click here for daily electronic delivery of The Stand's Daily Digest - the day's top blogs from AFA.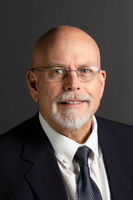 Rob Gardner
Retired AFA Staff Member
MORE
MONDAY 
Are We Enablers?

Love does no wrong to others, so love fulfills the requirements of God's law. This is all the more urgent, for you know how late it is; time is running out. Wake up, for our salvation is nearer now than when we first believed. The night is almost gone; the day of salvation will soon be here. So remove your dark deeds like dirty clothes, and put on the shining armor of right living (Romans 13:10-12 NLT).

It is not love when we support and enable our family members and friends to continue to live in sin. Yes, it feels good to affirm someone in what they want to do, but it's not beneficial to them when what they want is destructive to their lives, presently and eternally. In fact when we become enablers, we a committing a grievous injustice to our friend or family member. When we become an enabler, we become part of their sin and destruction.
The old saying goes here...the truth hurts. Yes, it does, but it's better than letting someone live a life of current and eternal sorrow. Are you enabling someone because you think that your support is helping them? Do you think it's love to support them in their sin? We must speak truth into their darkness and into the sin in their lives. Speaking truth is love, in the truest sense.
Lord God, thank you for giving us your Holy Bible so that we should be able to know what is truth. Amen 
TUESDAY 
God Is Faithful

Great is his faithfulness; his mercies begin afresh each morning (Lamentations 3:23 NLT).

I thank God for his faithfulness, even when I am faithless. His mercy far outweighs our thankfulness. I get up each morning only by His mercy and grace. I thank God that He gave me another day. As I go about my day, I pray that I will show someone His love, mercy and grace by my actions.
Thank you God for Jesus, who came to save us from ourselves. Amen. 
WEDNESDAY 
Sin Separates Us from God and All He Has In Store for Us

Finally, I confessed all my sins to you
and stopped trying to hide my guilt.
I said to myself, "I will confess my rebellion to the LORD."
And you forgave me! All my guilt is gone (Psalm 32:5 NLT).

Thanks be to God for sending Jesus to save us from ourselves.
Dear Lord, all of us have sinned and fall short of Your glory. Lord, help us to stop trying to hide our transgressions. Help us to step up and admit and confess our sins. We are broken sinners. Sin is not based on what we want sin to be, but on what You proclaim in Your holy word. Father, thank You for giving us a roadmap for life, life in the here-and-now and life everlasting. I praise Your name, Father God, and pray in the mighty name of Your Son, Jesus Christ. Amen. 
THURSDAY 
God's Power 
""O Sovereign LORD! You made the heavens and earth by your strong hand and powerful arm. Nothing is too hard for you" (Jeremiah 32:17 NLT). 
Don't under estimate the power of God. His love, mercy and grace covers His children like a warm blanket on a cold night. Thanks be to God! 
Dear Lord, your will; nothing more; nothing less; nothing else. Amen.
FRIDAY 
Life Change Starts in Your Heart 
I don't write this to boost myself, but to encourage those that are struggling with gluttony and addictions. In the past 10 years, I've had a huge change in my life, since I accepted Jesus as my Savior. Not only a heart change, but a physical change. (I lost 130 pounds and went from high blood pressure and high blood sugar, to normal levels) When I'm asked what I did to loose so much weight, I usually tell them, it's just a good dose of Jesus, eating better and working out. That is pretty well sums it up. 
"Physical training is good, but training for godliness is much better, promising benefits in this life and in the life to come" (1 Timothy 4:8 NLT). 
The Three Step Health Plan: 1st of all, it begins by accepting Christ as your Savior and studying God's word; 2nd, watch what you eat and the amount you eat; 3rd, exercise. All I can say is, this plan works. But more importantly, Jesus works to truly transform us from the inside out...if we let Him have control. 
Father God, help those that are struggling with addictions and bad life choices. Help us to see that bad choices will always produce bad results. Most of all, Father, I pray for those that don't know You as the God of all creation and don't know Your Son, Jesus Christ. I pray that they might come into a personal relationship with You, Lord God. I pray this in the mighty name of Jesus. Amen. 
SATURDAY 
Asking His Counsel 
Oh, how great are God's riches and wisdom and knowledge! How impossible it is for us to understand his decisions and his ways!
For who can know the Lord's thoughts?
Who knows enough to give him advice?
And who has given him so much
that he needs to pay it back?
For everything comes from him and exists by his power and is intended for his glory. All glory to him forever! Amen (Romans 11:33-36 NLT). 
I gotta laugh when I try to outguess or out-think our Lord (I know I do it, I bet that you do it too). After relying on myself and not asking God for His counsel, I realize what I'm doing, I pause and get on my knees and ask Him for His direction and that His will to be done. 
Our God knows everything, from the beginning to the end and everything in-between. 
Oh Lord, help us when we try to take things that you are in control of, in our own hands, without your counsel. Remind us that we are to come to You in prayer and thanksgiving, asking for Your direction and not running off in our own directions without Your counsel. Help us to totally rely on You. In Jesus Name I pray. Amen. 
SUNDAY 
As We Are 
Jesus returned to the Mount of Olives,  but early the next morning he was back again at the Temple. A crowd soon gathered, and he sat down and taught them. As he was speaking, the teachers of religious law and the Pharisees brought a woman who had been caught in the act of adultery. They put her in front of the crowd.
"Teacher," they said to Jesus, "this woman was caught in the act of adultery. The law of Moses says to stone her. What do you say?"
They were trying to trap him into saying something they could use against him, but Jesus stooped down and wrote in the dust with his finger. They kept demanding an answer, so he stood up again and said, "All right, but let the one who has never sinned throw the first stone!" Then he stooped down again and wrote in the dust.
When the accusers heard this, they slipped away one by one, beginning with the oldest, until only Jesus was left in the middle of the crowd with the woman. Then Jesus stood up again and said to the woman, "Where are your accusers? Didn't even one of them condemn you?"
"No, Lord," she said.
And Jesus said, "Neither do I. Go and sin no more"  (John 8: 1-11 NLT). 
We can't wait until we get our lives in order before asking Jesus to come into our hearts and our lives.  Life change will not happen, if we wait until we get oursleves all cleaned-up before asking for the saving grace of Christ.  We each resemble the woman at the well, who was in grave danger of being stoned to death. We are in a serious battle with a sinful life. Sin that rules our lives, leads to death. Christ came to her, as she was, a broken sinner. Christ offered her a plan, come to Him without condemnation. He gave her a command, go and sin no more. Christ gives us the same opportunity, come to Him in repentance and do our best to go and not continue living in the same sin. 
Jesus comes to us just the way we are; Broken, sinful, defiant creatures. But He loves us too much to leave us as we are.
Accepting Christ is just the beginning of a beautiful relationship. 
Dear Lord, we are so undeserving of Your amazing grace, but You, Lord, deem us worthy. We praise You for loving us and saving us. We pray that many people will realize that they will never be able to build (or rebuild) their lives without having You in the middle of that construction project. Lord, we pray that You will open the eyes, minds and hearts of those who are trying to get everything "in order" before coming to You. We ask and pray in Your mighty name, amen.
Please Note: We moderate all reader comments, usually within 24 hours of posting (longer on weekends). Please limit your comment to 300 words or less and ensure it addresses the content. Comments that contain a link (URL), an inordinate number of words in ALL CAPS, rude remarks directed at the author or other readers, or profanity/vulgarity will not be approved.