Monday, August 14, 2017 @ 07:54 AM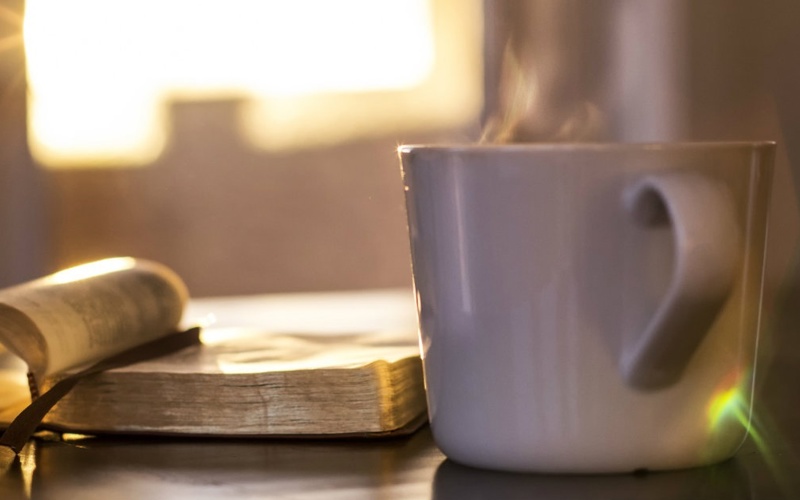 ATTENTION: Major social media outlets are finding ways to block the conservative/evangelical viewpoint. Click here for daily electronic delivery of The Stand's Daily Digest - the day's top blogs from AFA.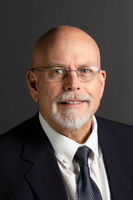 Rob Gardner
Retired AFA Staff Member
MORE
MONDAY 
Our True Strength Is Only Found in God 
I love you, LORD; you are my strength. The LORD is my rock, my fortress, and my savior; my God is my rock, in whom I find protection. He is my shield, the power that saves me, and my place of safety   (Psalms 18:1-2 NLT). 
I am nothing without God. I tried that before, I never want to go back. I once tried to make the pleasures of this world, my savior but that didn't work at all. I tried to make stuff, my god. That was also a very bad choice. 
But finally I stopped running from God and ran to Him. I love you Lord, for never forsaking me and never giving up on me. Have you been running from Him? Try running to Him. Thanks be to God. 
Lord, thank You for saving me from myself and my poor decisions. I pray today for those who are continuing to run from You that they might put their pride behind them and run toward You. Lord. I pray today that someone will invite You into their heart, so that You can do miraculous works in them. I ask and pray in the mighty name of Jesus Christ. Amen. 
TUESDAY 
Child of God 
This is real love—not that we loved God, but that he loved us and sent his Son as a sacrifice to take away our sins (1 John 4:10 NLT). 
Wow, it doesn't get any better than being a child of the most high God. We can look near and far but we will never find anyone that loves us more than our God, our Creator. He loves us so much that He accepts as we are, but because of that love, He will never leave us as we are. 
Father God, we praise Your holy name. We give thanks for the fact that You love us so much that You provided us a way to become cleansed of our sin through Your Son, Jesus Christ. We give You all the praise and glory as we are so undeserving, but You have called us worthy. Lord God, help us to trust in You and follow Your will for our present lives and for everlasting life. Lead us and direct us Lord God, in the mighty name of Jesus, we pray. Amen. 
WEDNESDAY 
The Call
One day as Jesus was walking along the shore of the Sea of Galilee, he saw Simon and his brother Andrew throwing a net into the water, for they fished for a living. Jesus called out to them, "Come, follow me, and I will show you how to fish for people!" And they left their nets at once and followed him  (Mark 1:16-18 NLT). 
Jesus calls each of us to follow Him, just as He called the first disciples to put away their lives and what they were doing and follow Him.  Are you ready to do that? He calls all His followers to discipleship, not just a few. Are you ready?
Lord, help us to hear Your calling on our lives and bring us to the realization that we must follow. Help us to honor You and have the discernment to know if it is You calling or a deceiver. Lead us today and use us for Your glory in the name of Jesus, amen.
THURSDAY 
Change in Direction
Pray that the LORD your God will show us what to do and where to go" (Jeremiah 42:3 NLT). 
Just when we think we know what God wants us to do, He moves us in another direction. So, what do we do? We pray and listen to Him then step out of our comfort zone, being obedient. We go and/or do what we feel He is calling us to do.  It's not easy, but doable through the power of Christ. 
Father God, help us to be brave when You tell us to go, so that we have the guts to dig in and go. Father, we know that when You call us to go, it is Your plan and we are ordained to go. Help us to trust fully in You Lord. We pray in the mighty name of Jesus, amen.
FRIDAY
Heading in the Wrong Direction
And a great road will go through that once deserted land.
It will be named the Highway of Holiness.
Evil-minded people will never travel on it.
It will be only for those who walk in God's ways;
fools will never walk there  (Isaiah 35:8 NLT).
When we are bungling around, bumping around, heading in all the wrong directions, the Lord is waiting on us to turn to Him and ask for His direction. He is waiting for us to look to Him for the right road to take. Folks, He will never let us down, He will show us that right path. We must turn our lives  over to Him. We should rely on Him so that we won't continue rambling in darkness.
Lord God, help us get on Your highway. Pave the way for a 180 degree turn, if necessary, and guide us in heading in the direction that you would have us travel. Father, we are tired and ready for a change. We need You, Lord. We need you badly. Please shine Your light so that we might see our roadway to life. We ask in the name of Jesus, amen. 
SATURDAY 
Trouble Is Trumped by Christ 
Even when I walk through the darkest valley, I will not be afraid, for you are close beside me. Your rod and your staff protect and comfort me (Psalms 23:4 NLT). 
No matter the trouble (valley) that you are going through, you are not alone. Thank you Lord! You also will never leave us in the valley because You have supplied the mountaintop that will come. Praise God! 
Father God, thank you for staying with us during the bad times in life. You will never leave us and you certainly won't leave us in that valley. Father, thank you for the mountaintop that everyone can experience by accepting Jesus as their savior. Help us, Lord, fight the battles in the valleys of life, but let us remember the mountaintop that you have waiting for us. Lord God, thank You. In the mighty name of Jesus, we pray. Amen.
SUNDAY 
Saved by Grace
We believe that we are all saved the same way, by the undeserved grace of the Lord Jesus"  (Acts 15:11 (NLT).
A few days ago while I was standing at the coffee pot with JJ Jasper, we began sharing God's love and how He uses us for His glory.  Of course, JJ, being a Christian comedian and national radio celebrity, told a joke about getting into heaven. I won't attempt to tell the joke in this devotion, but basically it boiled down the fact that no matter how much we work for God's kingdom or how good we are, works and being a good Christian, does not get us through heaven's gate.
But God is so rich in mercy, and he loved us so much, that even though we were dead because of our sins, he gave us life when he raised Christ from the dead. (It is only by God's grace that you have been saved!) For he raised us from the dead along with Christ and seated us with him in the heavenly realms because we are united with Christ Jesus  (Ephesians 2:4-6 (NLT).
Folks, works is very good and we should strive to work for God's kingdom, but we are only saved through His grace by our faith in Him and what He has done for us. Our faith should manifest in good works, but His grace is the reason we are saved. (Read James 2:14-26)
God saved you by his grace when you believed. And you can't take credit for this; it is a gift from God  (Ephesians 2:8 (NLT).
Dear Lord God, thank You for Your amazing grace. Without You pouring out Your grace on us through Your Son, Jesus Christ, we could never walk on the streets of gold, with You. Help us to remember to do good works as an example of being a follower of Christ, but remind us that we are not saved by our good deeds but by Your amazing grace. We praise Your holy name, Lord God. We ask and pray in the mighty and matchless name of Jesus. Amen.
Please Note: We moderate all reader comments, usually within 24 hours of posting (longer on weekends). Please limit your comment to 300 words or less and ensure it addresses the content. Comments that contain a link (URL), an inordinate number of words in ALL CAPS, rude remarks directed at the author or other readers, or profanity/vulgarity will not be approved.