Tuesday, September 05, 2017 @ 10:03 AM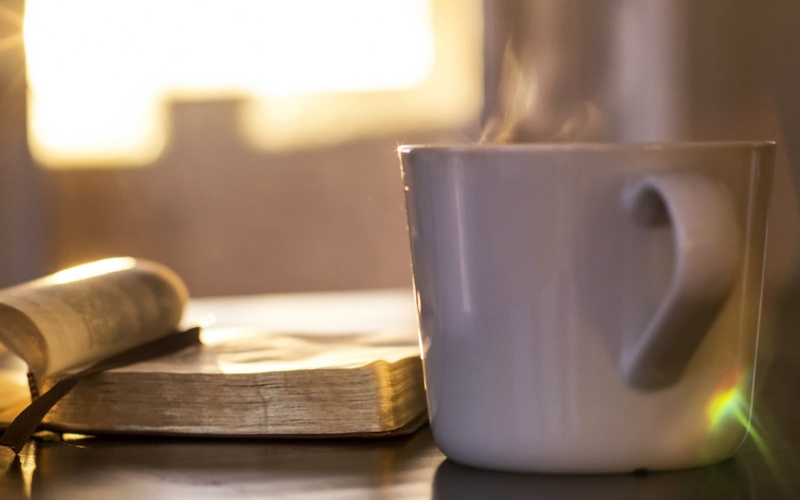 ATTENTION: Major social media outlets are finding ways to block the conservative/evangelical viewpoint. Click here for daily electronic delivery of The Stand's Daily Digest - the day's top blogs from AFA.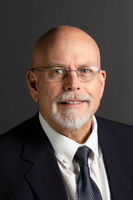 Rob Gardner
Retired AFA Staff Member
MORE
 MONDAY 
Our Decision Is Honored

For the Son of Man came to seek and save those who are lost  (Luke 19:10 NLT).

God lets us decide whether we want to serve Him or this world (with it's sinful pleasures). He will not force himself on us, but gives us free will. I believe that God cries when people make the wrong decision. He has loved us our entire lives, but He will honor our choice. I hope and pray that everyone who reads this will choose wisely. Our decision to accept God's Son, Jesus Christ, is the only hope we have to an eternity with our Heavenly Father. There is no other name, except Jesus, by which we can be saved.
Come close to God, and God will come close to you. Wash your hands, you sinners; purify your hearts, for your loyalty is divided between God and the world  (James 4:8 NLT).
Dear Lord, open the hearts, minds and eyes of the lost. In Jesus' mighty name, I ask and pray. Amen. 
TUESDAY 
Accepting or Rejecting

Jesus told him, "I am the way, the truth, and the life. No one can come to the Father except through me (John 14:6 NLT).

You can reject me, but please, please don't reject Jesus Christ.
Lord, open the hearts of those that are rejecting You and Your truth. I pray that all will be saved. The Way has been provided, I pray that all will accept You, Lord. Amen. 
WEDNESDAY 
Light and Darkness

This is the message we heard from Jesus and now declare to you: God is light, and there is no darkness in him at all. So we are lying if we say we have fellowship with God but go on living in spiritual darkness; we are not practicing the truth. But if we are living in the light, as God is in the light, then we have fellowship with each other, and the blood of Jesus, his Son, cleanses us from all sin.
If we claim we have no sin, we are only fooling ourselves and not living in the truth. But if we confess our sins to him, he is faithful and just to forgive us our sins and to cleanse us from all wickedness. If we claim we have not sinned, we are calling God a liar and showing that his word has no place in our hearts (1 John 1:5-10 NLT).

The god of this world, Satan, has a pleasure in surrounding us in darkness. Our Savior, Jesus Christ's light beams through that darkness, but we must open the window shades and let His light into our lives. We have a choice of living in the darkness of sin or living in the glory and light, of our Lord.
Choices, choices, choices...these decisions are sometimes very hard to make. Our friends, family and the Devil will lead us astray by telling us lies. If we are living outside of God's commandments and calling it ok, there is a real problem.
I was amazed, after living an existence of gluttony, of how much darkness had surrounded me. I was isolated and didn't even know it. The love of food, alcohol and much more had separated me from my God. That separation slowly invades our lives and overtakes, then snuffs out the light, of our Lord. This happens discretely and slowly, so that we don't see what is happening. As this happens, we have people in our lives that encourage us that all is OK. They enable us to continue living in our broken and sinful ways. They do this in the name of love, but folks it's not love. When we are enabled, we become defiant and settled in our sin. We become our sin. There is an answer, Jesus the Christ, the Son of the Most High God.
Our hope is in Jesus. He is our only hope. I pray today that we will see the hope that He offers and accept His hand of help. He loves us and will never leave us. He stretches out His amazing arms to accept us when we come to Him but He will never force His love, mercy and grace on us. We must come to Him in our brokenness and know that we need Him.
Lord God, open our eyes and throw back the shutters of our windows so that we might see a glimmer of Your mighty light. In that moment, may we realize that we are surrounded in the darkness of sin and that You are the only hope. In Jesus mighty name I pray. Amen. 
THURSDAY 
Reflection
I want to reflect on how awesome our God is, how He is our Creator and Redeemer, how His plan is perfect from the beginning to the end.
Scripture illustrates His perfect plan. A relationship with Jesus is the only way we can approach the throne of God. Don't put off that personal relationship any longer. Your decision has eternal consequences.

Christ is the visible image of the invisible God. He existed before anything was created and is supreme over all creation, for through him God created everything in the heavenly realms and on earth. He made the things we can see and the things we can't see— such as thrones, kingdoms, rulers, and authorities in the unseen world. Everything was created through him and for him (Colossians 1:15, 16 NLT).

Thanks be to God. I thank Him for loving me and chasing me for all those wayward years. If you are running from Him, why don't you stop and let Him catch you?
Dear Lord, let the lost come to you and bow at the feet of Your Amazing Son, Jesus Christ, amen.
FRIDAY 
The Peace of Christ

"I have told you all this so that you may have peace in me. Here on earth you will have many trials and sorrows. But take heart, because I have overcome the world" (John 16:33 NLT).

Real peace and comfort is in Jesus. He is the answer to all of our needs. He is our Rock and our Comforter. We should stop looking to the things of this world for what only He can provide.
Dear Lord, let those that are struggling with life, look to You for all their needs. In Your name I pray. Amen. 
SATURDAY 
The Power of God 
"A final word: Be strong in the Lord and in his mighty power"  (Ephesians 6:10 NLT).
The power of God is available to us through His Son. I repeat, the power of God is available to us through His Son.
Fear no one. Fear nothing. Be strong and know the He is God. 
Thank You Lord. Amen.
SUNDAY 
Listen, God May Be Speaking 
Meanwhile, the boy Samuel served the Lord by assisting Eli. Now in those days messages from the Lord were very rare, and visions were quite uncommon. One night Eli, who was almost blind by now, had gone to bed. The lamp of God had not yet gone out, and Samuel was sleeping in the Tabernacle near the Ark of God. Suddenly the Lord called out, "Samuel!" "Yes?" Samuel replied. "What is it?" He got up and ran to Eli. "Here I am. Did you call me?" "I didn't call you," Eli replied. "Go back to bed." So he did. Then the Lord called out again, "Samuel!" Again Samuel got up and went to Eli. "Here I am. Did you call me?" "I didn't call you, my son," Eli said. "Go back to bed." Samuel did not yet know the Lord because he had never had a message from the Lord before. So the Lord called a third time, and once more Samuel got up and went to Eli. "Here I am. Did you call me?" Then Eli realized it was the Lord who was calling the boy. So he said to Samuel, "Go and lie down again, and if someone calls again, say, 'Speak, Lord, your servant is listening.'" So Samuel went back to bed. And the Lord came and called as before, "Samuel! Samuel!" And Samuel replied, "Speak, your servant is listening"
(1 Samuel 3:1-10 NLT). 
How many times have you felt like Someone was calling you to do something that you didn't understand why? Maybe you are like Samuel was in this story, maybe you didn't know the One that was calling you. 
Just how loud does God have to get to attract your attention? It reminds me of the old BellSouth commercials, "CAN YOU HEAR ME NOW?" Maybe that voice in the back of your head, is God, calling you to a better life or to step up to the plate and do something that you never dreamed you could or would ever do. Is it time to listen and then answer? 
Are you going to answer that call or turn a deaf ear to it? Will you say, "Here I am, your servant is listening"? 
Dear Father, help us to be still and listen for Your call. I ask and pray in the mighty name of Jesus. Amen. 
Please Note: We moderate all reader comments, usually within 24 hours of posting (longer on weekends). Please limit your comment to 300 words or less and ensure it addresses the content. Comments that contain a link (URL), an inordinate number of words in ALL CAPS, rude remarks directed at the author or other readers, or profanity/vulgarity will not be approved.