Monday, October 23, 2017 @ 07:53 AM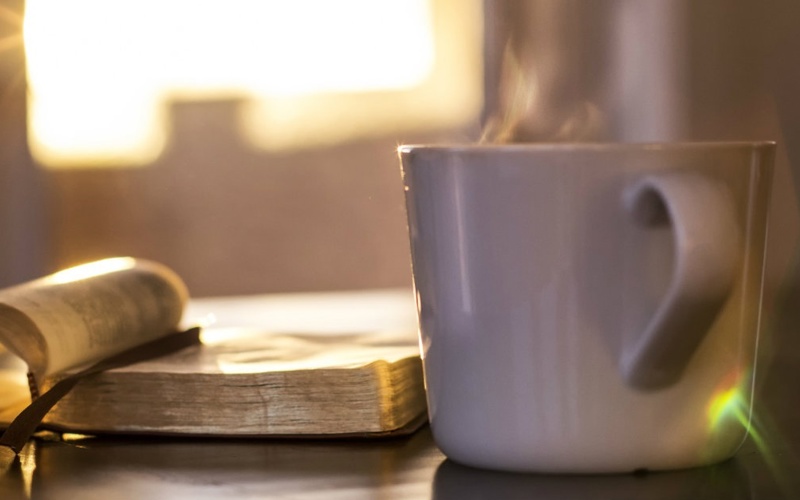 ATTENTION: Major social media outlets are finding ways to block the conservative/evangelical viewpoint. Click here for daily electronic delivery of The Stand's Daily Digest - the day's top blogs from AFA.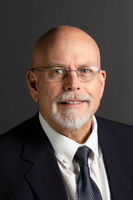 Rob Gardner
Retired AFA Staff Member
MORE
MONDAY 
Balancing Act 
Don't let anyone capture you with empty philosophies and high-sounding nonsense that come from human thinking and from the spiritual powers of this world, rather than from Christ (Colossians 2:8 NLT). 
We must balance what people tell us with what God's word states. We will not go wrong by trusting God's word, but we can be led astray by believing and listening to man's wisdom. 
Father God, we ask and pray that more people will open Your Holy Word and read it. We pray for the Holy Spirit to touch their hearts and give them a desire to know more about You, Father. Lord, go with us today and let us be light bearers for Your truth. In the mighty and matchless name of Jesus, we pray. Amen. 
TUESDAY 
Relying On Grace
The two men urged them to continue to rely on the grace of God (Acts 13:43).
But the apostles stayed there a long time, preaching boldly about the grace of the Lord (Acts 14:3).
The believers there had entrusted them to the grace of God to do the work they had now completed (Acts 14:26).
We believe that we are all saved the same way, by the undeserved grace of the Lord Jesus (Acts 15:11).
But my life is worth nothing to me unless I use it for finishing the work assigned me by the Lord Jesus—the work of telling others the Good News about the wonderful grace of God (Acts 20:24).
For the sin of this one man, Adam, caused death to rule over many. But even greater is God's wonderful grace and his gift of righteousness, for all who receive it will live in triumph over sin and death through this one man, Jesus Christ (Romans 5:17).
God saved you by his grace when you believed. And you can't take credit for this; it is a gift from God. Salvation is not a reward for the good things we have done, so none of us can boast about it (Ephesians 2:8-9).

I'll leave you with one simple statement: Are you reliving GRACE everyday?
Lord Jesus, thank you for obeying the will of God, our Father. When You said, "Your will be done", as it was Your total submission to His plan. That plan was coming to completion. Your sacrifice on the cross, cancelled sin then, now and forever. When You rose from the dead, it opened heaven's gate for all who believe, repent and follow You. Your sacrifice is the grace that we should relive everyday of our lives. Thank You Jesus for saving us from ourselves. Amen and Amen. 
WEDNESDAY 
His Infallible Word

For we cannot oppose the truth, but must always stand for the truth (2 Corinthians 13:8 NLT).

God's word. It's truth. It's infallible. It's perfect. It's inerrant. It's our map to life, this life and everlasting life.
Read it. Study it. Live it. Believe it. 
Lord God, bring us to the point that we will live your word, everyday. Thank you Lord for giving us another day. Help us to live today like the gift that it is. In Jesus' name I pray. Amen. 
THURSDAY 
We Are Chosen

"Since God chose you to be the holy people he loves, you must clothe yourselves with tenderhearted mercy, kindness, humility, gentleness, and patience"  (Colossians 3:12 NLT).

Are you living by giving mercy, kindness, humility, gentleness and patience? If not, remember what Jesus did for you.
Dear Lord, help us to realize the gift that You gave for us. In Jesus' name, Amen.
FRIDAY 
Prayer Time - Any Time - All The Time

Are any of you suffering hardships? You should pray. Are any of you happy? You should sing praises. Are any of you sick? You should call for the elders of the church to come and pray over you, anointing you with oil in the name of the Lord. Such a prayer offered in faith will heal the sick, and the Lord will make you well. And if you have committed any sins, you will be forgiven (James 5:13-15 NLT).

I cherish my prayer time each day. It is the time that I have open chats with my Daddy God. In this time, I do my best to listen to His correction, His guidance and His desires for me.
I also praise His holy name and thank Him for all that He is doing in and through my life.
I spend a lot of time in intercessory prayer, praying for all my friends and family. We are all broken and struggling in life. We need to lift each other up during these prayer sessions.
I hope that each of you take a special time each day to talk with Him. This is the one time that we truly have that personal relationship with God, our Father. It's one on one time. He hears our every plea. Don't take that lightly. The Creator of all things is listening and He is speaking truth into your life. It is so important- Pray and Listen.
Thank you Lord, I praise Your holy name. Thank You for listening to my wants, desires and needs. Thank You for answering my prayers, whether it be, yes, no or not yet. I can trust that You are answering in the way that it's best for me and those around me. Thank You Father, Thank You! I pray and give thanks to You. I ask and pray in the mighty name of Your Son, Jesus Christ. Amen. 
SATURDAY 
Everyone 
And then he told them, "Go into all the world and preach the Good News to everyone (Mark 16:15 NLT). 
Everyone needs Jesus. I repeat, Everyone needs Jesus !
It's up to us to make sure they see, hear and feel the touch of Christ through our lives. 
Dear Lord, help us to be better examples of your love, mercy and grace. Help us to share Your truth, in love, with those who need You. I ask and pray in Your mighty name. Amen. 
SUNDAY 
Laziness or Wanting PC Approval or Both? 
If anyone is ashamed of me and my message in these adulterous and sinful days, the Son of Man will be ashamed of that person when he returns in the glory of his Father with the holy angels" (Mark 8:38 NLT). 
Why do most Christians not speak about the saving power and grace of Jesus? Why is it so hard for us to stand up for the One who gave His life for us? Aren't we are commissioned to go out into the world and make disciples? Why aren't we doing it? 
I might be able to answer my own question. I submit we have become lazy and we have given in to wanting to be "politically correct." Let's face it, humans don't like to be told that what they are doing will have eternal consequences. They turn the tables on us and make us seem like we are the haters and the ones that just don't "get it." 
Folks, we get it alright. We understand that those who turn their backs on Jesus will have the same thing done to them, by Christ Himself. If we love our spiritually lost friends and neighbors, we must speak God's truth to them. We must always speak His truth in love. We must realize that we are all sinners. It's a hard truth which unrepentant, lost people don't want to hear. 
We must proclaim the truth. And the truth is, repent and turn to Jesus.  Nothing else takes priority over this. 
Lord, give us Your heart of love, mercy and grace to stand on Your word and truth. Let us be bold in knowing that your Word is true. In Christ's name, Amen.
Please Note: We moderate all reader comments, usually within 24 hours of posting (longer on weekends). Please limit your comment to 300 words or less and ensure it addresses the content. Comments that contain a link (URL), an inordinate number of words in ALL CAPS, rude remarks directed at the author or other readers, or profanity/vulgarity will not be approved.