Friday, October 27, 2017 @ 02:21 PM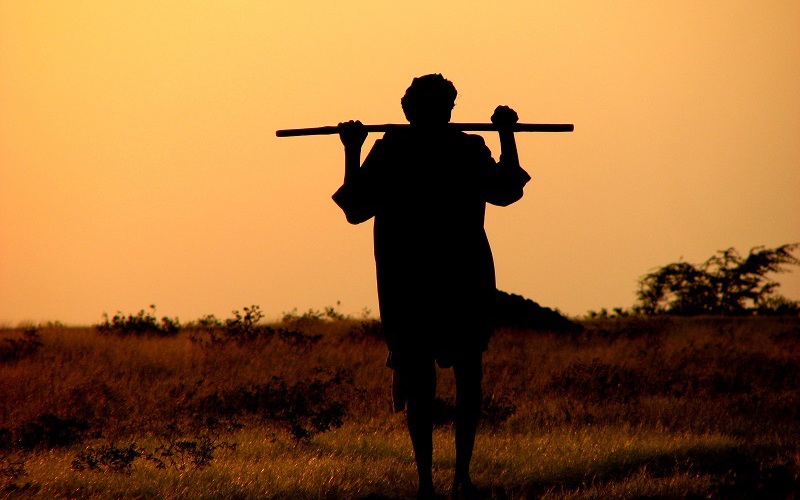 ATTENTION: Major social media outlets are finding ways to block the conservative/evangelical viewpoint. Click here for daily electronic delivery of The Stand's Daily Digest - the day's top blogs from AFA.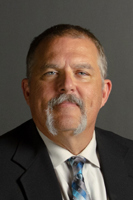 Dr. Ray Rooney, Jr.
Digital Media Editor
MORE
Whenever the Psalter is abandoned, an incompatible treasure is lost to the Christian church. With its recovery will come unexpected power.
Dietrich Bonhoeffer 
No parent wants to convey the message "Don't take everything I say too seriously" to his/her child.  Neither does our heavenly Father.  The difference being, He never gives occasion for His Word to be undermined as we so often do.  That being said, and because our own parents weren't exactly perfect, it can be hard to give equal weight to all God says in the Bible.  Few will admit to it but an easy way to see what I'm talking about would be to ask just a few questions.  How often is the pastor's sermon text in the Old Testament?  How mindful are we of the pre-incarnate Word's presence in the prophetic literature and even the historical literature in the Bible?  Do we gravitate more to Romans or Proverbs for theological wisdom? 
None of that is to say that we are wrong or biased for gravitating to the Gospels and epistles in the New Testament over the Pentateuch, Minor Prophets, or wisdom literature in the Old Testament.  However we should be careful and mindful that Jesus said "until heaven and earth pass away, not an iota, not a dot, will pass from the Law until all is accomplished" (Matthew 5:18).  Nothing God has said is mundane or inconsequential.  As a matter of fact, as Bonhoeffer noted, we would only uncover "unexpected power" if we would pay a little more attention to the less attractive parts of Scripture such as the psalms.
This is the first of a five part blog series on the 23rd Psalm.  There is more to this psalm than many people seem to think.  As a matter of fact I would suggest that this particular psalm almost serves as a kind of creedal overview of the Old Testament in much the same way that the Apostles' Creed serves as a minimalist doctrinal statement for the early church.  There is power in this psalm just like there is power in the blood of the Lamb.  As a matter of fact…it even says so.
The Lord is my Shepherd; I shall not want.
Never forget that the man who wrote those words had personal experience as a shepherd.
To begin with, as a former shepherd himself, David understood the sheep…which makes it all the more amazing that he likened himself to one of them. 
Most people know sheep aren't all that bright.  They have virtually no defense mechanisms (claws, fangs, speed, or even camouflage) making them helpless before predators. And, when danger is clearly at hand, they demonstrate little, if any, awareness of it or concern.  The words of Isaiah clearly demonstrate this: "like a lamb that is led to the slaughter, and like a sheep that is silent before its shearers, so he did not open his mouth" (53:7).
It's pretty amazing that in the first sentence of the 23rd Psalm, David identifies with one of the dim witted (but trusting) animals that he used to have charge over.  Yet when you consider his life, maybe it becomes a bit more understandable.  Sheep need a shepherd because in ancient times they weren't kept behind fences or barriers.  When King David peered down from his palace upon a beautiful woman bathing, the only barrier he faced was the 7th and 10th commandments (prohibitions against adultery and covetousness).  Into the jaws of the enemy he went. 
When David said that the Lord was his Shepherd he was confessing his own inadequacies to live life without some major guidance and help.  He was in effect saying, "Since I have proven over and over that I cannot either discern danger or protect myself from it on my own, I am like a vulnerable lamb in need of constant guidance, supervision, and protection."  Don't forget, David was a king when he wrote those famous words.  Talk about humility!
It is only that kind of humility borne of trust that can then say, "I shall not want."  The two things that seem most absent from today's Christian faith community are humility and confidence in God both of which are addressed in the first sentence of the 23rd Psalm. 
Now David relies on his experience as a shepherd.  He knew both the lives and livelihood of the flock rested squarely on the shoulders of the shepherd.  There were no "acceptable losses" for a true shepherd.  He would defend the flock from all enemies (remember David standing before King Saul the day he battled Goliath explaining to his king "your servant has struck down both lions and bears…[1 Samuel 17:36]?).  And whose responsibility was it if one of the lambs went astray?  Jesus answered that with the parable of the lost sheep (Luke 15:3-7). 
If I am a sheep in the flock of God than I am the Lord's business.  The flock of God can be confident that it will not lack for leadership.  It will not lack for provision.  It will not lack for protection.  And it will not lack for the Shepherd's love and concern. 
David never wavers in his confidence in God as his Shepherd.  Before he writes of shadows and valleys of death, he trusts in God.  Before he writes of loneliness and enemies, he trusts in God.  Before he writes about eternity, he trusts in God. 
There is a reason a statement of trust must come first.  You cannot cry out for deliverance, expect guidance through the darkness, or manufacture calming assurance in the midst of fiery trials (that must come on us all…see 1 Peter 4:12) without first having expressed confidence in your Shepherd. 
The Lord is my Shepherd; I shall not want.
Most Jews and Christians know that sentence well.  Yet the way we often live our lives suggests that what we really mean when we recite those words is something quite different.  Something like:
            The Lord is my spiritual advisor; I shall never be quite sure.
Or,
            The Lord is my emotional coach; I shall never be quite settled or content.
Or even,
            The Lord is my guidance counselor; I shall take His words under advisement.
No, the place to legitimately begin with the Lord is an acknowledgment of our own helplessness, our own bent toward waywardness, and our own absolute dependence on Another to meet our needs. 
The Lord is my Shepherd; I shall not want.
Is He truly your Shepherd?  Do you realize what saying so implies?  Bonhoeffer was right.  There is truly "unexpected power" in the psalms.
(Part 2 will be posted here next Saturday)
Please Note: We moderate all reader comments, usually within 24 hours of posting (longer on weekends). Please limit your comment to 300 words or less and ensure it addresses the content. Comments that contain a link (URL), an inordinate number of words in ALL CAPS, rude remarks directed at the author or other readers, or profanity/vulgarity will not be approved.