Tuesday, November 21, 2017 @ 12:12 PM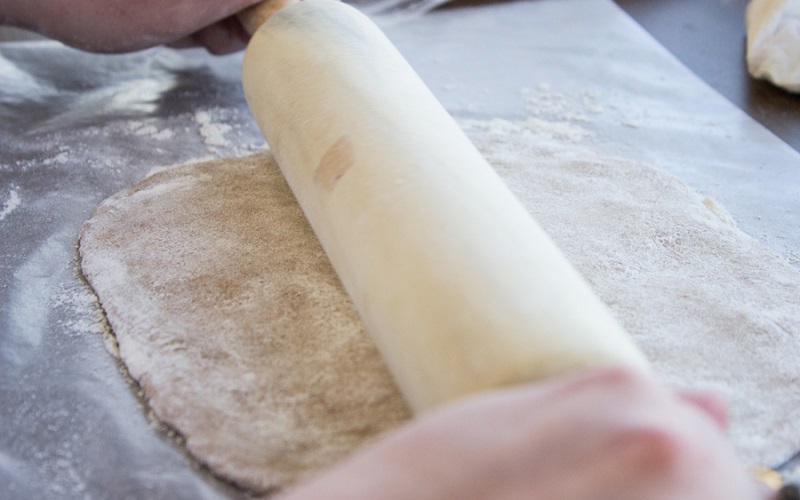 ATTENTION: Major social media outlets are finding ways to block the conservative/evangelical viewpoint. Click here for daily electronic delivery of The Stand's Daily Digest - the day's top blogs from AFA.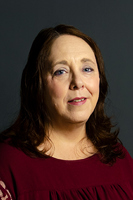 Joy Lucius
The Stand Writer
MORE
I have a very pleasant and distinct memory of my grandmother, Katie Wilson, making unleavened bread for church communion. My younger sister Lisa and I spent the night with her that Saturday. We could not have been more than 8 and 10, yet I can recall that Sunday morning as clearly as if I was standing there right beside Mamaw Katie.
I think it was so memorable for two reasons. First, my grandmother cooked every day, three times a day, so cooking was not a big deal. I had watched her (and helped her) make many meals. But in my ten years of existence, I had never seen her make communion bread. I am sure she had, but just not when I was present.
Perhaps the other reason this event was so memorable is kids just love communion. Somehow, all church kids, myself included, recognize without being told, there is something wondrously mysterious and divine in our parents' sacred communion ritual. Why else would men and women all line up together to partake of otherwise common food and drink in such tiny portions in absolute quiet reverence?  
Add in the fact that most churches in my childhood years did not allow kids to participate in communion until they fully understood its symbolism. In fact, I can remember asking more than once when I could have my own cup, and my mother basically telling me that she would know when the time was right.
Until that vaguely appointed hour, I had to satisfy myself with sneaking the residue from her cup. To be honest, my sister and I usually bickered over the remaining drops of grape juice in Mom's cup. I know now that this behavior was a pretty good clue that I was nowhere near mature enough for communion.
Suffice it to say, communion is rightfully awe-inspiring to kids.  It's little wonder the experience of my mere mortal grandmother actually making bread for communion was unforgettable. I could not believe she could make it, much less that she would be allowed to. I know it sounds silly, but the whole event was simply unforgettable.
I can still see Mamaw Katie as she stirred the flour and water in a green, dappled Melmac bowl. She whisked it so fast that it hurt my arms just to watch. She did everything that way, briskly, with no nonsense or fanfare – just matter of fact. She was all about completing one task and moving on to the next.
She plopped the messy blob of flour out onto a cookie sheet covered in wax paper. I think she added extra flour to the waxy surface and rolled the unleavened lump out right on the cooking sheet. She shoved it in the oven without pause, shut the door with a bang, and left it to cook.
It took almost no time at all for the bread to crisp up, never actually browning. Then, my grandmother took the baking sheet out of her oven and carried it directly to a countertop, which in this case was her washing machine with a large kitchen towel draped across it.
She inverted the pan and gave it a quick, sharp, and really loud bang. She did it with relish, too, almost like she enjoyed the task. But for me, it was a disturbing sight to see my grandmother destroy what she had just created. I had never seen her do anything like that before. And it was even more disturbing when large fragments of the white bread fell onto the towel, and my grandmother quickly broke them into smaller pieces.
I think I was in shock because Mamaw Katie was an artist, a quilter, a woman who turned ugly, useless pieces of material into beautiful, useful, cherished creations. This act of breaking her bread seemed so totally out character for her, so wrong. And though I did not have the words to explain my feeling at that instant, it was almost sacrilegious.
I watched in confusion as she transferred the ugly, jagged pieces of bread into a container. She fastened a lid onto the bowl, placed the bowl next to her fancy, Sunday-go-to-meeting purse, and then set about cleaning the kitchen. For her, the chore was done, rightly, matter-of-factly, and she was quite satisfied.
I, on the other hand, was simply left to ponder what I had just witnessed and try to reconcile those pieces into some semblance of a whole. And, until today, I do not think I ever accomplished that task.
Even now, when I receive communion, I often think of that morning. The sights and smells of my grandmother and her unleavened bread mingle with the thoughts of my Savior. I had no clue as a child that I was making a lifelong memory. And I had no understanding that His crucifixion (like the breaking of Mama Katie's unleavened bread) was so wrong, and yet - so very, very right.
The book of Matthew tells us that on the first day of the feast of unleavened bread, Jesus's disciples were getting anxious as to where they would partake of their yearly Passover meal. How ironic is that? They were walking and talking with the Passover Lamb, the Bread of Life; and yet, they were worried about the details of following the prescribed law.
Of course, Jesus made a way; He always does. Following His instructions, they found the Upper Room, where they partook of the Last Supper. In that room, their communion became our example. His blood and His body in exchange for ours. His spotless perfection was broken and poured out for sinfulness and imperfection. His disciples did not fully not comprehend, even though Jesus was symbolically demonstrating exactly what was about to take place.
I completely understand the disciples and their lack of understanding. I cannot understand it either. Why did Jesus Christ come to be broken and poured out for our sins? Think about it: He came to die, so they we might live. How can that be? Who can understand such sacrifice? Oh, what love!
No wonder my grandmother felt so right, so satisfied with her communion bread. She knew the truth behind it, and she had tasted it for herself. So, she broke her bread with relish, because she knew that her broken bread was a reminder of His sacrifice. His brokenness made her whole.
Even though I never witnessed my grandmother ever make communion bread again; that one memory sticks with me even today. But now, I can finally remember that morning in a whole new light. So, when our family receives communion during this Advent season, I will remember Mama Katie and her unleavened bread with a grateful heart.
I will remember the faith of a woman who, through the grace of God, was able to feed, clothe, and house her entire family on a sharecropper's pay during the Great Depression. No trial or trouble had the power to overtake her - because of that broken Bread.
Mamaw Katie knew beyond a shadow of a doubt what I would only come to understand through trials and tribulations of my own. Her bread baking lesson was a starting point for me though. It was the moment when I first began to learn of God's sacrificial love that ever calls to us, "Take, eat: this is my body, which is broken for you: this do in remembrance of me."
Please Note: We moderate all reader comments, usually within 24 hours of posting (longer on weekends). Please limit your comment to 300 words or less and ensure it addresses the content. Comments that contain a link (URL), an inordinate number of words in ALL CAPS, rude remarks directed at the author or other readers, or profanity/vulgarity will not be approved.