Thursday, November 30, 2017 @ 2:30 PM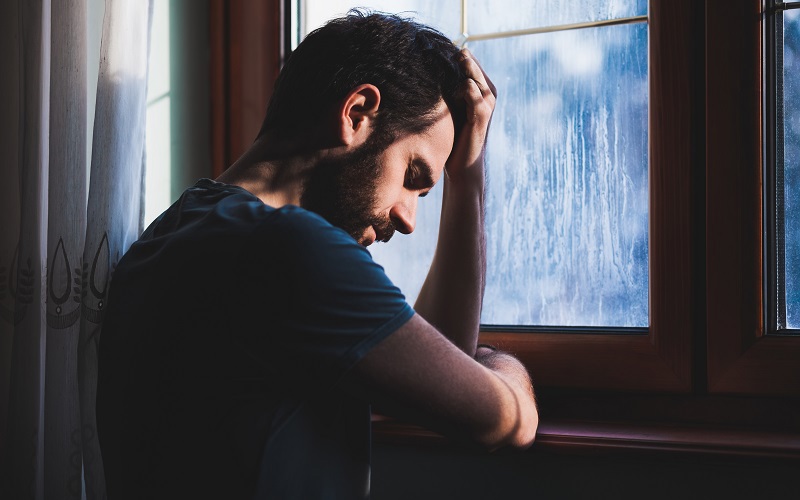 ATTENTION: Major social media outlets are finding ways to block the conservative/evangelical viewpoint. Click here for daily electronic delivery of The Stand's Daily Digest - the day's top blogs from AFA.
Dr. John Neihof
President of Wesley Biblical Seminary - Guest Blogger
MORE
I believe that sexual harassment is wrong. Every organization I have been a part of has had a clear policy statement prohibiting it. But I don't believe that sexual harassment is wrong because of institutional policy, risk reduction, public image or brand protection. I don't believe that sexual harassment is wrong because I am functioning from a feminist epistemology or neo-Marxist perception of power. No. I believe that sexual harassment is wrong because it is a gross act of exploitation of another person who is made in the image of God. Theologians call it imago dei.
The biblical account of creation describes the image of God upon humanity.
Then God said, 'Let Us make man in Our image, according to Our likeness; let them have dominion over the fish of the sea, over the birds of the air, and over the cattle, over all the earth and over every creeping thing that creeps on the earth.' So God created man in His own image; in the image of God He created him; male and female He created them. Then God blessed them, and God said to them, 'Be fruitful and multiply; fill the earth and subdue it; have dominion over the fish of the sea, over the birds of the air, and over every living thing that moves on the earth.' "And God said, 'See, I have given you every herb that yields seed which is on the face of all the earth, and every tree whose fruit yields seed; to you it shall be for food. Also, to every beast of the earth, to every bird of the air, and to everything that creeps on the earth, in which there is life, I have given every green herb for food"; and it was so. Then God saw everything that He had made, and indeed it was very good. So the evening and the morning were the sixth day (Genesis 1:26-31 NKJV).
"Let us…" Triune God, Father, Son, and Holy Spirit acted as one in creation to make humanity in God's image or likeness. God gave humanity dominion over plants, animals, and nature, not over each other to control people as if they were possessions or property. Enslavement objectifies others in an attempt to control human liberty. Such objectification is always wrong. Such objectification violates God's creative design that bestows freedom of choice upon humanity, the pinnacle of His Creation.
I believe that sexual harassment is wrong not only because it objectifies people and violates the imago dei God gives to humanity as His creative gift, but also because I reject the shifting mores of political correctness.
Human nature depends upon rules. Rules create order. Order is demanded to ensure predictability. Predictability is at the core of learning. All of life depends upon order. God built order into the universe to protect and prosper His creation.
Sin distorts order. Humanity rejects God's order. When we reject God's order we don't break His law, we break ourselves upon His immutable law. We crush, destroy, warp, sicken, and poison our lives with the toxicity of our rebellion. Such is the essence of sin. Sin is the rebel "I." Sin is the infant cry from an adult body that insists "I do it my way," all the while shaking one's tiny rebellious fist in the face of Infinity.
It never works out well.
We don't break God's law. We break ourselves. We do so very badly. Over and over.
God created us with a need for very clear boundaries if we are to experience fulfilling expression of the sexuality that He so intricately designed within humanity.
And the Lord God said, "It is not good that man should be alone; I will make him a helper comparable to him." Out of the ground the Lord God formed every beast of the field and every bird of the air, and brought them to Adam to see what he would call them. And whatever Adam called each living creature, that was its name. So Adam gave names to all cattle, to the birds of the air, and to every beast of the field. But for Adam there was not found a helper comparable to him. "And the Lord God caused a deep sleep to fall on Adam, and he slept; and He took one of his ribs, and closed up the flesh in its place. Then the rib which the Lord God had taken from man He made into a woman, and He brought her to the man. "And Adam said: 'This is now bone of my bones and flesh of my flesh; she shall be called Woman, because she was taken out of Man.' "Therefore a man shall leave his father and mother and be joined to his wife, and they shall become one flesh. "And they were both naked, the man and his wife, and were not ashamed (Genesis 2:18- 25 NKJV).
God designed man and woman for mutual fulfillment in lifelong covenantal love. Sex is to be a beautiful recreative and procreative act within the boundaries of holy, committed love.
God gave the Hebrew people a moral law in the Old Covenant. This moral law provided details for sexual fulfillment along with prohibitions of those activities that undermine the healthy function of a community. He insisted that sex within holy marriage is good and fulfilling. Sex outside of holy marriage is objectifying and exploitative. Someone always winds up losing. So, He forbade certain sexual relationships:
Sex with close kin (father, mother, step-mother, sister, step-sister, brother, step-brother, aunt, uncle).
Sex with someone else's spouse.
Sex with someone of the same sex as yourself.
Sex with an animal.
Everybody else was living this broken, sinful lifestyle. But God said "Not my people. They are in covenant relationship with me."
Political correctness has abandoned God's morality and replaced it with a new, more permissive one. The only problem is, IT DOES NOT WORK! The new morality is simply the old immorality. I find no hope in the fact that the moral carousel has stopped at this temporary conclusion because I know that the shifting mores of political correctness will continue to turn its destructive and downward cycle.
However, one after another, the exploiters are being "outed." Once outed, they are being ousted. Newscasters, politicians, media moguls, business executives, preachers, and priests alike. Some are not even being afforded due process. But that is not my point.
Here is the point. Abandoning God's design for fulfilling human sexual expression, one man with one woman for life in holy marriage, is doomed to fail. We don't break God's law. Sooner or later, we break ourselves upon it.
Please Note: We moderate all reader comments, usually within 24 hours of posting (longer on weekends). Please limit your comment to 300 words or less and ensure it addresses the content. Comments that contain a link (URL), an inordinate number of words in ALL CAPS, rude remarks directed at the author or other readers, or profanity/vulgarity will not be approved.