Monday, December 4, 2017 @ 11:26 AM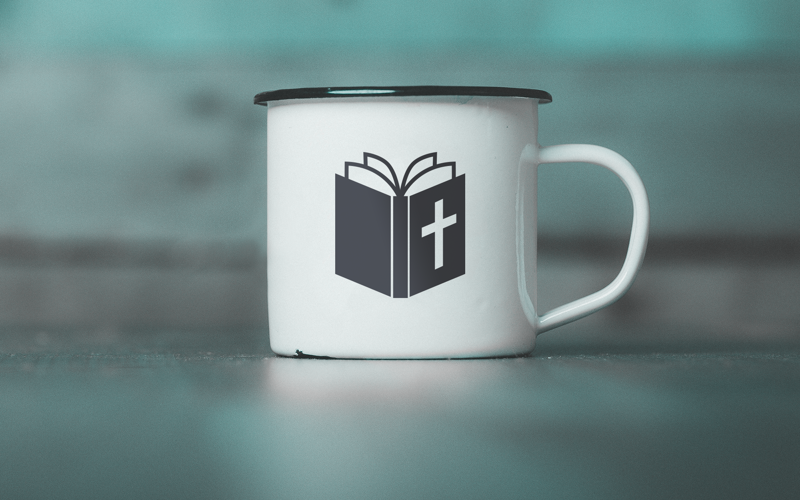 ATTENTION: Major social media outlets are finding ways to block the conservative/evangelical viewpoint. Click here for daily electronic delivery of The Stand's Daily Digest - the day's top blogs from AFA.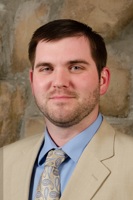 Teddy James
Writer, AFA Journal
MORE
So far in the Coffee Cup Doctrine series, we have looked at specific verses misunderstood and misapplied because they are read apart from their context in Scripture. You can read the introduction to the series here, the first installment here, the second installment here, and the third installment here. The same mistake can be made with ideas and themes of the Bible.
Christians and unbelievers alike are guilty of looking at a big idea or overarching theme of Scripture without considering the full counsel of Scripture and how the ideas fit into the progressively revealed story of the gospel. 
Therefore, this fourth installment in the series discusses the misunderstood truth about God's wrath. 
Coffee cup commentary 
People, especially those who do not believe in God at all, say that the God of the Old Testament is different from the God of the New Testament. The Old Testament God, they say, is just a big bully who calls for genocide. 
Oft-cited passages include Genesis 19:23-26 where God "rained on Sodom and Gomorrah sulfur and fire," or when God commanded Saul and his men to "kill both man and woman, child and infant, ox and sheep, camel and donkey" of the Amalekites in 1 Samuel 15:3. 
These biblical events, as well as many others, are used to question whether or not God is good and kind. They are used to paint God as evil. 
Even Christians understandably struggle with these passages. They are difficult and should not be merely glossed over. God truly commanded the killing of children and infants. How do these specific commands to a specific people mesh with the command of Jesus to "love your enemy" (Matthew 5:44)? 
Biblical context 
Multiple articulate articles, sermons, and podcasts have been produced about the wrath of God and none have been able to completely understand it. 
Part of the reason for this is the infinite nature of God. Infiniteness is not something external to God; it is intrinsic to Who He is. Consider this: I want you to try to be human. Now try not to be human. You would have no more success in trying to be un-human than you would have in trying to be more human. You are intrinsically human. It is who you are. God is like that when it comes to infiniteness. 
Why is this important? Because if God is infinite, then He is infinite in each of His characteristics and attributes. God has wisdom and His wisdom is infinite. God loves and His love is infinite. This also means that God cannot have just a small amount of wrath. He has infinite wrath, and His infinite wrath is always poured out on sin. 
When we see the Old Testament commands to destroy a people, it is made clear that God is executing judgment for their sin. In Deuteronomy, long before the people of Israel began conquering land or before God gives the aforementioned command to Saul and his men, He explains why He will give victory to His people. 
"Not because of your righteousness or the uprightness of your heart are you going in to possess their land, but because of the wickedness of these nations the Lord your God is driving them out from before you" (Deuteronomy 9:5). 
We may think God is overreacting to the sins of these nations, but that is because we underestimate the revolting nature of sin. Picture a boy who was born and raised in a cave. His eyes have grown accustomed to darkness; his pupils are always wide to allow the most light to enter them. His skin is marshmallow white, and he believes the 60-degree atmosphere of the cave is comfortable. 
Now he steps outside of the cave and stands next to a professional surfer from Hawaii. He has spent every day for the last 20 years in the hot sun. His eyes have grown accustomed to light so that he doesn't even squint, even in the noonday sun. His skin has tanned due to the many hours he has spent in the water. 
One will feel the warmth of the sun and think nothing of it. The other will find it terribly offensive to all of his senses, and it will burn him. 
This is a slightly hyperbolic and simultaneously understated illustration of the difference between how we view sin and how God does. We are used to it. We breathe in sin and breathe out rebellion. We have done so since Adam and Eve first ate the forbidden fruit in Genesis. But God is not just perfect; He is infinitely perfect. And because of His infinite perfection, even a slight sin is an infinite violation bringing infinite offense to Him and making us deserving of His infinite wrath. 
What we miss 
When we choose to skip over studying the wrath of God or when we use it to draw a caricature of God, we miss the beauty of His wrath. Yes, there is great beauty in His wrath. 
God's wrath did not end in the Old Testament. Read the book of Revelation. He has plans for the future judgment of this world that far exceeds anything dreamed of between Genesis and Malachi. His wrath is not over. 
And that wrath should justly be poured out on every human being who has ever lived. That includes every man, woman, and child. 
But then we see the cross. 
It is only when we begin to understand the wrath of God that we can understand the cross. Jesus, the only man who kept God's law with infinite perfection died on a tree and had the infinite wrath of God poured out on Him. He took our place. He drank from the cup of God's wrath so that our lips would never have to touch it (Matthew 26:39). 
If we skip over understanding God's wrath, then we must also skip over Jesus, the cross, and the gospel. 
In the video below, D.A. Carson gives a great explanation of God's wrath, how it is "external to Himself," and how both the wrath and love of God are ratcheted up in the New Testament. 
The next time you hear someone discussing the "mean God" of the Old Testament or when you come across a passage that doesn't mesh well with the "love your enemy" God of the New Testament, remember that these are not two but one. They are two attributes of one infinitely loving and infinitely just God who, out of His mercy and grace, chose to make the sacrifice to reconcile undeserving sinners to Himself. 
This is not a topic to become saddened by, but one that should bring us to the height of praising and worshiping our worthy Lord and King Jesus.
Please Note: We moderate all reader comments, usually within 24 hours of posting (longer on weekends). Please limit your comment to 300 words or less and ensure it addresses the content. Comments that contain a link (URL), an inordinate number of words in ALL CAPS, rude remarks directed at the author or other readers, or profanity/vulgarity will not be approved.