Monday, December 04, 2017 @ 08:24 AM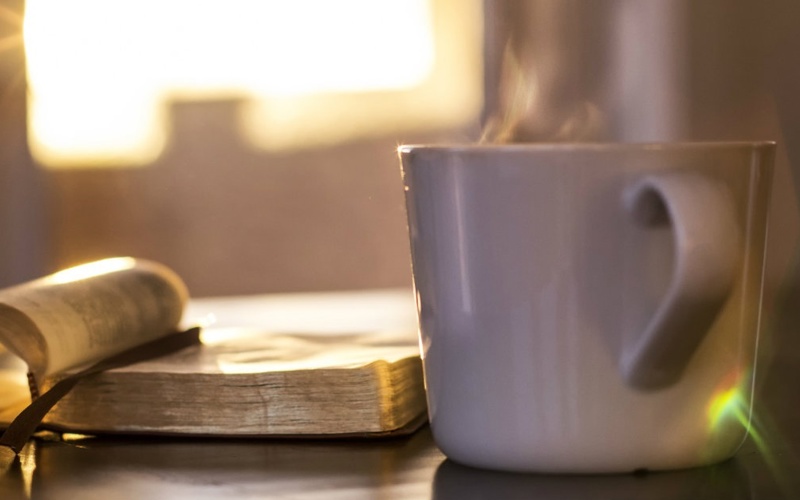 ATTENTION: Major social media outlets are finding ways to block the conservative/evangelical viewpoint. Click here for daily electronic delivery of The Stand's Daily Digest - the day's top blogs from AFA.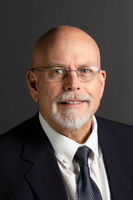 Rob Gardner
Retired AFA Staff Member
MORE
MONDAY 
Not Just Good News, but Great News

"This Good News tells us how God makes us right in his sight. This is accomplished from start to finish by faith. As the Scriptures say, "It is through faith that a righteous person has life" (Romans 1:17 NLT).

The good news! We are saved by His grace through faith. Thank You, Jesus!
Lord God, thank You for the good news of Jesus Christ. Thank You for giving us a way to spend eternity in heaven with You, Father. Help us to rely on You, trusting a worshiping You, now and forever. In the mighty name of Jesus, Amen. 
TUESDAY 
Walk or Talk?

For the Kingdom of God is not just a lot of talk; it is living by God's power (1 Corinthians 4:20 NLT).

I think this is a valid question for each of us, today and every day. We have a tendency to get off track. We are moved and swayed by our surroundings and the people we associate with. If you are a proclaimed follower of Jesus, are you walking the walk? Are you leading a life that would honor Jesus? Are you reaping the benefits of being a man or woman that is "in Christ"? Are you living in the freedom that Jesus provides? Are you being a good example to others?
The old saying holds true, "Be careful how you live. You may be the only Bible some person ever reads." - William J. Toms
Are you representing Christ in all you do? We all make mistakes, but are you reliving the same mistake(s) over and over and over? Be honest and then come to Jesus in repentance and start today anew.
Thank You, God, for giving us the ability to come back into Your fold by our confession and repentance. Lead us today, Lord, in Your mighty name I pray. Amen. 
WEDNESDAY 
Living a Christ Filled Life

Do everything without complaining and arguing, so that no one can criticize you. Live clean, innocent lives as children of God, shining like bright lights in a world full of crooked and perverse people. Hold firmly to the word of life; then, on the day of Christ's return, I will be proud that I did not run the race in vain and that my work was not useless. But I will rejoice even if I lose my life, pouring it out like a liquid offering to God, just like your faithful service is an offering to God. And I want all of you to share that joy. Yes, you should rejoice, and I will share your joy (Philippians 2:14-18 NLT).
We can all take a lesson from Paul's teachings in Philippians 2. After reading today's scripture, I was convicted and had to ask myself some questions. You might also need to ask yourself these same questions.
1- Do I complain because of what I'm asked to do?
2- Do I argue with people to avoid criticism?
3- Am I living a clean and innocent life?
4- Am I shining a bright light into this dark world?
5- Am I holding firmly to the truth that Jesus will come again?
6- Am I running the race that God gave me to run? Am I being faithful to run His path?
7- Will I be proud (not prideful) of how I shared Jesus with others?
8- Will I be able to rejoice that I lived a life of faithful service to God?
9- Will people see Christ's joy through me and my life?
10- Am I rejoicing in my salvation that Christ so generously provided me?
Just a few questions for myself. Maybe for you too?
Dear Father, help us to be more like Jesus today than we were yesterday. Amen. 
THURSDAY 
A Mist

Yet you do not know what tomorrow will bring. What is your life? For you are a mist that appears for a little time and then vanishes. Instead you ought to say, "If the Lord wills, we will live and do this or that" (James 4:14-15 ESV).

My friends, life is short. Our time to walk this earth is growing shorter each day. We should live the life, God has blessed us with, to it's fullest. We should praise God for each day we have here. We should share Jesus with all the people that we meet, not necessarily preaching but by being His light. We should be kind to all people, but speak the truth when needed.
Every day is a gift from God so live it fully! Live like this is the last day that you will ever have on this earth. I have friends who are battling cancer. I, also, have many friends who are dealing with horrible, worldly problems. It seems that we are all in a battle. Just look around, people are hurting. But, it's how we let God work in our hurts and our brokenness so that we can handle our daily struggles.
A friend shared at biker church one morning that she had never seen so many long faces in the congregation. She then added that we needed to wipe that frown off our faces because we are children of the Most High God. We need to get our smile on!
If we are to live life to it's fullest, we must live a life that glorifies our heavenly Father. We should glorify His name in all we do. Praise God!
Lord God, It's all about Jesus. Amen.
FRIDAY 
Speak Truth Without Shame

Do your best to present yourself to God as one approved, a worker who has no need to be ashamed, rightly handling the word of truth (2 Timothy 2:15 ESV).

Today's culture has a lot of Christians backing away from God's word. The political correctness in our society is literally scaring Jesus out of His people. I have one question, What is wrong with you?
God's word is perfect and true. God defines the moral values of a society in the Ten Commandments. Right is right and wrong is wrong.
How dare any of us back away from the truth of God. We are only able to breathe because of His amazing hand and His mighty breath in our lungs. How dare any of us to call our creator God, wrong and old-fashioned. How dare anyone to stand on their own beliefs over the word which God gave us.
Wow, are we completely washed up as a society? I believe that without God, we are a lost and pointless society.
Now the good news, No matter how far we stray from God and His truth, He accepts us back with open arms when we are repentant. Through the life, death, and resurrection of Jesus Christ, we are made right. By our faith in Jesus, exclamation that He is our Savior and repentance of our sin, we are forgiven. Just as the father accepted his prodigal son (Luke 15:11-32) back into his home, God accepts us back.
Folks, it's time to decide who we are going to serve, man or God? It's our choice. Choose wisely.
Lord God, help us to display Your love, mercy and grace. Help us to speak Your truth with love, but with determination and strength. Help us, Lord, to not back down and give in to this PC world. I pray in the mighty name of Jesus. Amen. 
SATURDAY 
God's Way, or...

"The thief's purpose is to steal and kill and destroy. My purpose is to give them a rich and satisfying life" (John 10:10 NLT).

A life full of contentment or a life full of disruption.
A life full of satisfaction or a life full of searching for satisfaction.
A life full of love or a life filled with hate.
Life with God or life with the devil.
It's your choice. Your choice has a direct effect on your life on this Earth as well as your eternity. Stop running from God and turn away from Satan. This decision will cause total life change. This is a change for life today, and forever.
Lord, thank You for providing a way for each of us to have a full life on earth and everlasting life with You. Help us to choose Jesus, now and for eternity, in His name, I pray. Amen. 
SUNDAY 
Overcome with Anxiousness

Therefore, since we have been made right in God's sight by faith, we have peace with God because of what Jesus Christ our Lord has done for us. Because of our faith, Christ has brought us into this place of undeserved privilege where we now stand, and we confidently and joyfully look forward to sharing God's glory. We can rejoice, too, when we run into problems and trials, for we know that they help us develop endurance (Romans 5:1-3 NLT).

Are you struggling with anxiety? Are you letting the little things in life, overrule you? Maybe it's a big problem that has overwhelmed you. There is an alternative to the turmoil that you are living with, day in and day out.
The answer to all the questions above is turning to the peace of Jesus. Why are we anxious? We really have nothing to be anxious or be upset about when we have Jesus Christ as our Savior. He will take away all of our fears and anxiety by His presence in our hearts.
Sometimes having faith is hard. Sometimes leaning on Jesus is hard. We start looking around us and listening to people that have no faith in God. We start to believe the world and not God's promise. God's promise is that if we have faith, believe in Jesus as our Savior, we will be able to walk in His peace. Not only will we have peace, we will have joy in all our undertakings.
Friends, God is alive today. Jesus is working in our lives. Are we to believe Him or are we going to listen to the world? Yes, we will have struggles. We will have health issues. We will have family issues. We are broken people, living in a broken world. We must always remember that nothing happens to us that the Lord can't handle. What do we have to do to help? Remain faithful, believing in His love, mercy, and grace. Trusting that no matter what happens today, God has a plan and it's perfect. It might not be the plan that we have, but trusting in His plan and submitting to Him is the answer for the peace that we all seek.
Lord, become evident and real in the lives of those who are facing anxiety because of today's circumstances. Lord, meet the needs of those who are struggling and may Your mighty name be glorified. I pray in the matchless name of Jesus, Amen.
Please Note: We moderate all reader comments, usually within 24 hours of posting (longer on weekends). Please limit your comment to 300 words or less and ensure it addresses the content. Comments that contain a link (URL), an inordinate number of words in ALL CAPS, rude remarks directed at the author or other readers, or profanity/vulgarity will not be approved.