Tuesday, January 30, 2018 @ 01:23 PM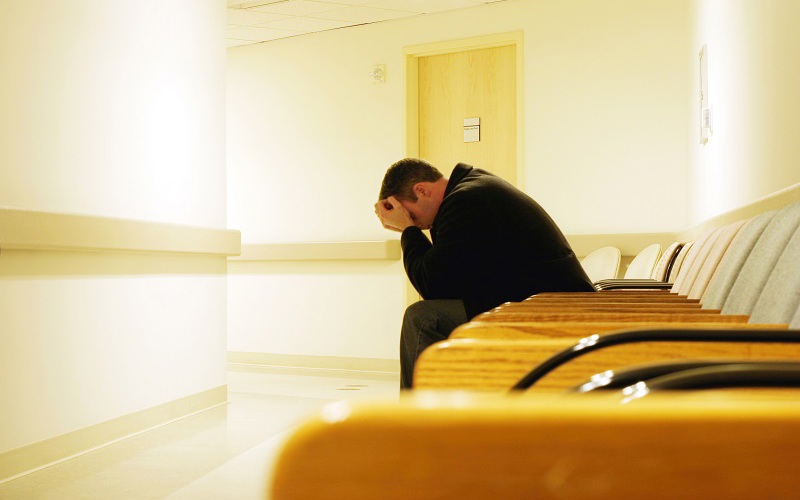 ATTENTION: Major social media outlets are finding ways to block the conservative/evangelical viewpoint. Click here for daily electronic delivery of The Stand's Daily Digest - the day's top blogs from AFA.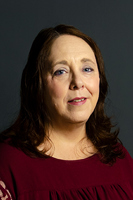 Joy Lucius
The Stand Writer
MORE
Imagine the perfect gift! Seriously, close your eyes and imagine for just one moment the absolute perfect gift. Take time to think of every detail, leave nothing lacking.
Now, wrap it up in the perfect package. Choose paper with the most appealing color and pattern imaginable. Finish it off with matching ribbon, or maybe ribbon in a contrasting color. Whatever the case, top the perfect package with the perfect bow.
Then, step back and admire the gift. It's absolutely perfect, especially since you know its amazing contents.
Wait, before tearing into that beautiful gift, there's one little detail I forgot to mention. You are not the recipient of this precious package. You are the giver!
Actually, you are not just the giver of the gift; you ARE the gift.
That's right! Whether you know it or not, you are that gift. In fact, God designed you precisely for that purpose, as the perfect answer to someone else's prayer. God equipped you with gifts and talents to meet other people' needs, and He even placed you in specific places at specific times in order to encounter those people needing your gift.
I think as Christians we fail to remember our purpose here on earth is not self-satisfaction or even self-preservation. Our purpose is sacrificial service to others, as a means to ultimately serve our loving God.
I was reminded of that truth this past October when we had an instantaneous, all-out emergency. Our youngest son, an assistant coach at a nearby high school, called in an absolute panic one morning from a local family medical clinic he had visited with a lingering cough and cold.
I answered my son's phone call almost immediately after we stepped out of our morning devotion time here at AFA. The first words out of his mouth were, "Mom, you and Dad need to get here as soon as possible. Something is not right; they are saying the C word. My white blood count is way over 400,000."
He said the clinic was sending him to the local ER and to meet him there. I hung up the phone and my co-workers helped me pack up, pray, and prepare for the unknown. One co-worker even called her dad, the head of the hospital, to let him know Chris was on his way there, so he would not be alone for even one moment.
As we arrived, the ER physician was walking back into my son's room with the official diagnosis. Time stood still for more than the obvious reason. The ER doctor was my husband's best friend from high school, and though we had not seen him in years, he was such an instant blessing.
So, there we were with our grown son waiting on the grim news, standing with the hospital administrator and an ER doctor we knew and loved. What blessings those two men were to us that day; what absolute gifts from God.
God placed them in the right place at the right time with the perfect gifts and callings to minister to our family exactly what we needed. And during the next week, we received more of God's gifts - carried through human vessels - over and over again to us as we walked through that time with our son.
The initial diagnosis was grim—acute leukemia, but God continually blessed us throughout the process. And at every step of the way, it was people who came bearing those blessings and gifts for us.
Our entire AFA work-family gathered for corporate prayer as we drove to the Cancer Center at Methodist University Hospital of Memphis, Tennessee. Such comfort settled over us as we heard that dozens of employees met in our devotional room and joined hands to pray for our son. What a precious gift we received in knowing those prayers were ascending to God's throne so quickly on his behalf.
Then, God gifted us with employee after employee at Methodist Hospital UT. From parking lot attendants to front desk clerks to the ER nurses, we were treated like family. Service was immediate and compassionate, as they drew vial after vial of blood for further testing.
Then, we sat and waited for test results and our first visit from a cancer specialist.
In she walked, and she was absolutely beautiful, just about our son's age. I had no doubt she was also brilliant; she had to be in order to be so young and yet practicing in such a prestigious cancer center. But I could instantly see she was totally exhausted.
Even so, she began with questions and kept flipping back and forth in the pages of his new chart. She confirmed his white count was even higher than when we left the other hospital, almost 500,000 now. She grew quiet.
Finally, after only a few minutes that seemed like hours, she commanded, "Take your shoes off!"
She examined his long, narrow size 12's, and almost instantaneously said, "I do not think you have acute leukemia. If so, I would see massive evidence in the blood vessels of your feet. We will have to do a bone marrow test though, and wait to see for certain."
There it was, another gift, the gift of hope, delivered via a doctor we had just met. We soon learned to love her—and eventually called her Doctor V.
Over the next week, we also learned more than we ever wanted to know about the different types of leukemia and the unusual treatments to remove white blood cells and restore red cells. We learned about bone marrow tests and the patience required to wait and see. And every step along the way, we kept getting gifts from God.
People made phone calls, posted messages, cooked goodies, sent videos, brought money and gifts, and whispered countless prayers. His friends and co-workers donated days for his absences, took care of his dogs, mowed his yard, and his football players even designed bracelets with their school colors, sporting his favorite Bible verse and  #LiningUpWithLucius.
Plus, every single person who walked into his hospital room brought a gift as well. Some emptied the trash with a smile and a word of encouragement. Others brought his food tray with compassion and concern. One lady even took it upon herself to do all of his paperwork for insurance—a daunting task at times.
Nurses loved on us, cared for us, and often quoted assuring scriptures to us. Each test, in every department, was done with dignity, grace, and a promise of hope. And every single doctor joked and laughed while teaching and calming our fears.
What amazing, uplifting gifts in the midst of a time that could have been filled with despair and doubt.
But, here's the kicker! We also gave out gifts during that time as well. We witnessed situations so much worse than our own. So, we uplifted and prayed for others. We encouraged and listened. We hugged and loved. And visitors to our room were required to let us pray for them, as we waited for our final verdict from the bone marrow test.
On the day they delivered the news, the entire team came in with smiles and laughter. Our son only had a chronic form of leukemia, and a mere pill per day will keep his rampant white blood cells in check. We were ecstatic, as were his caregivers.
Discharge day proved to be a challenge, but the entire team worked overtime (well past 5:00) to make sure our coach could attend his team's last football game of the year, with a promise he would only view it from the safety and warmth of a car.
The last time we saw our precious Dr. V., I asked could I pray for her one more time. We all joined hands and prayed. I have no clue what I said to this woman who had helped save my son's life; but I know Jesus was present because that beautiful, brilliant young doctor laid her head on my shoulder and sighed so deeply. For just a moment, she let herself be a little girl in resting in the peace found only in our Father's love. And I had the distinct honor and privilege of getting to present her that gift.
And you know what, of all His miraculous gifts of healing, hope, mercy, grace, and love our family received that week, nothing compared to that one moment in time. For I knew beyond a shadow of a doubt God's gifts are even more precious when we give them away.
Please Note: We moderate all reader comments, usually within 24 hours of posting (longer on weekends). Please limit your comment to 300 words or less and ensure it addresses the content. Comments that contain a link (URL), an inordinate number of words in ALL CAPS, rude remarks directed at the author or other readers, or profanity/vulgarity will not be approved.