Monday, January 8, 2018 @ 7:55 AM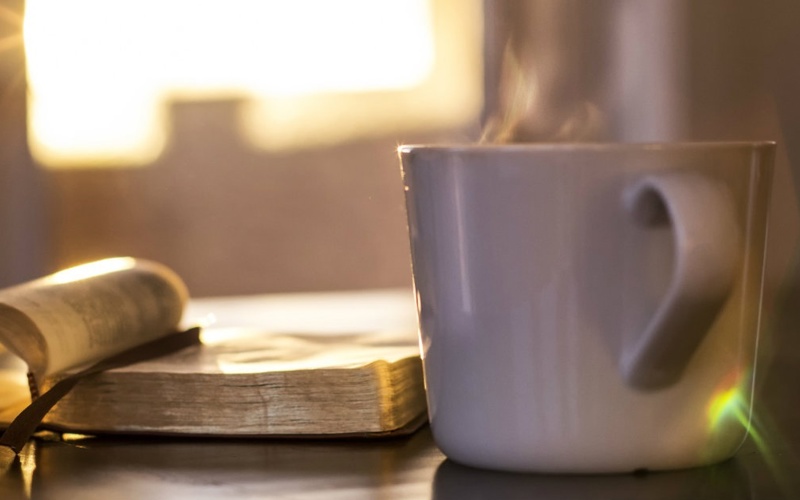 ATTENTION: Major social media outlets are finding ways to block the conservative/evangelical viewpoint. Click here for daily electronic delivery of The Stand's Daily Digest - the day's top blogs from AFA.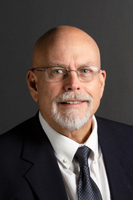 Rob Gardner
Retired AFA Staff Member
MORE
MONDAY 
The Road To Eternal Peace

Show me the right path, O LORD; point out the road for me to follow. Lead me by your truth and teach me, for you are the God who saves me. All day long I put my hope in you (Psalms 25:4-5 NLT).

Sometimes life takes strange, awkward, and unexpected turns. When these curves in the road happen, we must put our trust and faith in God's magnificent plan for our life.
Many times, we don't have a clue as to why things happen the way they do, but we can be assured that if we are following Christ Jesus we will be more than taken care of, today and for eternity.
Lord God, thank You for the perfect plan for our lives. We give thanks and pray in the mighty and matchless name of Jesus and by the power of the Holy Spirit. Amen. 
 TUESDAY 
Are You Incomplete? 
The LORD is my strength and shield. I trust him with all my heart. He helps me, and my heart is filled with joy. I burst out in songs of thanksgiving (Psalms 28:7 NLT). 
I am totally dependent on our Lord. All of us are just like a floundering fish that is out of the water, without our God. 
I don't know why in the world I kept Him at a distance for so many years. I look back on those years with a sense of loss, but I can also look at that time as I was working on my testimony. 
Life cannot be full or complete without our Lord. Without Him in our lives, we are empty and incomplete. We don't realize how empty and broken we are until we start living in His will. We are truly new creations. 
Lord God, I pray for any of Your children that are still trying to live life without You. I pray that they realize that they will only be made whole by Your presence in their lives. Thank You, Lord for hearing my prayer. I ask and pray and praise You in the mighty name of Jesus, our Savior. Amen. 
WEDNESDAY 
A Prayer Of Thanksgiving

All praise to God, the Father of our Lord Jesus Christ, who has blessed us with every spiritual blessing in the heavenly realms because we are united with Christ (Ephesians 1:3 NLT).

Right now, say a prayer of thanksgiving for what God has done, is doing and is going to do, in your life.  Just look at what Jesus did for each of us and be amazed at His love, mercy, and grace.
If you happen to be in a trial now, know that God is with you and will never leave you. He will bring you through this tough time and will not leave you there. He is not going to desert you, even when you might be tempted to desert Him.
God will prevail. I've read the end of the Book and faith wins.
Lord God, help us to be attentive to You and be obedient to Your instructions. Let us praise You for all that you have done, are doing and are going to do in our lives. Lead us and direct us today in all we do, Lord. It is in Your name we pray. Amen.
THURSDAY 
Where Are You Standing?

Now I stand on solid ground, and I will publicly praise the LORD (Psalms 26:12 NLT).

Are you standing on solid ground? Have you made your camp on the Rock? Everyone has a choice. Will you choose God's gift of salvation or the way of the world?
Please choose wisely. Your decision has eternal consequences.
Lord God, help those who are living outside of Your plan see the error of their ways. Open their eyes that they might see Your way is best for them and for all those around them. A heart that is changed in one person, affects many others. When we accept Your Son and His plan, we bring other lives into an area of solid ground, Your solid ground, Lord. Lead us today Lord, in Jesus' mighty name we pray. Amen. 
 FRIDAY
The Ten Commandments 
"Don't misunderstand why I have come. I did not come to abolish the law of Moses or the writings of the prophets. No, I came to accomplish their purpose. I tell you the truth, until heaven and earth disappear, not even the smallest detail of God's law will disappear until its purpose is achieved. So if you ignore the least commandment and teach others to do the same, you will be called the least in the Kingdom of Heaven. But anyone who obeys God's laws and teaches them will be called great in the Kingdom of Heaven (Matthew 5:17-19 NLT). 
God's Ten Commandments are just as relevant today as they were when He gave them to Moses. Yes, we are living under the New Covenant of Christ, but the moral laws are still valid. Jesus only made the ceremonial and judicial laws non-applicable for today. God's moral laws are valid. 
Thank You God for Jesus and Your mighty Word. Amen.
SATURDAY 
Speak Truth Or Be Truth? 
You are the salt of the earth. But what good is salt if it has lost its flavor? Can you make it salty again? It will be thrown out and trampled underfoot as worthless. "You are the light of the world—like a city on a hilltop that cannot be hidden. No one lights a lamp and then puts it under a basket. Instead, a lamp is placed on a stand, where it gives light to everyone in the house. In the same way, let your good deeds shine out for all to see, so that everyone will praise your heavenly Father (Matthew 5:13-16 NLT). 
We must speak truth. Actually, we must BE truth to the world.
Jesus challenged each of us to be salt and light to a lost and dying world. If we don't share truth, we might as well just turn our world totally over to Satan. If we don't light up the world with His truth, it will continue to become dimmer and dimmer.
Folks, we MUST, be the hands and feet of Jesus. 
No one has to do everything but each of us must do something. Use the gifts that God has blessed you with and do something for the kingdom. 
Lord God, help us to stand strong on Your truth. Lord, help us to see what our spiritual gifts are and show us how to use them to share Your love, mercy and grace with this lost and dying world. We ask in the mighty name of Jesus and by the power of the Holy Spirit. Amen. 
SUNDAY 
Mud & Muck Or Super Highways? 
Show me the right path, O LORD; point out the road for me to follow. Lead me by your truth and teach me, for you are the God who saves me. All day long I put my hope in you (Psalms 25:4-5 NLT). 
In my "BC" (before I accepted Christ) days, I followed a lot of bad roads. I traveled gravel and dirt trails through muck and mud. I'm sure that many of you tried to blaze your own paths also. 
I think the main point I would like to get across today is when we come to Christ, those old, muddy trails are forgotten. Our life of transgressions is wiped clean. A new life begins. Now, we can begin traveling the interstate highways of life and have a secure hope in an eternity in heaven. 
Thank You God! Lord you are amazing. Thank You for saving a wretch like me! In the holy name of Jesus Christ we praise You, Father. Amen. 
Please Note: We moderate all reader comments, usually within 24 hours of posting (longer on weekends). Please limit your comment to 300 words or less and ensure it addresses the content. Comments that contain a link (URL), an inordinate number of words in ALL CAPS, rude remarks directed at the author or other readers, or profanity/vulgarity will not be approved.