Wednesday, January 24, 2018 @ 01:45 PM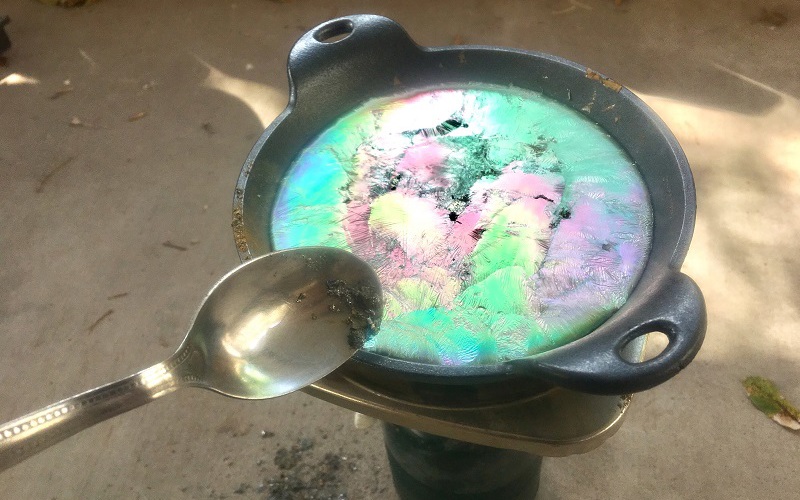 ATTENTION: Major social media outlets are finding ways to block the conservative/evangelical viewpoint. Click here for daily electronic delivery of The Stand's Daily Digest - the day's top blogs from AFA.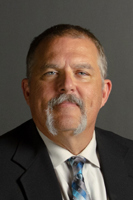 Dr. Ray Rooney, Jr.
Digital Media Editor
MORE
The crucible is for silver, and the furnace is for gold, and the Lord tests hearts (Proverbs 17:4).
The American Christian church is in trouble and everyone knows it. 
This is a blog series on what I believe can turn things around.  Nothing I suggest is new, unbiblical, or unproven.  On the other hand, none of what I suggest is easy or painless.  It's right there in the Bible and there is no one to blame but ourselves if we deem these things unwarranted, irrelevant, or antiquated.
I began with learning to see things the way Jesus taught His disciples to see things in the blog "Lift Up Your Eyes, and See…"  We have to learn to be more situationally aware of God's will.  I gave the example of Jesus and the Samaritan woman at the well in John 4 and Peter and John entering the temple for the first time after Pentecost and suddenly seeing a man whose family and friends had been bringing him to the same spot to beg his entire life.  Peter and John had surely seen him hundreds, if not thousands, of times throughout their lives as they entered the temple.  Yet for the first time they suddenly "saw" an opportunity for God rather than an unseemly intrusion by a beggar.  Christians and churches must start seeing and seizing opportunities to minister rather than feeling inconvenienced when our realm is invaded.
The second blog was Embrace the Power.  In that blog, I referenced Romans 1:16 and 1 Corinthians 1:18 which teach that the very power of Almighty God resides in the gospel of Christ.  The church must relearn (or in some cases, learn it in the first place) to stop denying the power of God (gospel) and embrace it afresh and anew.  I revisited Peter and John's encounter with the lame man at the Beautiful Gate in the temple as shown in Acts 3:1-10.  Upon noticing and focusing on the beggar for the first time, Peter selflessly put his neck and reputation on the line by commanding him to "rise up and walk" in the name of Jesus.  He and John embraced the power of the gospel and put it to the test.  It worked.
Now we turn to the aftermath.  What happens when we finally do start seeing things and people the way God sees them and rely on His power (inherent in the gospel) to change things?  Fiery trials.  Allow me to lay the foundation for why this third step is so challenging.
The "elect" (the authentically faithful believers) know that there is no real relationship with God minus sacrifice and service.  The Lord and only Head of the church stated unequivocally that "whoever would be great among you must be your servant…even as the Son of Man came not to be served but to serve…(Matthew 20:26; 28).  In other words, you really cannot be a Christian if you demand to be served. 
Yet many of today's churchgoers seem adamant about building their churches and faith around their self-perceived wants and needs.  From church location (and often relocation), to what they put inside them, to what they require (or deem impermissible) from the pulpit, everything screams that it is all about "me."  My comfort.  My satisfaction.  My happiness. 
Somewhere along the line much of American Christianity seems to have decided that the cross of Christ, eternal life, and faithfulness had to take a back seat to comfort, convenience, and happiness.  Think I'm being overly dramatic?  What's the largest Christian church in America?  With a weekly attendance of 43,500, it is Lakewood Church in Houston, Texas.  The pastor?  Joel Osteen.  Do a little research on your own or read this article by Albert Mohler to see what that church and ministry are about.
The further away we get from our nation's founding, the further we seem to stray from the principles that made it great: selflessness, sacrifice, and service.  Can you imagine how scorned any American president would be today if he said the words that JFK spoke in 1961: "Ask not what your country can do for you, ask what you can do for your country"?  The entitlement mentality in culture and the "me first" attitude so many in the organized church have seems to have almost melded into an indistinguishable single entity. 
The good news is that there is a real sense of longing that many in American Christianity want to break free from the broad path leading and spiraling downward.  There may be a lot of wayward churchgoers in America but there are more and more each and every day who are hungry for change.  People who are tired of being told that the heart and soul of the Christian faith is acceptance and accommodation.  People who are turning to their Bibles rather than the "eloquent wisdom" pouring forth from so many pulpits (1 Corinthians 1:17).
So we are learning.  See things differently.  Trust in God's power to change things.  And start praying for courage!
The crucible is for silver, and the furnace is for gold, and the Lord tests hearts.
Peter and John noticed the beggar for the first time.  Then they trusted in God's power to do something about his situation.  And then came the consequences.  In Acts 4 we see a frightening confrontation between Peter and John and the same group of people who were responsible for having Jesus crucified.  The apostles were told in no uncertain terms to cease and desist from ever mentioning the name of "Jesus" anymore (Acts 4:18). Then they were released.  The apostles knew how far this group of religious leaders would go because of what they did to Jesus.  Theirs was no idle threat. 
What did the apostles do?  They called their peers and friends together and prayed about it.  But they didn't pray what most of us would have prayed for.  Today's "me first" churchgoer invariably prays that whatever trial we are facing would be handled by God.  If we get sick we pray for healing.  If we are belittled for our faith we pray it will stop.  And when we face a fiery trial we pray that God would throw water on it.  The words of James come to mind, "You ask and do not receive, because you ask wrongly, to spend it on your passions" (James 4:3). 
So what did the apostles and their friends and supporters pray for after having been threatened by the same people who crucified Jesus?  Did they pray that God would change their critics' minds about persecuting them?  No.  Did they pray that God would at least send them some angels to protect them if their enemies made a move against them?  No.  Did they pray for God to do whatever He deemed necessary to guarantee their good health and happiness?  No, they did not.  Do you know what they prayed for? 
"And now Lord, look upon their threats and grant to your servants to continue to speak your word with all boldness…" (Acts 4:29)!  They prayed for the courage to walk into the furnace!  They didn't pray for God to remove the fiery trial or even soften it.  They prayed for the courage to embrace it.  The response from God?  "And when they had prayed, the place in which they were gathered together was shaken, and they were all filled with the Holy Spirit and continued to speak the word of God with boldness" (Acts 4:31).  They got exactly what they prayed for. 
The church that prays for the crucible to be put back on the shelf and the fire in the furnace to be extinguished so it can repave the parking lots, refurbish the pews, or relocate out of the ghetto is not headed by Jesus.  Neither is the churchgoer a true Christian who prays that every single trial he faces be conveniently removed. 
The crucible is for silver, and the furnace is for gold, and the Lord tests hearts.
If you want your relationship with God to grow and if you want your church to do something more than offer coffee and donuts before services and start making a real difference in this world…start praying for the boldness to do God's work whether it is accepted, appreciated, and rewarded, or not.  Start praying for the courage to face the furnace; to endure the crucible, to take the test.
If you want God's powerful presence in your life and church…start behaving like your church is headed by the Lion of the tribe of Judah!
Please Note: We moderate all reader comments, usually within 24 hours of posting (longer on weekends). Please limit your comment to 300 words or less and ensure it addresses the content. Comments that contain a link (URL), an inordinate number of words in ALL CAPS, rude remarks directed at the author or other readers, or profanity/vulgarity will not be approved.