Wednesday, January 24, 2018 @ 12:21 PM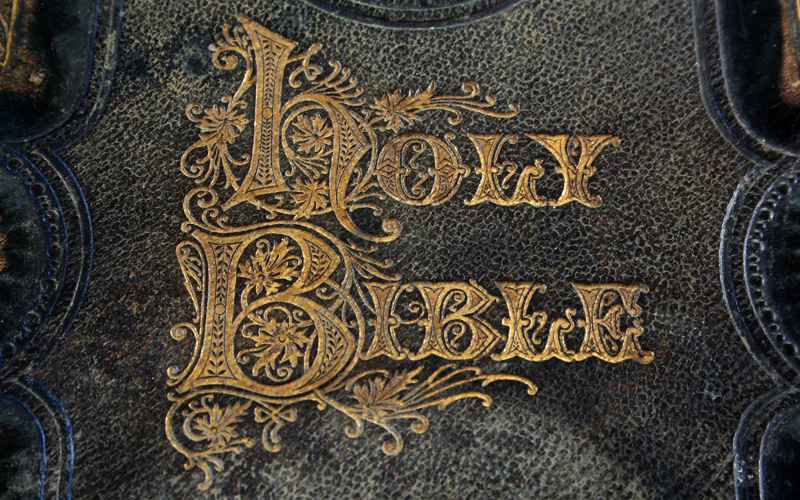 ATTENTION: Major social media outlets are finding ways to block the conservative/evangelical viewpoint. Click here for daily electronic delivery of The Stand's Daily Digest - the day's top blogs from AFA.
Stacy Singh
Writer - AFA Journal
MORE
I walked into another new Bible study at church. Today, they were beginning with one of the latest and greatest hits of Christian publishing. Everyone held the book in her hands and raved at how phenomenal it was, how eye opening and life changing. 
A few years later, the book was forgotten at the bottom of the bookshelf; I couldn't remember what it had said, and I had no interest in reading it again. But the author had already produced several more pop-Christian titles of similar material. Like a meteor, creating a big scene at the moment, the impact is short lived. 
It is much as the writer of Ecclesiastes said, "There is nothing new under the sun" (1:9). While everyone may seek to discover and declare some new thing – to create waves of amazement by uncovering vast profundities – it is a practicable principle: The old things hold true. 
Looking at men and ministries that have had the most lasting and life-changing influence underlines the proof of that. The most effective preachers are those who reinforce what people have long heard and known to be true. The first Christians set the example for this. Paul restated and re-shared older truths in his preaching, whether from Jesus Himself, from councils and decisions of the other apostles and the early church, or from Old Testament history. And Jesus built His ministry off the bedrock of the Hebrew Scriptures, the Old Testament, as well as on prophecies that pointed to Himself. 
Truth is timeless, no matter the age or generation. In our own era, preachers who have adopted truths from their own forbearers have had the greatest impact on Christian history. Even while their names may be largely unrecognized, they've bridged the gap from D.L. Moody to Billy Graham, and so played a part in the greatest ministries the modern world has known. Here are a few small names who paved the way to carry truth on into great ministries. Get to know their names and some excerpts of from their ministries. 
Horatius Bonar 
Horatius Bonar is a name not many have heard. Born in Scotland, he lived from 1808-1889 and helped establish the Free Church of Scotland, breaking away from the Presbyterian Church. Besides being a preacher, he was a prolific hymn writer. His key to importance? He was a friend and supporter of D.L. Moody –defending and helping arrange Moody's meetings in Scotland for over 20 years. 
A sample of his words quoted here and those from others named below are taken from Take Heart: Daily Devotions with the Church's Great Preachers, edited by Diana Wallis: 
"Christ … the wisdom of God" (1 Corinthians 1:24). 
While in all the regions of creation may be seen portions of this wisdom of God, only in the Son of God – in Christ Jesus, the incarnate word – is the mighty whole contained. …By the expression, "the wisdom of God," is not merely meant that Christ is wise but something more comprehensive. To say that he is infinitely wise is one thing, but to say that he is the wisdom of God is another. We say of the Father, he is infinitely wise, but we cannot say of him, he is the wisdom of God. … All that is in God, all that can come forth out of God is contained in Christ. 
Various titles written by Horatius Bonar can be found here. Also read and download his works for free here. 
John Henry Jowett 
John Henry Jowett, 1864-1923, was an English preacher who ended up pastoring in New York for a time, as well as teaching pastoral students at Yale. His last post was at Westminster Chapel in England. His ministry there was preceded by G. Campbell Morgan, who also returned to Westminster Chapel some years later. 
"In him we have redemption through his blood, the forgiveness of sins, in accordance with the riches of God's grace that he lavished on us" (Ephesians 1:7-8). 
Grace is too commonly regarded as a pleasant sentiment, a soft disposition, a welcome feeling of favor entertained toward us by our God. That interpretation is ineffective. Grace is not the shimmering face of an illumined lake; it is the sunlit majesty of an advancing sea. It is a transcendent and ineffable force, the outgoing energies of the redeeming God washing against the polluted shores of human need. 
Grace includes thought and purpose and goodwill and love. We do it wrong and therefore maim ourselves if we esteem it only as a perfumed sentiment, a favorable inclination, and not as glorious energy moving toward the race with the fullness and majesty of the ocean tide. 
His books include Apostolic Optimism and Other Sermons, The Folly of Unbelief and Other Meditations for Quiet Moments, and Come Ye Apart: Daily Exercises in Prayer and Devotion. Read and download his writings for free here. 
Campbell Morgan 
Campbell Morgan was born in England in 1863 and preached in both American and English churches until his death in 1945. He began preaching a few years after first encountering D.L. Moody at the age of 10, and he was later invited by Moody to lecture at Moody Bible Institute. He taught at Biola University in California for some time and twice held the pastorate at Westminster Chapel – followed by his mentee, Martin Lloyd-Jones. Most notable for us perhaps, his sermons and writings had a tremendous influence on Billy Graham's own work. 
"O worship the Lord in the beauty of holiness" (Psalm 96:9). 
When Charles Kingsley lay dying, he said, 'How beautiful God is!' We are almost startled by the word. We speak of his majesty. We speak of his might. We speak of his mercy, his holiness, his love. Yet there is nothing of God that he has made more conspicuous to us than his beauty. Every manifestation of God is full of beauty.
Search G. Campell Morgan on Amazon or other booksellers to find numerous titles by him. Read free materials here and here. 
While Bonar, Jowett, and Campbell are not names everyone has heard along those of D.L. Moody and Billy Graham, they are men who carried forward the same truths that those men propounded. In a sense, they and their contemporaries connected Graham to Moody – filling the gap to go from one great worldwide ministry to the next. They built a chain that even someone as great as Billy Graham would have had to look back on and depend upon. That is because they declared truths, not of their own invention or imagination but those that are steadfast and unchanging throughout all men's lives.
Please Note: We moderate all reader comments, usually within 24 hours of posting (longer on weekends). Please limit your comment to 300 words or less and ensure it addresses the content. Comments that contain a link (URL), an inordinate number of words in ALL CAPS, rude remarks directed at the author or other readers, or profanity/vulgarity will not be approved.