Wednesday, February 21, 2018 @ 11:37 AM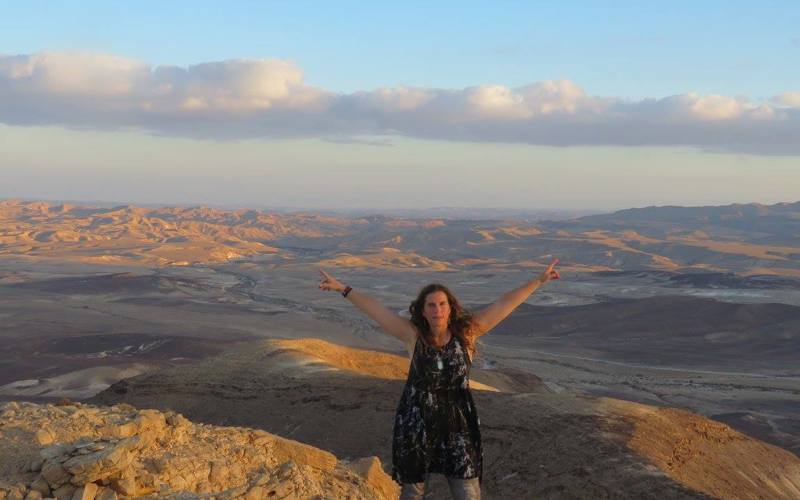 ATTENTION: Major social media outlets are finding ways to block the conservative/evangelical viewpoint. Click here for daily electronic delivery of The Stand's Daily Digest - the day's top blogs from AFA.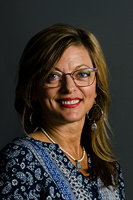 Anne Reed
AFA Journal
MORE
I arrived in Israel several days ago to visit Camp Ichay, a medical camp on the border of Israel and Syria, where Syrian children and families are being treated. Many of them have experienced and witnessed unspeakably horrendous atrocities. About 200,000 of them are currently living on a small strip of land near the camp in the demilitarized zone of Syria, where all parties have agreed to a cease-fire. 
The camp is protected by the Israel Defense Forces as part of its Good Neighbor Project; the Friend Ships Unlimited ministry, a U.S. based Christian humanitarian aid organization operates it. 
Today, outside the camp, I met Gila, a warm-spirited Israeli single mother who greeted me with a wide smile and an immediate hug. Meeting Gila is not a formal affair, but more like being reacquainted with a long lost friend. 
Gila's friendliness and inquisitiveness got her involved in a top-secret mission. 
One day, through her window, she saw some young men running in her neighborhood. At first glance, she thought they were Israeli soldiers in training, but then she noticed their unfamiliar uniforms. She ran out of her house and asked them in Hebrew who they were. To her surprise, they responded in English. She soon learned they were Americans who were unable to share any information about their purpose in Israel. 
Gila was intrigued. She was also impressed with their kind demeanor. She described to them her role as a community event coordinator and invited them to an upcoming local outing. Feeling sorry for them being English speakers in an unfamiliar area, she pleaded with them to inform her about anything she could do to help. No one knew in that moment how her offer would come to fruition.
The young men were staying in a small house with others involved in their mission and commuting back and forth to an undisclosed location every day. The locals were puzzled by the kind, quiet Americans staying in the tiny two-bedroom house – many sleeping on the roof and in the backyard in tents. But for months, the silence remained. 
Intrigue turned into suspicion for some as the group moved out of the house but were still seen around the area at times. The locals noticed their connection with Gila and asked her many questions: "What is their mission? What are they doing? Why are these Americans here?" 
Though she didn't know the answers to their questions or her own, Gila never stopped offering her help. 
"I just believed," she said. "I felt the spirit of the mission without knowing the mission. I thought if they do all this as volunteers, they must be beautiful people with a beautiful mission." 
Gila pushed past the politeness of the group with typical Israeli fortitude: "Let me know your needs!" she insisted. "If I know it I can help you better – because if you know just a little, you can help only a little." 
Reluctantly, Teri, Friend Ships mission's director, told her of their galley needs. In addition to a refrigerator, they needed an oven, freezer, shelves, washing machine, table, chairs, etc. But money was short. 
Teri and Gila
"Why you buy it if you have only little money?" Gila asked with endearing broken English and childlike enthusiasm. She went to work, and through nearby contacts and Facebook, she found Israeli people who wanted to get rid of things and were willing to give them away. She secured everything that was needed with barely a shekel. 
Before long, news about Camp Ichay made its way to the media in the U.S., and Gila learned all about the mission she had been helping. Although Gila did not practice Judaism, nor was she a believer in Jesus, her faith in the people she had met was strengthened. 
The fact that Gila didn't, and still doesn't, have clearance to enter the camp didn't stop her. 
"I can do it without being there," she said. "Their mission became my mission."
And she has experienced many miracles as she has continued to collect items for the camp. The Israeli people have come forward, and Gila has, at times, been unable to keep up with their generosity toward the Syrians. 
And this is a miracle in itself. The Syrians and Israelis have been archenemies for many years and for good reason. She explained her past attitude toward the Syrian people, which she says was shared by many Israelis: "Let them kill each other. Because when they are finished killing each other, [those left living] will come for us." 
But now, the Israeli people are giving the Syrians life. Jews are helping Christians help Muslims. And hearts are changing as a result. 
The people of Israel have come from the Golan Heights, from Jerusalem and beyond with clothing, toys, baby bottles, and housewares for the devastated Syrian people. 
"If it weren't for Friend Ships, we wouldn't be able to do this," explained Gila.
Once she was asked to collect coats. Her thoughts went to a local area where people often leave clothing and items for others to take. When she arrived, she could not believe her own eyes. Coats! So many coats! She could not imagine how it could have happened – over a hundred coats. 
"Where did they come from?" she thought. There were so many, and she realized she had no way to transport them all. Her trailer was already full with no place to offload.
Because of stringent security at the camp, donations could only be delivered at particular times. This was a problem for Gila who was filling houses with supplies. She had run out of space for the mass of donations while waiting for transportation to the camp for distribution. 
Gila drove toward her house and saw an empty trailer in a neighbor's yard. She quickly learned it did not belong to the neighbor; a friend had asked him to park it there while he took care of an errand. Gila doggedly explained her situation, and the neighbor conceded to give her permission to use it. To this day, only a miracle explains the mountain of coats left there, and the corresponding empty trailer at just the right time. 
This is one of a steady stream of miracles Gila has experienced as she has given of herself to the mission of Friend Ships, and by so doing … to God. 
"God is with Friend Ships, so God is with me," she said.
Inside Camp Ichay where goods collected by Israelis are housed upon delivery and prior to sorting
Please Note: We moderate all reader comments, usually within 24 hours of posting (longer on weekends). Please limit your comment to 300 words or less and ensure it addresses the content. Comments that contain a link (URL), an inordinate number of words in ALL CAPS, rude remarks directed at the author or other readers, or profanity/vulgarity will not be approved.