Monday, February 26, 2018 @ 12:48 PM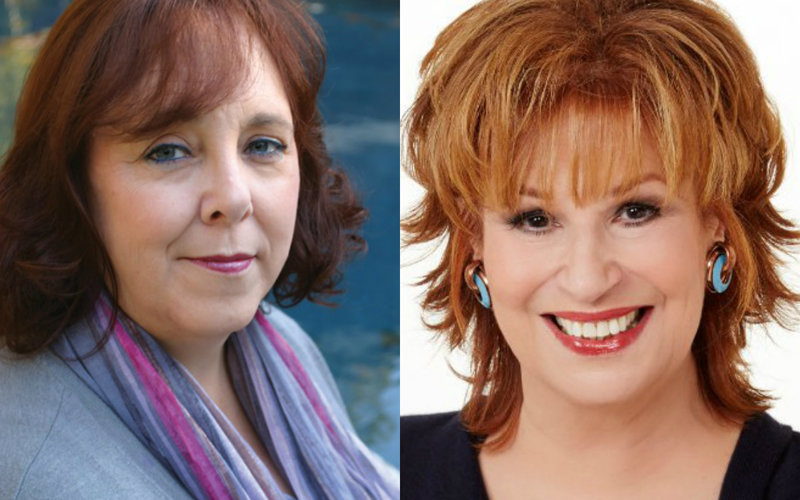 ATTENTION: Major social media outlets are finding ways to block the conservative/evangelical viewpoint. Click here for daily electronic delivery of The Stand's Daily Digest - the day's top blogs from AFA.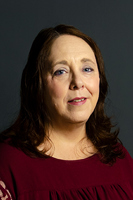 Joy Lucius
The Stand Writer
MORE
When I heard the comments that The View host Joy Behar made about Vice President Mike Pence and Christians in general, I was offended. Actually, I was more than offended; I was disgusted and angry. The very Christianity upon which our nation was founded is now so denigrated and maligned that it is acceptable to mock Christians, calling them insane, simply because we hear and follow the voice of our Savior. Yet, He is the only truth and sanity found in our world. How dare she! (Watch the video below for the context of Behar's comments.)
So, yes, I was angry – until – that same voice Joy Behar mocked began to speak to my heart in His loving, compassionate way. God showed me how much He loves that "other Joy," just like He loves me, Joy Lucius. He yearns for Joy Behar to love Him back, so she can hear Him and converse with Him. And make no mistake; He speaks to her constantly in so many ways. 
Her very name is a proclamation, a cry for God to know her and for her to be known by Him. He also speaks to Joy Behar throughout the Bible, inviting her to experience His true joy. In fact, the entire Old Testament points toward the day when human joy would be totally fulfilled through Jesus. The prophet Haggai, whose name basically means festivity or joy, still reminds us to consider our ways and prepare ourselves to be a temple for His abiding joy. 
In the New Testament, the meaning of joy changes from mere pleasure to deep, abiding gladness of heart. In essence, Jesus became the living, breathing definition of joy. This change in semantics lets us know there's no more need to search for happiness and pleasure. Jesus has come, and He is joy unspeakable and full of glory, a living river flowing within us. 
God constantly speaks to Joy Behar (and to each of us) in every way imaginable, seeking to save that which was lost to Him through sin. In fact, God was mercifully calling to us when He sent Christ Jesus as the sacrificial gift of eternal salvation. And since that pivotal day on Golgotha, God continues to speak to us through His Word, His people, His creation, and His precious Holy Spirit. 
Even this controversy over her comments is God mercifully calling out to Joy Behar. He so desires to love her and speak to her. This could be her moment, as God issues Joy another personal invitation to eternity. And I hear God saying that we, His children, have a responsibility at this moment to pray for her and point her home. This is our opportunity to extend the living, breathing love of God to Joy Behar. 
The Lord also showed me that even though Joy and I have such different, almost contradictory views of life, we aren't that different. First, is the obvious similarity of our names. I think "Joy" is actually a shortening of her original name or maybe a nickname; I am not sure. 
I have no clue whether she likes her name or not, but I didn't always value my name as I do now. As a child, I wanted a more glamorous, popular name. Then, as I began to follow Christ, I grew to treasure my name. For truly, "the joy of the Lord is … [my] strength" (Nehemiah 8:10). Our name, in its truest form, describes who Jesus is – the voice of joy and gladness, declaring the Good News of salvation. 
Joy Behar and I share several other similarities. She's a redhead; so am I. I have no idea if her hair color is natural; mine gets some help. Both of us are funny and fun-loving. Like Behar, my humor (before Christ) tended to be sarcastically biting. Fearlessly opinionated, we both love to converse, always speaking with conviction and passion. 
From what I have read, Behar was an English teacher, like me. We each transitioned out of teaching into the information world. We both have authored books, although my book sales never came close to hers. We both get to interview people for a living, and it's a great job. 
And most importantly, I believe we both have one grandson. I would imagine she adores hers as much as I do mine. 
There may be other similarities between us, but these are the most obvious. And if we met on an airplane and sat beside each other for a couple of hours, Joy Behar and I would probably find a lot to discuss. 
So, what would I say to Joy Behar if I met her? The question should be – what would God like for me to say to her. What does the One who knows her best want to whisper to her heart? 
God doesn't need me to explain how angry her words made me feel; plenty of people have already done that. And He does not need me to present her a scriptural dissertation on the voice of God, even though the Bible plainly states His sheep will know and follow His voice. 
I think God would have a very distinct message to speak from one Joy to another. 
I believe Joy Behar really does wonder what Christians mean when they say God speaks. It probably does sound crazy to her. I too marvel that the God of the universe allows me to come boldly before His throne and address Him at any point in time. And here's the kicker: He talks back to me – through His Word, His people, His creation, and His Spirit. God speaks to me! 
So, maybe the problem is not so much the sacrilege that Joy Behar uttered about the insanity of hearing God's voice. Maybe the real problem is the lack of sacred awe and reverence from His children over the miraculous truth that He does indeed speak to us. Perhaps we take His voice for granted and forget how amazingly inexplicable that privilege really is. We also forget that there was a time when we too were living in sin and rebellion, in a place where we did not have eyes to see or ears to hear that unmatchable, perfect voice. 
So, if I had the chance to talk to Joy Behar, first of all, I would have to dry the tears I have shed for her over the past few days, tears of sadness about what she is missing out on. I cry for her because I cannot imagine spending an entire lifetime without hearing His loving voice. So, I know my tears would fall as I spoke to her. 
Then, I would say, "God loves you so much, Joy! In fact, He knew you before you were formed, and He even gave you His name – the name of Joy. That's how much He loves you. He marked you and desires you as His own. He even loves you so much that He gave His life for you. 
"He is calling out to you right this moment, as people all over the world are praying for you to know Him and hear His voice. He wants to become your joy, the only true joy you will ever know. He has secrets to speak to your heart that He has saved for you alone. He longs to hold you and listen to you. And He has been waiting for you to know Him truly. Stop and listen. He is speaking to you, Joy, loud and clear."
Editor's Note: There is a war raging around us – in society, in our churches, and in our homes. It is not a battle over marriage, race, or the sexual revolution. Rather, it is a battle for the truth. Is God real? Does He speak, and if so, how would we know? While many churches are faithfully proclaiming the truths found in Scripture, others have lost confidence in the Bible's divine authorship.
The God Who Speaks is a 90-minute documentary that traces the evidence of the Bible's authority through interviews with some of the world's most respected biblical scholars. This film answers common objections about the Bible's reliability and equips believers to confidently base their lives on the power of God's Word. To order the 2-DVD set, click here.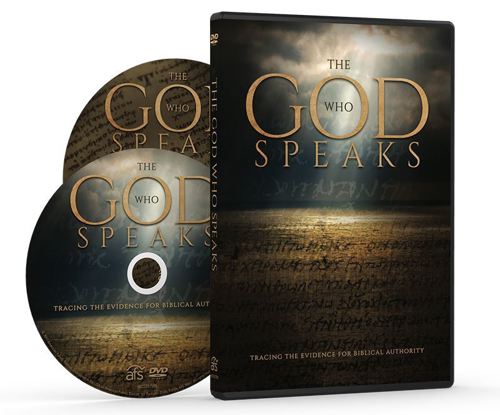 Please Note: We moderate all reader comments, usually within 24 hours of posting (longer on weekends). Please limit your comment to 300 words or less and ensure it addresses the content. Comments that contain a link (URL), an inordinate number of words in ALL CAPS, rude remarks directed at the author or other readers, or profanity/vulgarity will not be approved.