Wednesday, February 21, 2018 @ 09:32 AM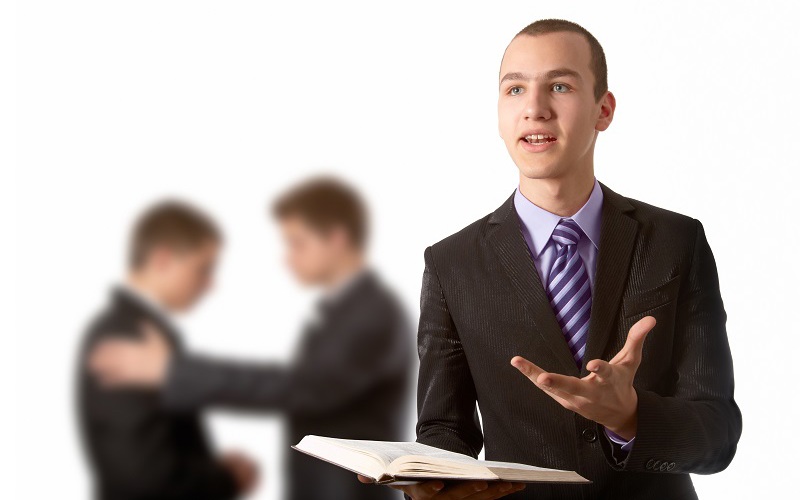 ATTENTION: Major social media outlets are finding ways to block the conservative/evangelical viewpoint. Click here for daily electronic delivery of The Stand's Daily Digest - the day's top blogs from AFA.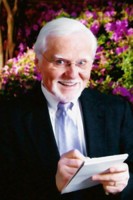 Dr. Joe McKeever
Guest Blogger
MORE
Note to young pastors: You may not be ready to lead a church yet 
 "We do not preach ourselves, but Christ Jesus as Lord and ourselves your servants for Jesus' sake" (2 Corinthians 4:5). 
For good reason the Lord sends new, young pastors to the tiniest congregations. There's so much to learn.
God bless all those little flocks which have to endure the green, inexperienced shepherds, many of whom make the same mistakes every pastor before them committed.
Their patience is amazing. (Sometimes I feel like going to the first three churches I served and saying, "Would you please forgive me?")
Perhaps the biggest lesson which pastors have to learn before they do their best work for the Lord is this: You're not ready to pastor a church until you get over yourself.
Being the God-sent leader of a congregation can be a heady feeling.  Suddenly people are looking to you for guidance, deferring to you as though you were somebody, giving you the honored place at the table.  You even find scriptural justification for occupying the pulpit.  Truly amazing.
All for nothing you have done.
And therein lies the trap for the unwary.  But it's not a new thing.
God said to Israel, "When you arrive in Canaan–the land I'm going to give you–and you suddenly find yourself living in houses you did not construct, eating produce you did not grow, and drinking from cisterns you did not dig, then beware lest you forget the Lord" (Deuteronomy 6:10-12).
"Look what I did!"  By my hard work, dedication, commitment.
It's an easy trap to fall into.
"Look at me. I did all this because I'm so good, so talented, so dedicated, and so faithful.  My hard work accomplished this."
Pride goeth before a lot of things, including a fall.
Perhaps the best advice anyone could give to young pastors is this: Get over yourself. 
Woe to the young pastor who finds success and acclaim too early, before he learns his own frailties and weaknesses, before he learns that it is not in man who walks to direct his own steps and that he can do all things only in Christ who strengthens him!
Woe to the young successful pastor who has not had time to get past himself.
He will become a holy terror, filled with pride over his accomplishments and disdain for all the other pastors around him.  Those pastors with small congregations are singled out for his scoffing.  If they were sharp like himself, surely they'd be more successful by now.  After all, look at him.  He did it.
So the Lord does the young pastor a great favor:  He sends trouble his way. 
The Lord sends him critics. Church bosses who resent a young whipper-snapper thinking his calling grants him rights to act like a pastor.  Mean-spirited gossips.
The deacons fire him.  Some wealthy parishioner opposes him.  A staff member betrays him.  The town gossip makes up something of which he is the star.  His best efforts produce nothing, the church does not grow and nothing he does is able to turn it around.
The Lord is still on the throne, and his calling and ordination are still valid.
God is simply hard at work trying to make him into a champion spiritual leader.
"It is good for me that I was afflicted," said the Psalmist, "that I may learn to trust the Lord."
God is at work refining us, defining us, confining us, maturing us, preparing us for more strategic service.
He's trying to turn the young pastor into a solid preacher, one who looks to Him and answers only to Him.
No one is born to that position.  It's the result of many things, but mostly "a long obedience in the same direction."
So, let the young pastor determine to grow, to become more Christlike, to say with John, "He must increase, I must decrease." (John 3:30)
And so we say to the young pastor… 
Quit taking personally all that happens in the church, pro and con.  True, if the church does well, you get a lot of the credit, whether you deserve it or not.  And likewise, if it fails to thrive, like a coach whose team does not win enough games, some will blame you.  Coaches get replaced every year because, even if the problem was in the personnel or a thousand other things, he is the one replaceable factor.  Even so, the pastor must not internalize all these things.
It's not about you, pastor.
Quit promoting yourself.  Stop advertising yourself.
In time you will come to appreciate that this is all about the Lord Jesus Christ.
In time you will be overcome with gratitude that the Lord could use a loser like yourself.
In time you will stand amazed at the grace and mercy of Christ.  You will weep thinking of the cross.  You will want to drop to your knees every time you enter the house of the Lord.
Okay, now, you are close to His being able to use you.  It's not a brief journey, but infinitely worth the effort to lose yourself in Him and find that He is enough (2 Corinthians 3:5).
Dear Lord, bless all young pastors.  Please.fi
(Note: this blog was first posted on Dr. McKeever's blog site here: http://joemckeever.com/wp/note-to-young-pastors-you-may-not-be-ready-to-lead-a-church-yet/#more-15761)
Please Note: We moderate all reader comments, usually within 24 hours of posting (longer on weekends). Please limit your comment to 300 words or less and ensure it addresses the content. Comments that contain a link (URL), an inordinate number of words in ALL CAPS, rude remarks directed at the author or other readers, or profanity/vulgarity will not be approved.