Monday, February 19, 2018 @ 07:50 AM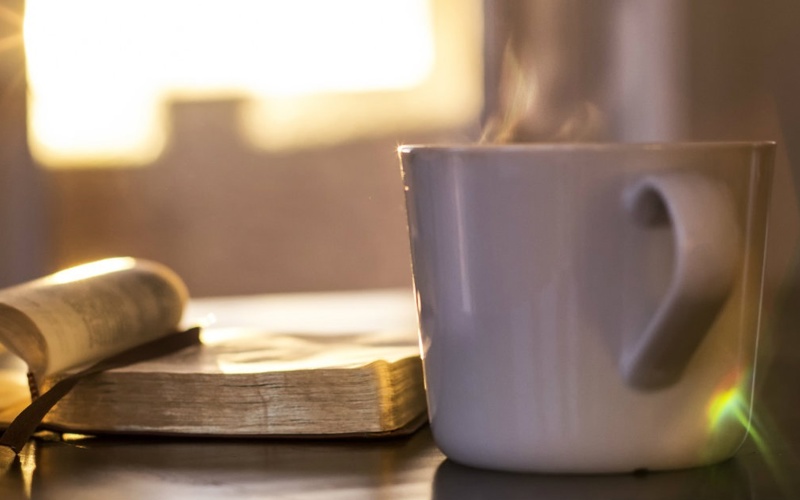 ATTENTION: Major social media outlets are finding ways to block the conservative/evangelical viewpoint. Click here for daily electronic delivery of The Stand's Daily Digest - the day's top blogs from AFA.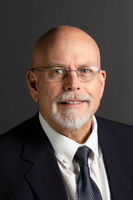 Rob Gardner
Retired AFA Staff Member
MORE
MONDAY 
A Prayer of King David 
In times of trouble, may the Lord answer your cry.
May the name of the God of Jacob keep you safe from all harm.
May he send you help from his sanctuary and strengthen you from Jerusalem.
May he remember all your gifts and look favorably on your burnt offerings.
May he grant your heart's desires and make all your plans succeed.
May we shout for joy when we hear of your victory and raise a victory banner in the name of our God. May the Lord answer all your prayers.
Now I know that the Lord rescues his anointed king. He will answer him from his holy heaven and rescue him by his great power.
Some nations boast of their chariots and horses, but we boast in the name of the Lord our God.
Those nations will fall down and collapse, but we will rise up and stand firm.
Give victory to our king, O Lord!
Answer our cry for help (Psalm 20:1-9 NLT). 
My Prayer for each of you today-
May Our God, Yahweh, Creator of all things, grant you comfort, peace, and mercy in your times of need. Amen. 
TUESDAY 
Jesus Has the Final Word

A final word: Be strong in the Lord and in his mighty power (Ephesians 6:10 NLT).

No matter what you are going through, dealing with, running from, you should have no fear if you are a child of the Most High.
You have the power, the mighty power of God on your side. Face your problems head-on. Stand up to the Devil and claim God's victory over him. Jesus already won that battle, stop fighting for something that all you need to do is claim.
I thank God every day for winning the battle for me. How about you? Have you thanked Him today?
Dear Lord, help us to fully accept that You have the final word and we need to just trust in You. In Your name, I pray, Amen. 
WEDNESDAY 
Struggling With Faith

I pray that your hearts will be flooded with light so that you can understand the confident hope he has given to those he called—his holy people who are his rich and glorious inheritance. (Ephesians 1:18 NLT)

For those who might read this who are struggling with accepting Christ and for those who are struggling in your faith or your ability to trust in the unseen God, I pray that each of you will look around and see all that God has made. Look at a tree, a leaf or a blade of grass. It didn't just happen, God created it. Open your eyes and let His light shine into your soul.
Jesus Christ died for each of us. God raised Him to new life so that we too might be raised to eternal life with Him. It is a glorious promise and fact from a loving God.
Dear Lord, bring Your sheep to You. I ask and pray in Your mighty name. Amen. 
THURSDAY 
Re-Live God's Grace, Daily

God's law was given so that all people could see how sinful they were. But as people sinned more and more, God's wonderful grace became more abundant. So just as sin ruled over all people and brought them to death, now God's wonderful grace rules instead, giving us right standing with God and resulting in eternal life through Jesus Christ our Lord (Romans 5:20-21 NLT).

Every morning before our feet hit the floor, we should thank God for His amazing grace. Only by His grace might we be saved from an eternity of separation from Him. With His grace and by our faith, we are assured eternal freedom and total peace in heaven with Him.
Dear Lord, thank You for loving us so much to come to earth and walk in our shoes. Lord, you know the temptations we face. You faced temptations and never succumbed, we face temptation and fail daily. Lord thank You for knowing how flawed we are and yet still be willing to save us from ourselves. You come to us as we are but never leave us as we are. Thank you Jesus and it's in Your mighty name and by the power of the Holy Spirit we pray and give thanks. Amen.
FRIDAY
A New Life, A New Beginning

Once we, too, were foolish and disobedient. We were misled and became slaves to many lusts and pleasures. Our lives were full of evil and envy, and we hated each other. But—
When God our Savior revealed his kindness and love, he saved us, not because of the righteous things we had done, but because of his mercy. He washed away our sins, giving us a new birth and new life through the Holy Spirit. He generously poured out the Spirit upon us through Jesus Christ our Savior. Because of his grace he declared us righteous and gave us confidence that we will inherit eternal life (Titus 3:3-7 NLT).

Our teaching pastor at my church did a great job in his sermon a few months ago. He finished with asking everyone to read and dwell on Titus 3:3-7 during the week. It just so happens that I've always taken this set of verses as my "personal" life verses. On that Sunday, it was really brought home to me that these are not only my life verses but the life verses for all of mankind.
We are so lost without Jesus. We sit back and talk about how this world is going to hell in a hand-basket and we wonder how it can be turned around.
It's so obvious, we are going down the slippery slope of destruction due to craving the evils of the world and not desiring Jesus. How do we turn this ship around? Prayer first then we must share Jesus and His love, mercy, and grace...everywhere we go.
Without Jesus, each of us and our world will die an ugly and violent death. With Jesus, we will live and live a life of abundance.
Thank You, God, Your perfect plan is not over. It is only the beginning. Lord, thank You for a new beginning. Amen. 
SATURDAY 
Intimacy With Christ 
So then, since we have a great High Priest who has entered heaven, Jesus the Son of God, let us hold firmly to what we believe. This High Priest of ours understands our weaknesses, for he faced all of the same testings we do, yet he did not sin. So let us come boldly to the throne of our gracious God. There we will receive his mercy, and we will find grace to help us when we need it most (Hebrews 4:14-16 NLT). 
The One who knows each of us intimately, Jesus Christ, walked this earth as a human, just like us. He was tempted by the same temptations we face but did not sin. We can't make that sinless claim. 
Jesus died a sacrificial death for us. He was raised from the dead and is our great Redeemer. He has gone on before us to prepare a table (feast) in the presence of God. We are invited to that table. 
My question is, have you made your reservations? Do you know Jesus as your Savior? 
Lord God, thank You for an open invitation to partake at Your table. Thank You for providing a way for us to enjoy that feast. Today, we give you all the praise and glory that You deserve, for You are worthy of all that we can give. We pray and give praise in the mighty name of Jesus. Amen. 
SUNDAY 
Increasing Your Faith 
Let your roots grow down into him, and let your lives be built on him. Then your faith will grow strong in the truth you were taught, and you will overflow with thankfulness (Colossians 2:7 NLT). 
Growing deeper in our knowledge of God through His word reveals much to us. Growing deep betters our lives, increases our faith, and makes us realize how much we should be thankful for. 
Lord God, help us to be diligent in reading your holy word. Help us to delve deeply into scripture so that we can understand what You have for us to see, hear, feel and taste. Help us to seek the Holy Spirit in our understanding and guide us to a closer relationship with You. We ask and pray this in the mighty name of Jesus and by the power of the Holy Spirit. Amen.
Please Note: We moderate all reader comments, usually within 24 hours of posting (longer on weekends). Please limit your comment to 300 words or less and ensure it addresses the content. Comments that contain a link (URL), an inordinate number of words in ALL CAPS, rude remarks directed at the author or other readers, or profanity/vulgarity will not be approved.