Thursday, March 29, 2018 @ 1:40 PM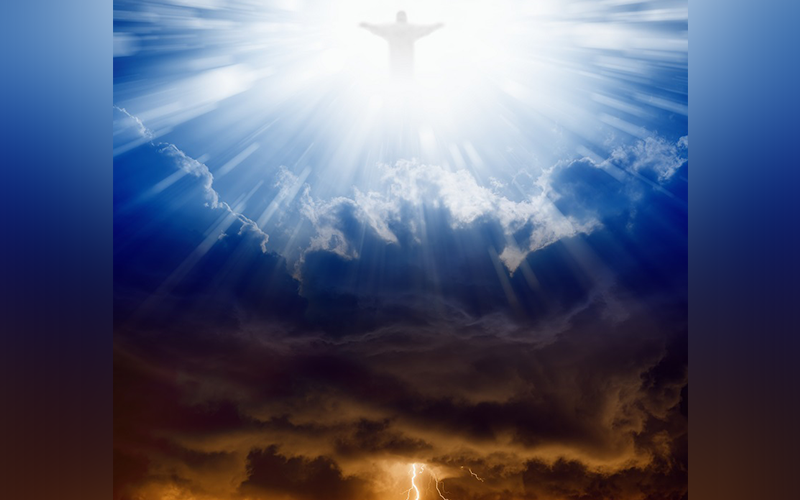 ATTENTION: Major social media outlets are finding ways to block the conservative/evangelical viewpoint. Click here for daily electronic delivery of The Stand's Daily Digest - the day's top blogs from AFA.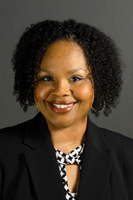 Meeke Addison
Asst. Dir. Special Initiatives/Radio Host
MORE
In time for Passover and Easter, NBC host Megyn Kelly has featured what she called "inspirational and innovative" religious leaders as part of her Leap of Faith series. Earlier this week she sat down to talk to Carlton Pearson who was once beloved by hundreds of thousands of Christians but was rightly disciplined by the church with excommunication after he embraced and began teaching his brand of universalism. After losing "everything" he went into the shadows teaching congregations an unorthodox gospel that is biblically and doctrinally unrecognizable. But now he emerges ahead of the release of a Netflix movie that will celebrate his heresy and tragically lead many astray.
Carlton Pearson teaches a doctrine of demons which asserts no one really goes to hell. "I believed in hell, I just didn't believe anybody would be in it because of the finished work of the cross. Then I started thinking about the absurdity or vulgarity of eternal torture…I couldn't reconcile that with the moral character of a God of love," he tells Kelly. So because he didn't like the God he met in the Scriptures he created a new one. And this god doesn't condemn anyone. This god doesn't require the atoning work of Christ.
As one righteous critic put it, Pearson teaches, "The death of Jesus Christ on the cross and His resurrection paid the price for all of humanity to have eternal life in heaven, without any requirement to repent of sins and receive salvation. Belief in Jesus Christ is not necessary for a person to go to heaven. Salvation is unconditional, granted by the grace of God to every human being." Ultimately, "[a]ll of humanity will go to heaven regardless of their religious affiliation, including those who believe in false religions or adopt any other form of religious persuasion, or who have no religious persuasion. So you can see it's an "all dogs go to Heaven" sort of belief.
Megyn Kelly attempts to paint a picture for her audience as to why Pearson's new teaching has cost him so dearly, "because that goes directly against Pentecostal teachings," she says. Pearson jumps in confirming his reprobation by expanding, "Fundamentalist and Pentecostal teachings, the Evangelical teachings – it goes against the Bible," he says. But he quickly turns to discredit the Scriptures declaring, "The Bible can be very controversial because one day it says you love God and the mercy of God endures forever – how can mercy endure forever and Hell endure forever? One would cancel out the other."
In fact they don't. The problem is humanity. We are prone to fashion God into a person we understand at a human level. If we're not careful, we're ever carving and reshaping God in an attempt to fashion Him into a god we like and want to hang out with (with no requirement from us). We're guilty of trying to compartmentalize His attributes. We're looking for the "part" of His nature we can love best.
Pearson says he couldn't reconcile the vulgarity of eternal torture with the moral character of a God of love.  And why? Because we choose not to recognize all of the holy attributes of God wonderfully displayed at the cross in the work of Jesus Christ. On the cross, God pours out His wrath on Him who knew no sin. God pronounces judgment on wickedness and Christ pays the price. His jealousy for us is displayed in the length He is willing to go to have us exclusively. The holiness of the Just One must be feared when we realize that He spared not His Son in this foretold work of atonement.
The only way we can think that God is unloving to condemn men to hell is to believe that we are better than Him. Our culture, even our church culture, has elevated the status of man and lowered our view of God. Weekly, we make Him like us. Our worship focuses on what we like and what moves us. Our teachings have departed from Scripture so much that they scarcely offend even the most rebellious among us.
Jesus Christ our risen Savior is God's compassion and love and mercy for us. The fact that hell is real but the received and applied sacrifice of Jesus Christ keeps us from it is God's mercy.  So as we approach Passover and the celebration of our triumphant Savior, it is good for us to remember that in His justice, wrath, judgment, love and kindness, that is to say in Jesus Christ, "His mercy endures forever!" Hallelujah! 
For help with some of Carlton Pearson's heretical teachings, consider the following scriptures:
Psalm 136 – The Psalmist paints a picture of our just God judging the wicked and giving grace to His people. And he asserts repeatedly, "For His mercy endures forever."
Isaiah 53 – The prophet foretells of the work of the Suffering Servant who was "pierced for our transgressions" and "crushed for our iniquities; upon Him was the chastisement that brought us peace, and with His wounds we are healed."  Isaiah tells us of the "will of the LORD to crush Him." We learn that this crushing of the innocent One makes, "many to be accounted righteous" (emphasis mine).
Acts 4:12 – "And there is salvation in no one else, for there is no other name under heaven given among men by which we must be saved."
Romans 3:22-26 – "the righteousness of God through faith in Jesus Christ for all who believe. For there is no distinction:  for all have sinned and fall short of the glory of God,  and are justified by his grace as a gift, through the redemption that is in Christ Jesus,  whom God put forward as a propitiation by his blood, to be received by faith. This was to show God's righteousness because in his divine forbearance he had passed over former sins.  It was to show his righteousness at the present time so that he might be just and the justifier of the one who has faith in Jesus."
1 Corinthians 6:9-11 – We learn from the Apostle Paul that the unrighteous will not inherit the kingdom of God. We also learn that we were unrighteous and on our way to hell until we were "justified in the name of the Lord Jesus Christ and by the Spirit of our God."
Revelation 20:11-15 – "Then I saw a great white throne and him who was seated on it. From his presence earth and sky fled away, and no place was found for them.  And I saw the dead, great and small, standing before the throne, and books were opened. Then another book was opened, which is the book of life. And the dead were judged by what was written in the books, according to what they had done.  And the sea gave up the dead who were in it, Death and Hades gave up the dead who were in them, and they were judged, each one of them, according to what they had done.  Then Death and Hades were thrown into the lake of fire. This is the second death, the lake of fire. And if anyone's name was not found written in the book of life, he was thrown into the lake of fire."
Please Note: We moderate all reader comments, usually within 24 hours of posting (longer on weekends). Please limit your comment to 300 words or less and ensure it addresses the content. Comments that contain a link (URL), an inordinate number of words in ALL CAPS, rude remarks directed at the author or other readers, or profanity/vulgarity will not be approved.