Tuesday, March 06, 2018 @ 08:53 AM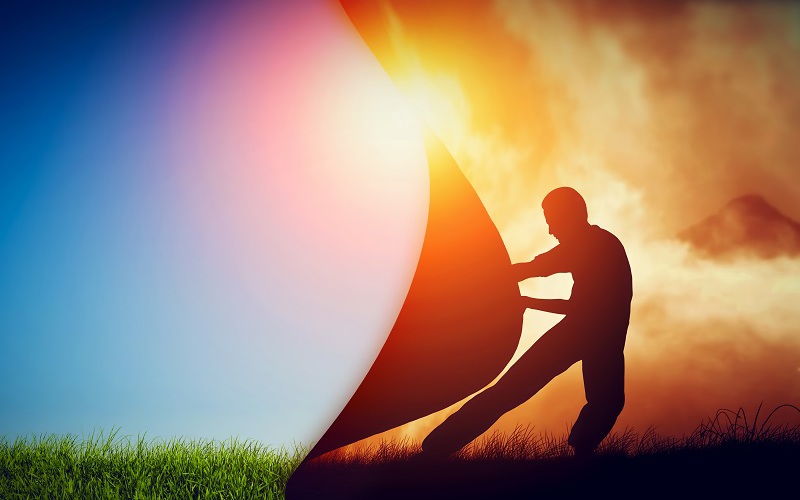 ATTENTION: Major social media outlets are finding ways to block the conservative/evangelical viewpoint. Click here for daily electronic delivery of The Stand's Daily Digest - the day's top blogs from AFA.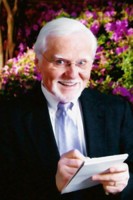 Dr. Joe McKeever
Guest Blogger
MORE
Walking our dog this morning at dawn, the breeze was just right and the air so refreshing.  I thought, "How could the feel of heaven be any better than this?"  So sweet, so satisfying.
In truth, I've not seen anything yet.  Heaven's blessings, of which we have just a foretaste here on Earth, are going to be indescribable.
His sweet peace is one of those foretastes.
Jesus said, "My peace I leave with you.  Not as the world gives." –John 14:27
Scripture says, "The peace of God which surpasses all comprehension shall guard your hearts…." Philippians 4:6.
In this world, we seem to be surrounded by assaults on our fragile equilibrium.  Anxieties.  Fears.  Worries.  Arguments.  Dissension.  Stress.  Fightings, division, frustrations, disappointments, discouragement.  Job said, "Man who is born of woman is short-lived and full of turmoil" (14:1).
As He wept over Jerusalem, our Lord said, "If you had known in this day, even you, the things which make for peace…." (Luke 19:41-42).
"Do not think that I came to bring peace on earth," said our Lord, "but a sword..." Matthew 10:34.
And this: "These things I have spoken to you, that in Me you may have peace.  In the world you have tribulation.  But be of good cheer; I have overcome the world."
Our Lord draws a sharp line between what we may expect from the world and what He gives: Trouble from the first, peace and victory from Him.
No peace on earth, not then and not now. But peace in the hearts and lives of God's people.
Which begs the question: Why do the people of God experience so much dissension and discord among themselves? Churches fighting, congregations splitting, pastors being terminated, people going from one church to another because of anger and animosity.
Any minister should be able to give his people an analysis of this.  Some would say the turmoil in our churches is proof that God is a figment of our imagination and our gospel just so much fiction.  We think of something Billy Graham once told a reporter who had asked, "With all the religion in the world, why is there so much turmoil?"  He answered, "With all the soap in the world, why are so many people still dirty?  The gospel, like soap, has to be applied."
What His peace is like…
A calm in the storm.  A light in the darkness.  Joy in the morgue.  A song in the night.  A rock in the storm-tossed ocean.  Hope when surrounded by despair.
"Not as the world gives," said our Lord.  And what is wrong with the kind of peace the world gives? Two things: it's artificial and superficial.  That is, it's temporary, conditional, and on the surface only.
Want to see His peace in action?
–See Him on the cross.  "Father, forgive them. They know not what they do."  (Luke 23:34).  Wow. Thinking of everyone except Himself.  And then, "Today, thou shalt be with me in Paradise" (23:43).    How does He do that?
–See the disciples in the Philippian jail.  "About midnight, Paul and Silas were praying and singing hymns of praise to God…."  Their backs a bloody pulp from the beatings they'd received, yet they still rejoice in the Lord.  (Acts 16:25)
–See Israel under Hezekiah.   The king of Assyria, Sennacherib, had invaded Judah and could not believe this tiny fiefdom was resisting his juggernaut.  So he asks their king, "What is this confidence that you have?" (2 Chronicles 32:10 as well as 2 Kings 18:19)  Gotta love that question.  Oh, that people would ask that of us.  They see our peace in the midst of trying circumstances and know either that we are in denial, are nuts, or know something.
Hezekiah counseled his countrymen: "Be strong and courageous, do not fear or be dismayed because of the King of Assyria nor because of all the multitude which is with him.  For the One with us is greater that the one with him.  For with him is only an arm of flesh, but with us is the Lord our God to help us and to fight our battles."   (2 Chronicles 32:7-8, one of the great testimonials in Scripture)
I love the statement of the Shunammite woman in 2 Kings 4:13.  After showing extraordinary hospitality to the traveling prophet, Elisha asked if he could not do something nice for her.  She said, "I live among my own people."  That's all she said.  It implies so much. If I have a need, they'll take care of me.  I'm just fine.  It is well with my soul.
I want that strength. I want that confidence. That peace.
Jesus told us the formula: "Take my yoke upon you and learn from me, for I am gentle and humble in heart; and you shall find rest for your souls.  For my yoke is easy and my burden is light" (Matthew 11:29-30).
One: Believe in Christ.
Two: Obey Him.  Do your job.
Three:  Wait on Him.  Leave matters with Him.
Don't miss this: The key to receiving the peace of God which surpasses all comprehension is not to focus on the peace.  Focus on the Lord Jesus–knowing HIm better, believing in Him, obeying Him.  And the peace will show up when the Lord decides you are ready.
What it means to wait upon the Lord…
–I've asked, I'm searching and listening, and I will not leave until He answers.
–I stand at the door.
–I'm not leaving until you answer.
–I will stay busy doing my job, where You put me.
–I will not run ahead of You.
They that wait upon the Lord shall renew their strength…. (Isaiah 40:31)
So wait upon the Lord.  Be strong.  Let your heart take courage. Yes, wait upon the Lord. (Psalm 27:14)
My friend and mentor James Richardson used to laugh about the preacher who finished a sermon series on the "Peace of God" and went home and had a nervous breakdown. The point being, it's one thing to talk about it and something else entirely to experience it.
Please Note: We moderate all reader comments, usually within 24 hours of posting (longer on weekends). Please limit your comment to 300 words or less and ensure it addresses the content. Comments that contain a link (URL), an inordinate number of words in ALL CAPS, rude remarks directed at the author or other readers, or profanity/vulgarity will not be approved.