Monday, March 26, 2018 @ 9:56 AM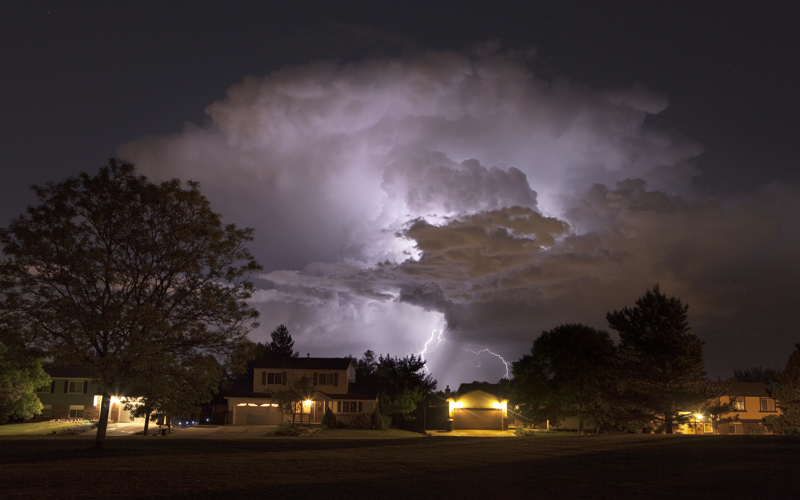 ATTENTION: Major social media outlets are finding ways to block the conservative/evangelical viewpoint. Click here for daily electronic delivery of The Stand's Daily Digest - the day's top blogs from AFA.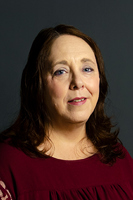 Joy Lucius
The Stand Writer
MORE
It was 5:15 in the morning; our bedroom was dark and still. I was sleeping soundly, the best sleep of the night, in fact. And then I heard him—right outside our bedroom door, whining so pitifully, so fearfully. 
I sat straight up, understanding without the need for explanation that a storm was coming. He is always right, like the perfect barometer or our very own meteorologist. So, I quietly opened the door, and there he stood, shivering and terrified of the bad weather to come. 
I whispered, "Come on in, Sam." 
Without another sound, he jumped in our bed and dove under the covers, all 150 pounds of him.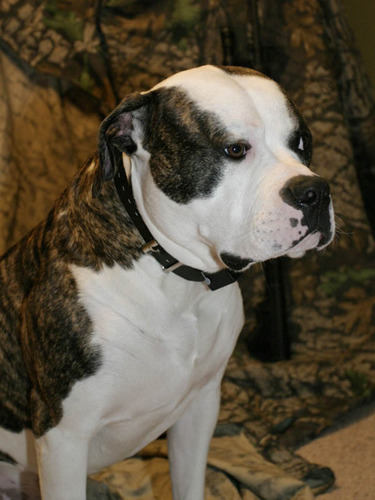 I chuckled and tried to explain to him for the umpteenth time that he is a dog and not a person. I assured him that as the largest creature in the entire neighborhood, the odds of his demise by a rainstorm were quite minimal. 
I told him that he should be more frightened of the cars on our street than the clouds in the sky. I even tried to shame him, reminding him that our other two smaller dogs, both female, were not scared at all. They were snoozing comfortably in their own beds. 
Samson was not buying it. He whined a bit more as he snuggled deeper under the covers. I heard a loud, happy sigh as I crawled back in the now crowded bed beside him. 
Sure enough, distant thunder sounded about 15 minutes later. And every boom induced another doggy whine and shiver. By the time the first visible lightning bolt crashed across the sky and illuminated our bedroom, Samson, the mighty American bulldog, was prostrate, stretched out lengthwise as close to his master as bodily possible. 
When the rain finally started, Sam relaxed and quickly fell fast asleep. I would have loved to do the same, but it was almost time to get up for work. So, why bother? Waiting for the alarm clock to sound, I simply laughed as our precious Samson snored louder than the thunder that had terrified him a few minutes earlier. 
Poor Sam! He is 10 years old, and this scenario has played out during almost every storm of his life. And remember, we live in Mississippi, the home of around 50 tornadoes a year. But other than his astraphobia, Sam is the best pet we have ever owned. Honestly, he is. 
Now, if the truth be known, it takes a lot of patience to put up with a gigantic dog and his cowering fear of storms. Impatience with Sam caused us to grow complacent and foolishly ignore his weather warnings a time or two. More than once, Samson tried his best to alert us (well ahead of tornado sirens or emergency news bulletins) to impending storms that did become quite dangerous. 
That's why we have all come to value Sam's opinion of the weather. If he sleeps through a rainstorm, then we know all is well. But if he gets scared and cannot be calmed or consoled, it is time to find shelter: A tornado is probably on the way. 
My friend Shae shared a verse from her daily Bible study that reminded me of Samson and his weather wisdom: "He covers his hands with the lightning and commands it to strike the mark. Its crashing declares his presence; the cattle also declare that he rises" (Job 36:32-33, ESV). 
From this passage in Job, the very oldest book in the Bible, we read that even the cattle recognized the presence and majestic, unmatchable power of God demonstrated within the storms. During Job's day, the animals were some of the best, if not the only indicators of weather changes and other impending dangers in nature. 
And like the shepherds and cattlemen of old, we would be wise to recognize the signs of the times as well. We should take heed to the spiritual warning signs all around us. A storm may well be coming to America, a godly judgment of epic proportions. 
But we really should not be surprised. After all, the warnings have been in place for generation after generation, as every prophet of old warned that God will not be mocked. A sinful nation will reap catastrophic results. 
The prophet Joel stated it this way, "Blow a trumpet in Zion; sound an alarm on my holy mountain! Let all the inhabitants of the land tremble, for the day of the Lord is coming; it is near, a day of darkness and gloom, a day of clouds and thick darkness!" (Joel 2:1, ESV). 
Willful disobedience—sin—is not a new concept. It began in the Garden of Eden and has continued throughout time. But Paul said in Romans 5:20 "where sin abounded, grace abounded much more." 
So, perhaps it's not so much the depth and depravity of current sin in America that is so disturbing; it's the total devaluation of God's abounding grace. In essence, we have totally devalued everything that God deems most valuable. And that devaluation is the warning siren, the lightning bolt and thunder that should be sounding over and over in our spirits. 
Think about it! 
God is gracious, longsuffering, and merciful, but our complacency is dangerous. America must repent. If not, a storm of our own sinful making is on the horizon. And when God does arise in His powerful might and judgment, it will be too late. 
Even the cows and the dogs understand that truth.
Please Note: We moderate all reader comments, usually within 24 hours of posting (longer on weekends). Please limit your comment to 300 words or less and ensure it addresses the content. Comments that contain a link (URL), an inordinate number of words in ALL CAPS, rude remarks directed at the author or other readers, or profanity/vulgarity will not be approved.