Thursday, March 1, 2018 @ 1:16 PM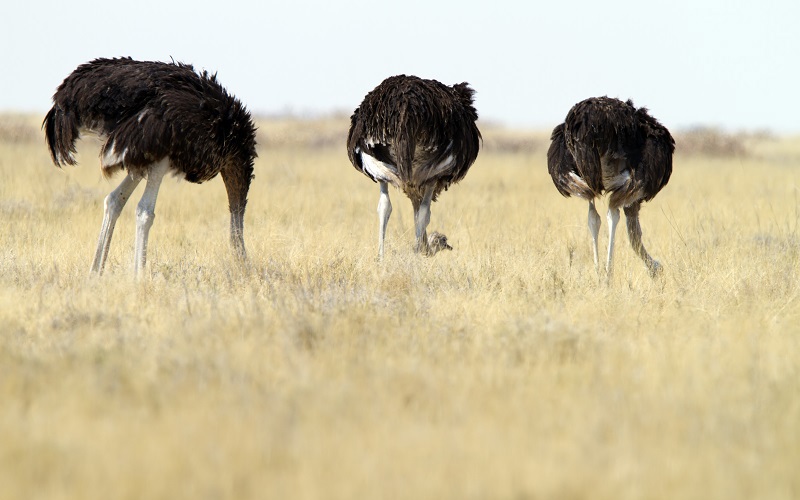 ATTENTION: Major social media outlets are finding ways to block the conservative/evangelical viewpoint. Click here for daily electronic delivery of The Stand's Daily Digest - the day's top blogs from AFA.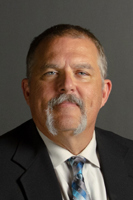 Dr. Ray Rooney, Jr.
Digital Media Editor
MORE
My brothers, if anyone among you wanders from the truth and someone brings him back, let him know that whoever brings back a sinner from his wandering will save his soul from death and will cover a multitude of sins (James 5:19-20).
Then he said to his disciples, "The harvest is plentiful, but the laborers are few; therefore pray earnestly to the Lord of the harvest to send out laborers into his harvest (Matthew 9:38).
Christian ministry is hard work (if authenticity and integrity are kept central).
There are several things that are either assumed or implied by the passages above:
Truth is not subjective. It has tangibility and precision (you can't wander away from or be brought back to that which has no clear definition or boundary).
Outside the boundary of truth is nothing but sin and soul death.
There is an expectation that those outside the truth will be pursued in hopes of recovery.
The work is often thankless and always difficult which is why so few are doing it.
The work described by James and Jesus is hard work.  It's rather difficult to convince people outside the truth that they are living a lie, especially if they're having fun doing it.  To pursue someone who doesn't have any interest in or has rejected the truth takes a great deal of commitment, tenacity, and courage (you'll have to say things that may be painful for them to hear).
Generally speaking, leaders of the church in America have themselves wandered from the truth and become part and parcel with those who must be pursued in hopes of covering a multitude of sins.  Put another way, the religious leadership situation today is not very different from the situation Jesus and the apostles had to deal with.  They think they know better than God how to be religious.  Before going any further, watch the nine-minute video below from a Billy Graham crusade back in 1957. It's extremely relevant to what this blog is trying to point out.
Did you catch the following phrases in the video…?
repent of your sins
repenting of sin
If you are willing to renounce and confess and acknowledge that you've sinned against God…
turn from your sins…
take His unpopularity
change the direction of your life
"I want forgiveness of the past…"
When religious leaders guide their pastors and preachers with instructions to make people feel warm and welcome in their current spiritual state, that is, without dealing with their inherent and ongoing sin(s), they have wandered from the truth that God is holy and no one will ever be accepted by Him or see Him without a change of heart resulting from repentance.
As I watch and read the secular news I see stories almost daily about people being "triggered" by a speaker they don't like or a child who eats a pop tart into an "L" shape vaguely looking like a gun or someone who hyperventilates because their next door neighbor put up an American flag or a Nativity scene at Christmas.  We call them "snowflakes." I suppose the term came into being because a single snowflake melts quickly in the heat of direct sunlight.
Churches are fast becoming bastions of snowflakes.  People who don't want to hear of sin, confession of sin, repentance, wicked hearts and especially hell.  Never will I forget the elderly gentleman who approached me after church one Sunday to inform me he would be leaving the church.  "Why?" I asked.  "Because I come to church expecting to be made to feel better about myself."  I was in the middle of a sermon series on original sin.  Conviction is always humbling and often humiliating. 
Much of Christian leadership today is intentionally aiming at leaving behind anything that makes parishioners or prospective church members feel uncomfortable.  From the type of seating to the type of preaching, many denominations and churches believe their calling is to affirm people without regard or reference to sin and its consequences.  It's easier than bringing up sin and repentance. 
One religious leader sent out a video to all his pastors and said, "What used to work does not work today."  I listened to the entirety of his video so as not to take his comment out of context.  The best I can ascertain is that he meant that confronting sin head-on doesn't work anymore.  When people (culture) change their minds about what constitutes sin we should just roll with it and stop trying to convince them that was used to be sin still is.
But do you remember what James said (first quote at the top of this blog)?  He spoke of those who wander from the truth who are subsequently pursued and brought back to the truth.  Disciples aren't supposed to empower people in their wandering.  We're supposed to bring them back.  And regardless of what any self-righteous religious leader may say, the way to bring them back continues to be confronting sin head-on.  It still works today!
The Parkland, Florida school shooting is still fresh on everyone's mind.  At this point, a lot of attention has come to some of the first responders who could hear gunfire but chose (were ordered?) to take up defensive positions.  People were dying as shots were being fired.  If that is true (people who had sworn to protect and defend law-abiding citizens hid behind their cars) then a tragic dereliction of duty took place and they should be called to account.
What about today's spiritual leaders who look away from where the spiritual battle is raging choosing instead to focus their attention elsewhere.  I submit that they too are derelict in their duty to a holy God and wayward souls.  It is so easy to perform a sleight-of-hand misdirection and declare that we should all be focused on making disciples.  That implies that those who are taking their job of rescuing the perishing are somehow misguided by addressing the sin that is pulling so many people down and away from God. 
Noble though it may sound to focus on making disciples at the expense of addressing sin, it is really just an excuse for not having either the sense or the courage to confront evil.  After all, Christ Himself said of His faithful church that "the gates of hell shall not prevail against it" (Matthew 16:18).  The imagery suggests an assault on the realm of evil (gates aren't offensive weapons). 
When spiritual leaders tell us to get used to sin because the culture has changed and just focus on making disciples they are woefully misled.  Christ said He came "to proclaim liberty to the captives…" (Luke 4:18).  Disciple making takes place behind enemy lines.  It takes place when wickedness is exposed.  Jesus confronted the man possessed with a legion of demons. 
Most of our first responders do not hesitate to run towards the fire, the gunshots, the mayhem.  They do it knowing full well that they are putting themselves in harm's way.  It's beyond time for Christian leadership in America to stop hiding behind their pulpits and stained glass windows and start running to and confronting the evil that imprisoning and devouring so many people that God created to enjoy eternal life and peace with Him.  We are called to set the captives free, not help them learn to accept their accommodations in hell.
There are some deputies in Florida that need to find another job.  And there are some religious leaders across America that need to do likewise.
Please Note: We moderate all reader comments, usually within 24 hours of posting (longer on weekends). Please limit your comment to 300 words or less and ensure it addresses the content. Comments that contain a link (URL), an inordinate number of words in ALL CAPS, rude remarks directed at the author or other readers, or profanity/vulgarity will not be approved.