Friday, April 6, 2018 @ 12:39 PM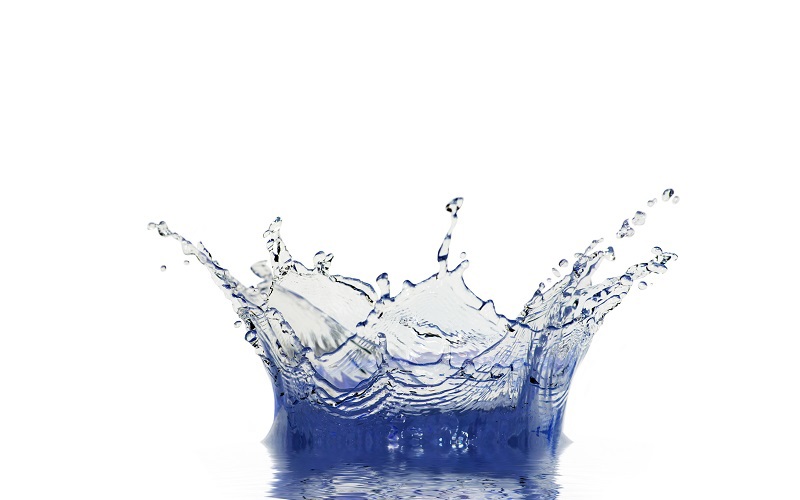 ATTENTION: Major social media outlets are finding ways to block the conservative/evangelical viewpoint. Click here for daily electronic delivery of The Stand's Daily Digest - the day's top blogs from AFA.
Stacy Singh
Writer - AFA Journal
MORE
"Every once in a while, you will hear a statement made that will stay with you for years, perhaps the rest of your life."  
I recently watched a sermon by Dr. Allen Ross, of Beeson Divinity School, where he shared just such a statement, adapted from a sermon by A.W. Criswell at First Baptist Dallas: 
"'If the Holy Spirit were taken out of the world today, 95% of all Christianity would continue undisturbed.'" 
"Now you can quibble with the numbers," Dr. Ross continued, "but the simple fact remains when you look around Christianity today, the evidence of the Holy Spirit is not always so obvious." 
He was right, and the shock factor of that statement has stayed with me, along with these questions: How can this be? What can be done about it? 
It is interesting how when God wants to work with you, one thought leads straight to another, and another, and another. Later that same day, I came across a reading in one of my daily devotions – a simple prayer: 
Lord our God, we come into your presence and kneel before your throne, asking you with all our hearts for your Spirit, so that our lives may be guided and ruled by you, the one God and Creator of all life. Let your Word come into our hearts. 
In accompaniment to that prayer, I turned to Revelation 22:17: "The Spirit and the bride say, 'Come!' And let the one who hears say, 'Come!' Let the one who is thirsty come; and let the one who wishes take the free gift of the water of life." 
So, if the church and the Spirit say, "Come," and if it is a freely given gift that any of us may take and receive, what is the problem? Why do we witness less of the Holy Spirit and more empty religion in the world today?  
It is not that the Holy Spirit is secondary or optional. It is not that we do not want it, need it, or desire it. In fact, we are told that the activity of the Holy Spirit is mandatory and the earmark whereby our Christian faith and connection to God is authenticated. 
"This is how we know that we live in him and he in us: He has given us of his Spirit." (1 John 4:13) 
The Holy Spirit is the testimony of Christ's work in us. The Spirit is the very life of our faith. We can ask for it, and the response we hear is, "Come." So where do we find the Spirit?  
Perhaps, the answer is simple and we have overcomplicated it. Or distracted or derailed ourselves onto a futile path. We often speak of being influenced by the Holy Spirit in another person, or of feeling the presence of the Spirit somewhere. We believe that seeking out such people and experiences will help us obtain it. But the Spirit does not come from another person or a certain place or experience. As Dr. Ross would say in his sermon, the Holy Spirit comes only from Christ, not from other believers. We must receive Christ – alone. Then, we shall be able to know and have the Spirit and His work in our lives.  
The Holy Spirit surely does work through the lives of believers – and His influence can be felt and known by ourselves and others in that way. But His work is to transform us to be like Christ. We will not see or know more of the Holy Spirit unless we know Christ in equal measure. We can be religious and passionate and devoted, but we will not be Spirit-filled unless we are also Christ-filled. 
Now that Easter is over, the season we are entering is what is known in the Christian liturgical calendar as the season of Pentecost or Eastertide – the fifty days after Easter Sunday that leads up to the Day of Pentecost (May 20 of this year). The Day of Pentecost commemorates the moment in the New Testament when, after Jesus' ascension, the disciples first received the Holy Spirit (Acts 2).  
But the holiday, like Passover and many other Christian traditions, dates back to a Jewish festival. In Jewish tradition, it was a season when the people prayed for the rain to come that would nourish their crops in the next growing season. God's people asked Him to give them a steady flow of living water so that life could continue and flourish. Eventually, Jesus stood on the temple steps and described Himself in symbolic words that they would have understood in connection to the waters of Pentecost: 
On the last day, the climax of the festival, Jesus stood and shouted to the crowds, 'Anyone who is thirsty may come to me! Anyone who believes in me may come and drink! For the Scriptures declare, "Rivers of living water will flow from his heart."' (When he said 'living water,' he was speaking of the Spirit, who would be given to everyone believing in him. But the Spirit had not yet been given, because Jesus had not yet entered into his glory)" (John 7:37-39). 
In the sermon, titled "Rivers of Living Water," Dr. Ross concludes with an answer for receiving more of the Holy Spirit in this way:  
"It may be time for us to take a step back and analyze our lives: Do we pray? Do we meditate in the Word? Do we yield to the Spirit's leadership? Do we walk in the Spirit? Do we keep minds focused on things eternal and not things on this earth? Maybe it's time for us to take a little look at ourselves; maybe it's time for some repentance and spiritual renewal." 
The Spirit does not rely on us or other Christians, or the state of the world to thrive in this world. He relies on Christ. We must have Christ for the Spirit to have us.
Please Note: We moderate all reader comments, usually within 24 hours of posting (longer on weekends). Please limit your comment to 300 words or less and ensure it addresses the content. Comments that contain a link (URL), an inordinate number of words in ALL CAPS, rude remarks directed at the author or other readers, or profanity/vulgarity will not be approved.