Friday, April 06, 2018 @ 04:06 PM
ATTENTION: Major social media outlets are finding ways to block the conservative/evangelical viewpoint. Click here for daily electronic delivery of The Stand's Daily Digest - the day's top blogs from AFA.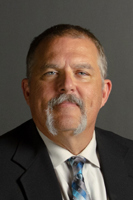 Dr. Ray Rooney, Jr.
Digital Media Editor
MORE
How is it possible that we can celebrate the resurrection of Jesus Christ (annually) but simultaneously lament our waning influence on the world in general and culture in particular?  It would seem that somewhere along the line the definition of victory in Jesus morphed from a cross and an empty tomb to a dollar sign and a recliner.  Have we forgotten that the victory of the empty tomb did not even slightly slow down Israel's date with destruction?
Maybe we need to be reminded that the earliest Christians were all Jews who loved both their Savior and their nation.  They didn't know it but the clock was ticking after the crucifixion and resurrection of Jesus.  Their Savior would live forever but their nation had less than four decades of life to go. 
Religiously and politically, things didn't start heading in a more favorable direction for the apostles and their converts following the Great Commission and Ascension of Christ.  The Jewish Sanhedrin grew more and more hostile to followers of Jesus ultimately resorting to a young Pharisee named Saul of Tarsus to root out, expose, and dramatically condemn Christians (Acts 8:1-3; 26:9-11). 
Things didn't get any better for the Jews in general and Christians in particular from the seat of power in Rome either.  Augustus was followed by Tiberius, Caligula, Claudius, and Nero all of whom began to tighten the screws on those living in the Holy Land (Jew and Christian).  The unrest in Israel came to a head when the Jews attacked the Roman fortress at Masada in 66 A.D. and actually won.  That act ultimately spelled doom for Israel as Vespasian sent his son Titus to deal with the Jews.  Following a siege of Jerusalem that lasted two years, Titus finally entered the city crucifying all who tried to escape, destroying the temple, and tearing down all but one of the city's walls.  Israel (as a nation) ceased to exist for nineteen centuries.
And yet the early church thrived.  Life was hard.  The future was bleak.  The reward for faithfulness was often prison or worse.  Yet whenever a Christian voice of woe and sorrow was lifted up the response would be something like, "In your struggle against sin you have not yet resisted to the point of shedding your blood" (Hebrews 12:4).  Stop whining.  You haven't even bled for Christ yet.  Wow. 
What is it that drives many of our religious and spiritual leaders today?  Parsonages, promotions, and pensions.  We seem to be more concerned about how unrepentant sinners perceive us than a holy and just God who entrusted us to proclaim freedom for the captives through the resurrected Christ!  Success has come to be defined in terms of acreage, salaries, and acceptance.  This, despite being told by none other than Christ that "there is joy before the angels of God over one sinner who repents" (Luke 15:10). There is more joy in heaven over a single sinner who has been guided away from his/her sin and into a relationship with Jesus Christ than when a new three million dollar worship center is dedicated to God.  One insignificant repentant sinner takes precedence in heaven over an entire church's successful decade-long capital campaign.  Some refuse to believe that.
When our personal comfort becomes more important than making a sinner uncomfortable we have forsaken the power of Christ's resurrection.  Not one verse in the Bible intimates that victory over sin is inconsequential or relative.  Gaining victory over sin was a long time coming (Genesis 3:15), unfair to Jesus (2 Corinthians 5:21), and devastating to the Godhead (Matthew 27:46).  But victory over sin was indeed accomplished.  Victory is at long last ruling over sin (Genesis 3:7).  Because of Christ's death and resurrection, Paul thundered,
Let not sin therefore reign in your mortal body, to make you obey its passions…but present yourselves to God as those who have been brought from death to life…[f]or sin will have no dominion over you, since you are not under law but under grace (Romans 6:12-14).
Resurrection victory over sin is not measured by anything other than one sinner's repentant heart. One lost coin found.  One wayward lamb recovered.  One prodigal son who sees the light and goes home.  That is victory in Jesus.  Not whether or not we are lauded by society, embraced by culture, or congratulated for our tolerance and acceptance of sin. 
And so we become "strong in the Lord and in the strength of his might" when we "[p]ut on the whole armor of God, that [we] may be able to stand against the schemes of the devil" (Ephesians 6:10-11).  We refuse to take "part in the unfruitful works of darkness, but instead expose them" (Ephesians 5:11).  Because one sinner needs us to buck the system, face off against the evil that has gained acceptance in society, and openly reject Satan's definition of love and acceptance. 
We tell those entangled in sexual sin (from homosexuality to adultery) that the resurrection of Jesus Christ broke the power of that sin that is consuming their lives.  We tell them of freedom from that sin, not how to embrace it.  And we're not very popular for rejecting cultural trends and so things aren't easing up.  It doesn't mean failure though, because of that one sinner who found deliverance from sexual sin through Jesus.
We tell those who believe terminating a pregnancy is a right and can even be profitable that it is in truth a horrifying crime, a murder.  It matters not that the Supreme Court said its ok.  It doesn't matter if half the country is pro-abortion.  One mother who hears God's call and allows her child to be born is a victory for life.  The future may very well include legalized infanticide and euthanasia.  Victory in Jesus is that one life saved, that one repentant soul. 
Personally, I believe the tide is beginning to turn.  People are beginning to see through the homosexual agenda as religious liberties are trampled upon just because someone doesn't want to be involved in a gay wedding.  Planned Parenthood has been exposed as engaging in trafficking aborted babies' organs for money…and culture is inching closer and closer to putting pressure on the Supreme Court to rescind its horrific Roe v. Wade decision from decades ago. 
But even if socialism were to become entrenched in America, and even if sexual sin becomes the standard of disobedient Christian denominations, and even if hatred for all things biblical becomes codified in our laws…the power of Jesus Christ's resurrection can and will set repentant sinners free.  No Jewish high priest could stop it.  No Roman emperor could control it. The only thing that can stop the empty tomb from delivering sinners from their sins is if Christians think it better serves God to proclaim acceptance of sin instead of victory over it.
Therefore, my beloved brothers, be steadfast, immovable, always abounding in the work of the Lord, knowing that in the Lord your labor is not in vain (1 Corinthians 15:58).
Please Note: We moderate all reader comments, usually within 24 hours of posting (longer on weekends). Please limit your comment to 300 words or less and ensure it addresses the content. Comments that contain a link (URL), an inordinate number of words in ALL CAPS, rude remarks directed at the author or other readers, or profanity/vulgarity will not be approved.