Monday, April 23, 2018 @ 08:23 AM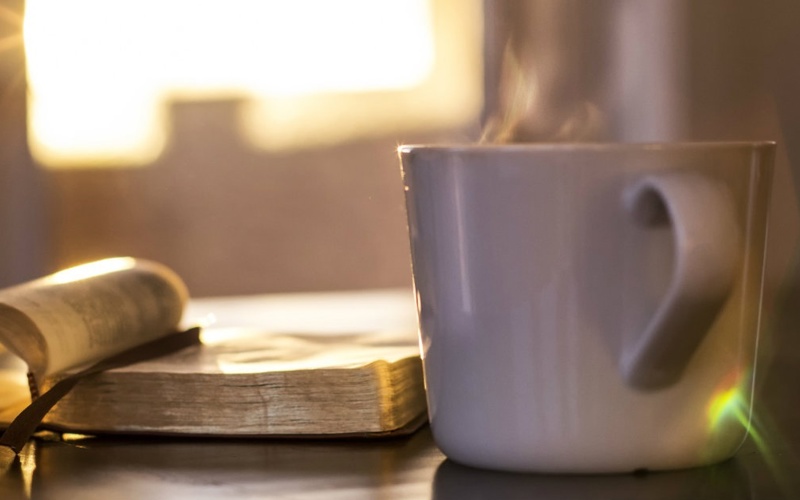 ATTENTION: Major social media outlets are finding ways to block the conservative/evangelical viewpoint. Click here for daily electronic delivery of The Stand's Daily Digest - the day's top blogs from AFA.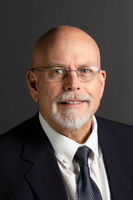 Rob Gardner
Retired AFA Staff Member
MORE
MONDAY 
In Whom Do We Put Our Trust? 
O my people, trust in him at all times. Pour out your heart to him, for God is our refuge (Psalms 62:8 NLT). 
A lot of us trust in our own abilities. There is also a good chance that we might trust in another person, friend or advisor. We are quick to trust in things (people) of this world. Folks, this is false trust. Trusting only in man leaves us open to disappointment and often leads to failure. 
I'm not saying that we are not to trust others, but what I'm alluding to is that if we solely trust in anything of this world, we are opening ourselves up for heartbreak and failure. 
By placing our total trust in God, we can rely on Him to direct our path. We can ask His guidance on whom we can place our trust and who not to. A wise move is to always counsel with God before every earthly endeavor or decision. God will never break our trust. He will never leave us or forsake His children. 
I pray for our nation as we have turned away from our motto: "In God We Trust." We have replaced it with, "In Government We Trust."  
Father God, we pray that all will trust in You, fully. We pray that we will counsel with You about every decision that we make. Lord God, we know that You love each of us more than we can ever understand. Lord, may You guide our path today and always. We ask these things in the mighty and matchless name of Jesus and pray in the power of the Holy Spirit. Amen. 
TUESDAY 
God's Provision 
Because of God's tender mercy, the morning light from heaven is about to break upon us (Luke 1:78 NLT). 
God shows up and shows out when we are in our greatest time of need. When we don't even ask for help, He is there, laying out a perfect plan. Then He amazes us with His mighty presence in the midst of our troubles. 
God is one step ahead of all our needs. Sometimes that "one step" is not as close as we would like, but His timing is perfect and His glory will shine through what we feel is a dimly-lit situation. 
Lord God, we praise You name. We love You and trust You to be ahead of us in all situations. You are God and we are Your children, so please lead us and give us peace and comfort, no matter the situation. Thank You Jesus, Amen. 
WEDNESDAY 
God Is Always Waiting for Us to Return

So he returned home to his father. And while he was still a long way off, his father saw him coming. Filled with love and compassion, he ran to his son, embraced him, and kissed him (Luke 15:20 NLT).

No matter what we've done, what sin we've committed, or how bad we've been, our heavenly Father opens His arms and welcomes us home. Please take the time to read and re-read these verses of God's Holy Word. I was a prodigal son and I can attest, God is waiting for your return.
Also, take note in this Scripture of the older brother. Might you be like him? Are you looking at your brothers and sisters as undeserving, just because you did everything right and they went astray? Are you being a "Pharisee"?
Please take the time to read, the parable of the lost son - Luke 15:11-32.
Thank You, God, for all that You have given us. We thank You for Your Son, Jesus Christ. It is through Him and by our faith, we might be saved. Praise God from Whom all blessings flow. Amen.
THURSDAY 
The Vine

Yes, I am the vine; you are the branches. Those who remain in me, and I in them, will produce much fruit. For apart from me you can do nothing  (John 15:5 NLT).

Jesus is (or should be) the center of our lives. Everything should begin and end with His counsel. We must weigh our choices in life by what Jesus taught. After all, Jesus is the beginning and the end of our faith. He is where our roots should be solidly grounded. Without His guidance, we will be lost.
Lord, we walk around searching for things to bring into our lives. We look for girlfriends/wives, boyfriends/husbands, cars, boats, houses, etc. We even try to self-medicate ourselves into feeling happy or content. Lord God help us to come to the heart knowledge that there is only one true path to contentment, happiness, peace, and fulfillment, which is having Jesus in our lives. Help us to grow down deep in His love, mercy, and grace. Help us to grow deeper into Your word. When we have a strong "root" system, we will have what we are looking for in life. Help us Lord God. We pray and praise Your mighty name today. Amen.
FRIDAY
Love, It's Not Always Easy 
Don't just pretend to love others. Really love them. Hate what is wrong. Hold tightly to what is good (Romans 12:9-10 NLT). 
Loving others is not always an easy thing to do. We hold misconceptions and harbor ill feelings, for some people. We are broken individuals and we must remember that they (others) are also. 
We must put ourselves in others' shoes and know that we are all alike in our failures. We must also remember that everyone is going through something in their lives. We are all fighting demons and life-issues. 
When your feet hit the floor each morning, take the step to love the people that you cross paths with that day. Put your prejudices behind you and live like a child of God. 
Thank You, Lord, for giving us the ability to walk in lock-step with You. Teach us, Lord, to love others as You love us. In the mighty name of Jesus, we pray. Amen. 
SATURDAY 
Jesus, Our Savior 
We are sure of this because Christ was raised from the dead, and he will never die again. Death no longer has any power over him. When he died, he died once to break the power of sin. But now that he lives, he lives for the glory of God. So you also should consider yourselves to be dead to the power of sin and alive to God through Christ Jesus (Romans 6:9-11 NLT). 
He lived, died and was resurrected. He now sits at the right hand of God Almighty and lives in the hearts of His followers. Thanks be to God that Jesus was sent to save us from ourselves. Lord God, let us not forget that He died because of our sins. He freely gave His life for each of us. Praise God from whom all blessings flow. 
Lord, we are so undeserving of your love, but You deem us worthy. Thank You, Lord. Thank You. Amen. 
SUNDAY 
All of Us Are Sinners 
When we were utterly helpless, Christ came at just the right time and died for us sinners. Now, most people would not be willing to die for an upright person, though someone might perhaps be willing to die for a person who is especially good. But God showed his great love for us by sending Christ to die for us while we were still sinners. And since we have been made right in God's sight by the blood of Christ, he will certainly save us from God's condemnation. For since our friendship with God was restored by the death of his Son while we were still his enemies, we will certainly be saved through the life of his Son. So now we can rejoice in our wonderful new relationship with God because our Lord Jesus Christ has made us friends of God (Romans 5:6-11 NLT). 
We cannot claim that we live without sin. We are all broken and all fall short of God's commandments. But we have a Savior. That is the Good News. 
Do you know the saving grace of Jesus Christ? If so, are you sharing the truth of Christ with others? Are you withholding telling someone about the Good News of Christ because you are afraid to confront them about their sinful lifestyle? Don't be. God has this under control. Just tell your story about what Jesus has done in your life, that is what God wants from us. Be a light for Him. 
Remember that we all sin. Our sin may be different than another person's sin, but sin is sin. It separates us from God who loves all of us and wants to have a relationship with all of His children. God gives each of us the free will to make that decision. So we can choose Jesus or sin, we can't live with Jesus in our hearts and continue to live in unrepentant sin. Christ and sin cannot co-exist. Yes, those in Christ will sin from time to time but when it happens, a Christian should feel conviction and fall to their knees in repentance. We must go and do our best to sin no more (read - John 8:1-11). Jesus doesn't save us so that we can continue to sin. He saves us from sin. 
Love the sinner but hate the sin that separates us from our God. Jesus Christ has victory over sin. He wins, thus we are also victors, not because of what we have done but what Jesus did for us. 
Lord God, we claim Your victory over sin. We claim You mighty rule over Satan and his demons. Let us be bold to tell the world that we are victors, not because of anything that we have done, but because of what You have done. We praise You, Lord. Amen.
Please Note: We moderate all reader comments, usually within 24 hours of posting (longer on weekends). Please limit your comment to 300 words or less and ensure it addresses the content. Comments that contain a link (URL), an inordinate number of words in ALL CAPS, rude remarks directed at the author or other readers, or profanity/vulgarity will not be approved.