Wednesday, May 2, 2018 @ 1:40 PM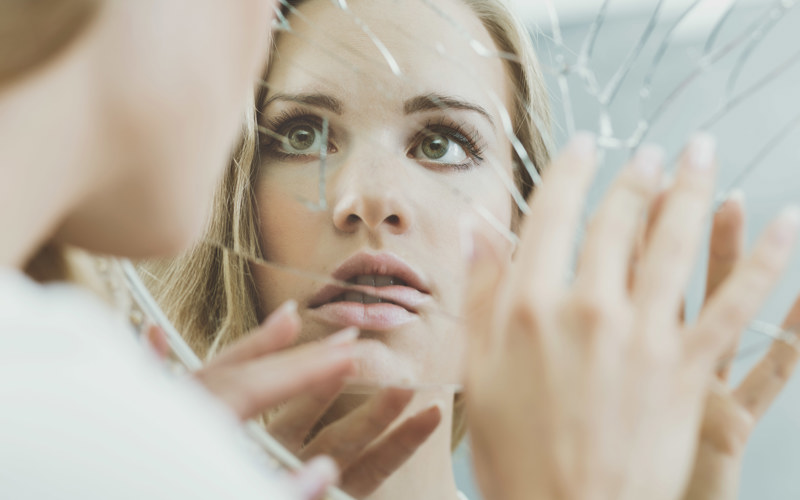 ATTENTION: Major social media outlets are finding ways to block the conservative/evangelical viewpoint. Click here for daily electronic delivery of The Stand's Daily Digest - the day's top blogs from AFA.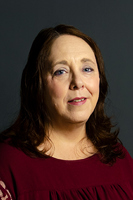 Joy Lucius
The Stand Writer
MORE
I read recently that the average man looks in the mirror around 25 times a day, while the average woman checks her image in the mirror twice that amount or more. But surprisingly, scientists say that the average person (no matter how mirror-conscious) has such a skewed self-image that an exact duplicate walking toward him/her in a hallway would be unrecognizable. 
What? We do not even recognize our own face, our own body? How can that be? So … do people view themselves less or more attractive than in reality? Which is it? 
Makes me wish I had an identical twin. At least I could know exactly what I looked like then! Or … would I still look in the mirror with a supercritical nature or gaze with a proud and haughty assurance? 
Supercritical or proud and haughty? Both of those attitudes remind me of the comments people left recently on a viral Facebook post picturing a group of high school kids taking the time to pray before their prom night dinner. With the group of teens all dressed up in their prom finery and holding hands around the table as they bowed their heads, a proud momma commented on how impressive that moment was to her. 
The teen's mother sent her pic to an Oakland, California, journalist, who in turn posted it and commented positively as well on his own FB page. You would have thought a real-life zombie apocalypse had taken place. 
People went nuts over the pic, declaring that it was haughty and presumptuous of Christians (namely this mom and the journalist) to assume that one single prayer proved those students were "good kids." Critics also complained that public prayer is merely just a means of showing the rest of the world how superior Christians think they are while shoving their beliefs down the throats of others. 
And all the while, it was just a group of kids who had enough manners and respect to take the time to acknowledge God during one of the most important milestones of their high school years. I doubt seriously that they ever dreamed it was an act that would be judged by an entire world of online viewers. 
I wonder when those teens look at that picture now how they view themselves and that simple prayer of grace in the light of all those nasty, hateful comments. Can they even recognize that one moment in time for what it was meant to be? And yes, I even wonder if the picture has become a mirror of their souls. Has it caused them to examine the motives behind their actions? 
Will that one simple picture cause them to be more intentional with their public prayers, or has it caused them to reconsider every time they bow their heads for grace? I personally hope this experience has helped all of those teenagers recognize who they are in Christ. 
For the truth is, only God sees them (and us, for that matter) as we really are. He knows what they did or did not intend when that picture was snapped. Whether it was a thoughtful or thoughtless moment, He saw their motives, their intentions, their hopes, their dreams, and even their shortcomings and sins. 
And yes, He knows each of us inside and out too, our comings and goings, our strengths and our weaknesses. He knows the beauty of our best intentions and the wickedness of our hidden thoughts. And most amazing of all, He loves us in spite of our true selves. 
The Bible says that is because God views us in the light of Christ. In others words, as Christians, we take on the very likeness of our Savior. When we confess our sins and ask Jesus to be our Lord and Master, then we are literally covered (ugly sins and all) in the spotless blood of Jesus, the precious blood He shed for us on Calvary. 
Wow! Talk about a skewed identity. We are sinless, spotless, blameless, and perfect in the eyes of God, simply because of our perfect, precious Savior. To make it plain, God's mirror only reflects His perfect Son Jesus when He gazes upon His children – not our true image or identity. Now, that's an amazing mirror. And how about that! I do have a twin after all; His name is Jesus. 
So tomorrow, when you check your reflection in the mirror 20, 30, or even 50 times, remember that what you see is not what God sees! 
He sees you as more than a conqueror, an overcomer of every obstacle placed before you. He sees you as an eagle, soaring high in the hope of the Lord. He sees you as powerful, loving, and in possession of a sound mind. He envisions you as strong and mighty, protected by His full armor. You are the apple of His eye. He would leave the ninety and the nine to rescue you. He sees a child – His beloved child – the one whom He ultimately plans to welcome home to an eternity in Heaven.       
He definitely recognizes your face in the mirror. He sees you; He knows you, and yes, He loves you. You are His! In fact, you look just like Him. 
"So God created man in his own image, in the image of God created he him; male and female created he them" (Genesis 1:27). 
"For now we see through a glass, darkly; but then face to face: now I know in part; but then shall I know even as also I am known" (1 Corinthians 13:12). 
"And we all, who with unveiled faces contemplate the Lord's glory, are being transformed into his image with ever-increasing glory, which comes from the Lord, who is the Spirit" (2 Corinthians 3:18). 
"Anyone who listens to the word but does not do what it says is like someone who looks at his face in a mirror and, after looking at himself, goes away and immediately forgets what he looks like" (James 1:23-24).
Please Note: We moderate all reader comments, usually within 24 hours of posting (longer on weekends). Please limit your comment to 300 words or less and ensure it addresses the content. Comments that contain a link (URL), an inordinate number of words in ALL CAPS, rude remarks directed at the author or other readers, or profanity/vulgarity will not be approved.