Tuesday, May 15, 2018 @ 1:07 PM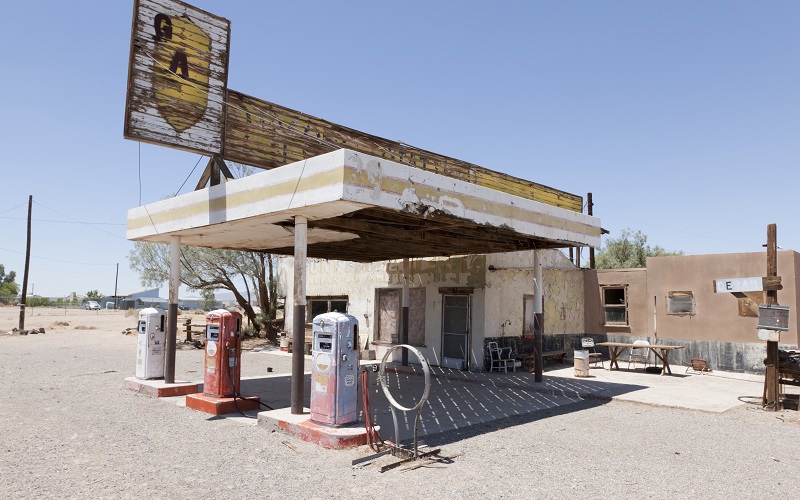 ATTENTION: Major social media outlets are finding ways to block the conservative/evangelical viewpoint. Click here for daily electronic delivery of The Stand's Daily Digest - the day's top blogs from AFA.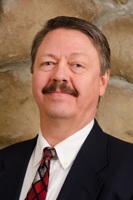 Mark Oss
Audio Producer
MORE
During my childhood, people were much more trusting.  In fact, in the summer of 1977, my parents were so trusting they let one of my brothers and me join six other kids and two adult leaders travel from Santa Maria, California, to Kansas City, Kansas for a Lutheran youth convention.  In a camper.  That's right eight teenagers and two adults together for 1700 miles (each way) in a Winnebago camper.
Despite the extreme togetherness, we were a well-behaved group.  Not one of the youth had a gun.  Nobody carried a switchblade.  No one brought or suggested drugs.  We didn't even throw things in the camper.  We were such good kids that the only things we tossed around were bad jokes!
I was 14 at the time, a year older than my brother. Since all of us were in that age range you would think such a trip would have left us with a lifetime of valuable memories.  I do have memories, but I'm not sure how valuable they are.  For example, I remember Jesse Jackson Senior's iconic "I am somebody" call and response speech during the convention.  That was a high point, I guess.
And, since I was 14 at the time, I remember the girls!  I remember that almost every pretty Lutheran girl I met said she was from Iowa.  Up until then, I had heard the only good things to come from Iowa were pigs and corn!
But my most lasting memory of the trip didn't happen at the convention.  It happened on the way there. Our route took us through the Texas panhandle. As I check the map today, the incident in question probably happened in Amarillo.  We made a quick stop for fuel, snacks, and a bathroom break, not necessarily in that order.  The tiny gas station where we stopped had an old-looking white exterior with peeling paint and yellow in the joints and corners.  I don't recall seeing any brand name like Shell, Exxon or Sinclair.  My dad usually stopped at a Philipps 66.  I don't think he would have picked this particular run down looking gas station but my folks had entrusted us to these adult leaders, so I didn't worry.  Our driver must have picked that gas station because it had plenty of open pumps and no traffic.  Since I didn't have money for snacks, I just made use of the bathroom.  As I recall, I wasn't even in there a long time.  But when I came out, the camper and everyone I knew was gone!
I had that strange sinking feeling and thought, "Oh, no! I've been left behind!  Noooo!  Is this really happening?  It's gotta be a joke, right?  They must be hiding just around back of the station."  But it was no joke.  I was almost all alone in a strange gas station, probably a thousand miles from my home, my parents and 3 of my 4 brothers.
I'm sure my panic would have been much worse if it wasn't for the attitude of the old gas station attendant.  To tell the truth, I hadn't even noticed him before that moment.  But since he was the only other person in the building, I took notice now.   He was a short, skinny man, maybe 75 years old. He wore ragged coveralls and a greasy ball cap that struggled with his curly gray hair.  He didn't stand up from his gray metal stool.  He didn't even turn his head to look at me.  I think his mouth was full when he said, "They lef' ya, huh?" as if that sort of thing happened there all the time! 
"Yeah, I guess so," I said.  "Uh…what do you think we should do?"  I was at his mercy.  I had no car.  No license.  No money!  I certainly couldn't phone a friend since cell phones didn't exist back then. 
"Why'ont ya git comfterble?" he suggested.  "Set on 'at bucket yonder and wait.  They'll pro'ly be back." 
He wasn't very reassuring, but I guess that was a decent suggestion.  And his lack of anxiety had a strange calming effect on me.  As I tried to get comfortable on the overturned five-gallon bucket, I noticed there was no radio or television.  So I watched the only show in town; the old man as he ate bananas and swatted flies.
Peel.
Bite.
Thwap!
It's funny, the things you notice when you're almost all alone and things are quiet.  I noticed the fly swatter looked as old as the man himself – just a frayed square of black screen on a piece of coat hanger wire.  I noticed how he set it down to use both hands on his banana and quickly picked it back up when another fly got in range.  And I noticed he swung in a sort of slow motion.  He used almost no force.  He just let his arm fall, really.
Peel.
Bite.
Thwap!
I noticed his bananas even looked old.  They were speckled with brown spots. He seemed to have a lunch bag full of them, and he enjoyed them thoroughly.  He slowly ate and swatted flies in slow motion.
Peel.
Bite.
Thwap!
I guess that must be how he passed the lonely hours.  And he probably had plenty to pass.  No other customers came the whole time I was there.  Apparently, the guy was a man of few words.  We didn't talk about sports.  We didn't talk about the weather.  We didn't talk about Jesus or anything else.  There was no conversation at all!  He just kept savoring his bananas and occasionally lowered the boom on a fly.
I'd really like to say that as I waited, I was thinking about the Scripture where Jesus talks about the rapture.  How does it go?  "Two will be in a bed.  One will be taken and the other one left.  Two will be grinding at a mill.  One will be taken and the other left.  One will be in a bathroom, and when he comes out he'll find he's been left…"  Something like that.  But no.  That's not what I was thinking about.  I was just wondering if the camper would ever come back, and I was watching the old man eating bananas and swatting flies.
Peel.
Bite.
Thwap!
You would think the adult leaders would have quickly realized the camper was light by one kid.  In fact, you would think they would have counted heads before they even hit the road.  My folks were certainly going to hear about this when I got home!  But, then again, I guess the camper was full, even without me.
So I waited with ole Slappy Pappy for what seemed like forever.  It felt like at least an hour, but I suppose it could have been just 15 or 20 minutes.  No, I'm sure it was an hour.  The old man didn't have a clock either.  Finally, I saw the camper coming back for me.  Let me tell you, a plain, midsized Winnebago had never looked so good!  I thanked the old man as I climbed aboard.  He absently waved his banana at me without taking his eye off his next target.
Peel.
Bite.
Thwap!
I suppose that old man is dead and gone now.  I wonder if I'll ever see him again.  Fortunately for me, I was only left behind at a gas station.  Jesus was talking about those who will be left behind on Earth when His followers are taken home to Heaven.  I've since had time to look that passage up.  It's in Luke chapter 17.  And sadly, the people left behind then won't have a calm, banana-loving, fly-swatting old man to keep them company.
Please Note: We moderate all reader comments, usually within 24 hours of posting (longer on weekends). Please limit your comment to 300 words or less and ensure it addresses the content. Comments that contain a link (URL), an inordinate number of words in ALL CAPS, rude remarks directed at the author or other readers, or profanity/vulgarity will not be approved.