Monday, May 14, 2018 @ 8:18 AM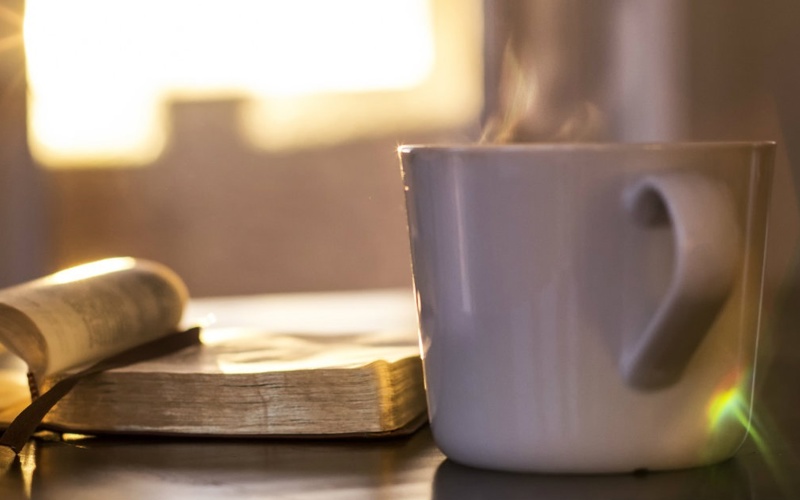 ATTENTION: Major social media outlets are finding ways to block the conservative/evangelical viewpoint. Click here for daily electronic delivery of The Stand's Daily Digest - the day's top blogs from AFA.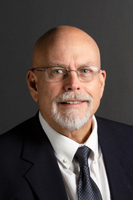 Rob Gardner
Retired AFA Staff Member
MORE
Monday 
Washed by the Blood 
So we have stopped evaluating others from a human point of view. At one time we thought of Christ merely from a human point of view. How differently we know him now! This means that anyone who belongs to Christ has become a new person. The old life is gone; a new life has begun! And all of this is a gift from God, who brought us back to himself through Christ. And God has given us this task of reconciling people to him (2 Corinthians 5:16-18 NLT). 
We are changed when our heart changes. What we once were, is not who we are now. This change is not by anything we have done or could do, but by the power of God through His Son, Jesus Christ. Jesus took our sins to the cross and sacrificed them there. Thanks be to God. 
Sin is the root cause of our destruction, as a nation and as people. Sin is ultimately what crucified Jesus. 
Isn't it time to put your sin on the cross and start living the life God designed you to live? Stop living like hell and start living for Jesus Christ. It's your decision. I pray that you make the choice for a better way of life with Him. Life change is available by the power of Jesus. 
Do you want real change in your earthly life? Are you tired? Are you weary? Real change is available. Isn't it time to open your heart to Jesus? Jesus changes our life, but He also opens the narrow gate into heaven for eternal life. 
I praise You, God! The old man in me is gone and I've been washed new by the amazing blood of Jesus Christ. I was stained and now I'm washed clean, washed whiter than snow. 
Lord God, thank You for giving us a way to a better life, now and for eternity. In the name of our Savior, we pray. Amen. 
Tuesday 
Comfort in Times of Tragedy 
All praise to God, the Father of our Lord Jesus Christ. God is our merciful Father and the source of all comfort. He comforts us in all our troubles so that we can comfort others. When they are troubled, we will be able to give them the same comfort God has given us (2 Corinthians 1:3-4 NLT). 
We should continually be reminded of how blessed we are to have a God that loves us and will hold us up during our times of loss, trouble, and tragedy. He is there for us. He never leaves us. He will never abandon us. He is our Comforter. He is our Savior. Jesus Christ is our Lord and King. Trust in Him and let Him have control, get out of His way and Let God be God. 
In the past few years, after the loss of several dear, lifelong friends, I'm reminded of how much God loved them and loves their families. I have seen that love play out at hospitals, funeral homes and at memorials. I have seen, first hand, how Christ administers His comfort through us. 
God can and will use each of us during these times to comfort others. By reflecting on how God has comforted us, during similar times, we can see that God has called all of us into this ministry. We are the hands and feet of Jesus. We must never forget that we should go and comfort someone that needs a hug, a kind word or just being there and standing with them in their struggle. 
Thank You, Lord God, for using us as Your comforters. Amen. 
Wednesday 
In Need of a Savior

This High Priest of ours understands our weaknesses, for he faced all of the same testings we do, yet he did not sin. So let us come boldly to the throne of our gracious God. There we will receive his mercy, and we will find grace to help us when we need it most (Hebrews 4:15-16 NLT).

I'm so thankful that we have a "Dumpster Diving" Savior! He came to earth and left His throne to save us from ourselves. Without His love, mercy, and grace, we would be doomed to an eternity of separation from God, in other words, hell. But because of His kindness, we are saved through our faith in Jesus Christ. We can now approach the throne of God with confidence, not because of what we have done but because of what Jesus has done.
Father God, help us to understand that we are not capable, but You are totally capable to make all things possible. We praise You, Lord. Forgive us of our sins as we forgive those that sin against us. In Jesus' name, Amen. 
Thursday 
Called by God

The Lord gave me this message:
"I knew you before I formed you in your mother's womb.
Before you were born I set you apart
and appointed you as my prophet to the nations."
"O Sovereign Lord," I said, "I can't speak for you! I'm too young!"
The Lord replied, "Don't say, 'I'm too young,' for you must go wherever I send you and say whatever I tell you. And don't be afraid of the people, for I will be with you and will protect you. I, the Lord, have spoken!" Then the Lord reached out and touched my mouth and said, "Look, I have put my words in your mouth! (Jeremiah 1:4-9 (NLT).

We are all called to work in God's kingdom. He has blessed us with abilities and talents that He will use in order to shine His Light into this lost and dying world. God doesn't have to use us, but He chooses to use us as servants to each other. We all have different "gifts" and by using our talents, we glorify God. Furthermore, when we band together and use our abilities along with the abilities of others, we even have a stronger witness for Christ. This is why the church is so important. It's through the relationships we create with other Christian brothers and sisters, that we become a louder voice and a larger presence for our heavenly Father.
So, when you are called to use your talents for God, remember what the prophet Jeremiah experienced. He thought he was too young to be used by God, but God set him straight on that, very quickly. Today's Scripture (Jeremiah 1:4-9) is a great reminder as to how God will use anyone if we let Him. God will provide all you need, so that you might be able, to complete your mission for His kingdom.
Thanks be to You, Lord God, for using Your willing children to take Your message of love, mercy, grace, and repentance to the world. Lord, let each of us be willing to say, "Lord, use me." In Jesus' mighty name, we pray. Amen. 
Friday
A Goal in Life 
May the Lord lead your hearts into a full understanding and expression of the love of God and the patient endurance that comes from Christ (2 Thessalonians 3:5 NLT). 
We are challenged to love others as Christ loves us. That, my friends, is a very high standard to meet. Without Christ, living in us, it is next to impossible. But with Christ in us, it is not only possible but a very obtainable goal. 
I challenge you today to come closer to Jesus and be His disciple, loving and ministering to a lost and dying world.
Thanks be to God for changing us from the inside out! 
Lord God, help us to be more like You today than we were yesterday. Amen.
Saturday 
Salvation for All 
All who declare that Jesus is the Son of God have God living in them, and they live in God (1 John 4:15 NLT). 
Dear Father, we pray for all of our friends, families, and acquaintances that they may come to know Jesus as their Savior. We believe and trust Your word, Father, that all who confess their sins and come into a personal relationship with Your Son, will be saved. Dear Lord, please change the hearts of the lost and bring them into Your kingdom. We pray this in the matchless name of Jesus. Amen. 
Sunday 
Getting Old 
And now, in my old age, don't set me aside.
Don't abandon me when my strength is failing (Psalm 71:9 NLT). 
With God's blessings, we are all going to get old. It's part of life. We are born, live, get older, then, with the grace of God in our lives, walk from this world into heaven. As we get older, we start seeing things that are more important than others. We start realizing that the older we get the closer we are to retirement homes, nursing homes or heaven. 
I'm not writing this to be a "downer" but to remind us how we tend to forget those who are living in the retirement homes, nursing homes and those who are growing closer to the end of their walk in this world. In many cases, the elderly have to give up all that they have in this world and enter a new phase of life. This can be totally life-shattering for them. We should consider, if it were us, how we would feel by giving up our homes, cars, pets, friends and all things that are familiar to the daily parts of our lives. As we ponder these things, we must know that the local facilities in your area are full of men and women who have given up their lifestyles and have moved into these homes. Many times it was a decision that they had to make so that they might be cared for. We must not forget them. They need to have conversations, friendships, build relationships and they just need someone to share life with them. They need visits. 
So today, remember that our local homes are full of needs. Are you willing to meet those needs and go visit? You don't have to take anything with you, just make yourself available. Go and I promise that you will be blessed by going. God has asked us to take care of our widows and orphans, we need to just GO. 
Call a nursing home today, ask to speak to the activity director and make arrangements to stop by and just visit. Sunday school groups, small groups, churches, each of you should reach out to meet this need. The relationships that you build will make memories for you and can make a difference in someone struggling with loneliness. 
May God use each of us to be His hands and feet. In Jesus' name, we pray. Amen.
Please Note: We moderate all reader comments, usually within 24 hours of posting (longer on weekends). Please limit your comment to 300 words or less and ensure it addresses the content. Comments that contain a link (URL), an inordinate number of words in ALL CAPS, rude remarks directed at the author or other readers, or profanity/vulgarity will not be approved.