Tuesday, May 29, 2018 @ 7:42 AM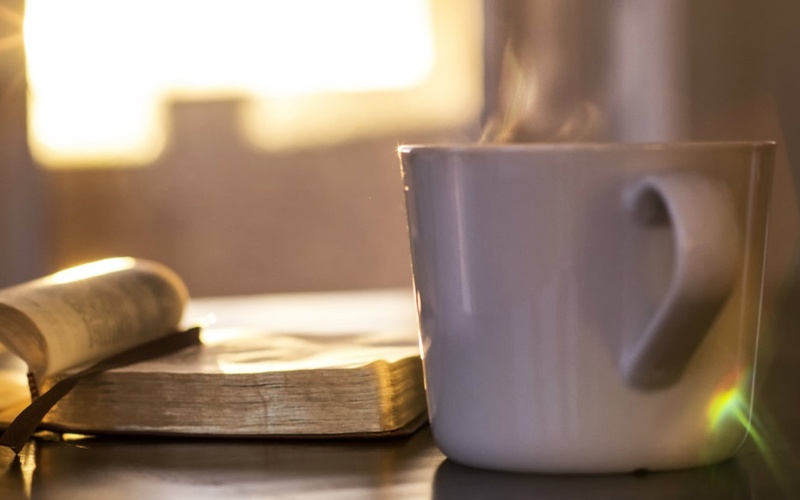 ATTENTION: Major social media outlets are finding ways to block the conservative/evangelical viewpoint. Click here for daily electronic delivery of The Stand's Daily Digest - the day's top blogs from AFA.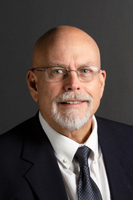 Rob Gardner
Retired AFA Staff Member
MORE
TUESDAY 
Salvation

For Jesus is the one referred to in the Scriptures, where it says, 'The stone that you builders rejected has now become the cornerstone.' There is salvation in no one else! God has given no other name under heaven by which we must be saved (Acts 4:11-12 NLT).
We cannot save ourselves - no matter how good we are. Only Jesus.
Father God, thank You for saving us from ourselves. Let us remember Your grace today and every day. Without our faith and Your grace, we would be doomed to eternal separation from You and everything good. We praise Your mighty name and give thanks praying in the mighty name of our Savior, Jesus Christ. Amen. 
WEDNESDAY 
God's Masterpiece

Once you were dead because of your disobedience and your many sins. You used to live in sin, just like the rest of the world, obeying the devil—the commander of the powers in the unseen world. He is the spirit at work in the hearts of those who refuse to obey God. All of us used to live that way, following the passionate desires and inclinations of our sinful nature. By our very nature we were subject to God's anger, just like everyone else. But God is so rich in mercy, and he loved us so much, that even though we were dead because of our sins, he gave us life when he raised Christ from the dead. (It is only by God's grace that you have been saved! For he raised us from the dead along with Christ and seated us with him in the heavenly realms because we are united with Christ Jesus. So God can point to us in all future ages as examples of the incredible wealth of his grace and kindness toward us, as shown in all he has done for us who are united with Christ Jesus. God saved you by his grace when you believed. And you can't take credit for this; it is a gift from God. Salvation is not a reward for the good things we have done, so none of us can boast about it. For we are God's masterpiece. He has created us anew in Christ Jesus, so we can do the good things he planned for us long ago (Ephesians 2:1-10 NLT).

Thank you, Lord, for saving a wretch like me. Yes, I was incredibly lost in my gluttonous lifestyle. I lusted after all the things that made my body feel good even though what I was pouring into my body was destroying it. My love for food, drink, spending money, that I didn't have on frivolous items, was the bane of my existence. I was trying to fill a hole in my heart that can only be filled by the One who died for me. Jesus Christ is the only One who can fill that hole we have in our hearts.
So, if you are living a life that is imploding and is self-destructive, isn't it time that you did as I did, accept Christ as your Savior? Today, repent of your sins and fill that big hole that you have in your heart, by filling it with Jesus! You will be made whole by the blood of Jesus Christ.
Thanks be to God for loving us so much that He laid down His life so that our sins would be washed away. We pray in the mighty name of Jesus and by the power of the Holy Spirit. Amen. 
THURSDAY 
We Are Backsliders By Nature

So we must listen very carefully to the truth we have heard, or we may drift away from it (Hebrews 2:1 NLT).

We must guard against sliding back into our old ways to disaster. Satan loves to see a man or woman fall back into his grasp.
Put on the armor of God and study His Word. Remain in Him and He will remain in you.
God's word is truth. Depend on it. Do not depend on man's opinions. Thanks be to God. He has provided the true and only path, Jesus Christ.
Father, pull us back into Your full grasp. We ask in the mighty name of Jesus, Amen. 
FRIDAY
Asking

You haven't done this before. Ask, using my name, and you will receive, and you will have abundant joy  (John 16:24 NLT).

Asking for God's blessing is only the first part; asking in His will is another and believing that He hears you and will answer is another vital part.
We have not because we ask not.
Dear Lord, Your will, nothing more; nothing less. Amen.
SATURDAY 
Living a Christ-Filled Life

Do everything without complaining and arguing, so that no one can criticize you. Live clean, innocent lives as children of God, shining like bright lights in a world full of crooked and perverse people. Hold firmly to the word of life; then, on the day of Christ's return, I will be proud that I did not run the race in vain and that my work was not useless. But I will rejoice even if I lose my life, pouring it out like a liquid offering to God, just like your faithful service is an offering to God. And I want all of you to share that joy. Yes, you should rejoice, and I will share your joy (Philippians 2:14-18 NLT).

The Apostle Paul is a great teacher. We can all take a lesson from his teachings in Philippians 2. After reading today's Scripture, I was convicted and had to ask myself some questions. You might also need to ask yourself these same questions.
1- Do I complain at what I'm asked to do?
2- Do I argue with people to avoid criticism?
3- Am I living a clean and innocent life?
4- Am I shinning a bright Light into this dark world?
5- Am I holding firmly to the truth that Jesus will come again?
6- Am I running the "race" that God gave me to run? Am I being faithful to run His path?
7- Will I be proud (not prideful) of how I shared Jesus with others?
8- Will I be able to rejoice that I lived a life of faithful service to God?
9- Will people see Christ's Joy through me and my life?
10- Am I rejoicing in my salvation which Christ so generously provided me?
Just a few questions for myself. Maybe for you too?
Father God, help us to answer "Yes" to the questions above. I know that I have failed in most every aspect of these inquires. Lord, we can't accomplish the race, set before us. without You leading our way. Help us to study Your Word and pray fervently about all things. Draw us nearer to You, Lord God. We have strayed and I pray that You will draw each of us back into Your fold. We ask and pray in the mighty name of our Savior, Jesus Christ. Amen. 
SUNDAY 
A Mist

Yet you do not know what tomorrow will bring. What is your life? For you are a mist that appears for a little time and then vanishes. Instead you ought to say, "If the Lord wills, we will live and do this or that" (James 4:14-15 ESV).

My friends, life is short. Our time to walk this earth is growing shorter each day. We should live the life, God has blessed us with, to it's fullest. We should praise God for each day we have here. We should share Jesus with all the people that we meet, not necessarily preaching but by being His light. We should be kind to all people, but speaking the truth when needed.
Everyday is a gift from God, live like it! Live like this is the last day that you will ever have on this earth. I had a friend that was battling terminal cancer and his favorite statement was "Get your smile on!" He is now with God, but I will always remember his great attitude and how he dealt with his terminal illness. I have another friend who shared in biker church one morning that she had never seen so many long faces in the congregation. She then added that we needed to wipe that frown off our faces because we are children of the most high God.
If we are to live life to it's fullest, we must live a life that glorifies our heavenly Father. We should glorify His name in all we do. Praise God!
It's all about Jesus. Get your smile on! Amen.
Please Note: We moderate all reader comments, usually within 24 hours of posting (longer on weekends). Please limit your comment to 300 words or less and ensure it addresses the content. Comments that contain a link (URL), an inordinate number of words in ALL CAPS, rude remarks directed at the author or other readers, or profanity/vulgarity will not be approved.