Wednesday, May 2, 2018 @ 10:44 AM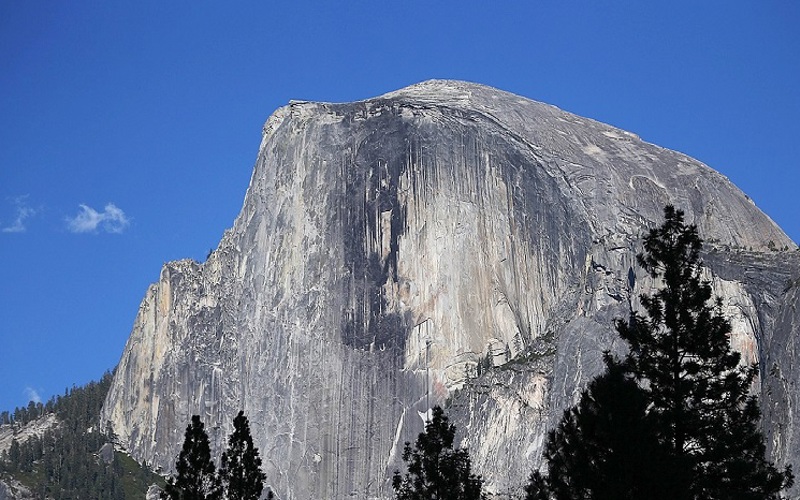 ATTENTION: Major social media outlets are finding ways to block the conservative/evangelical viewpoint. Click here for daily electronic delivery of The Stand's Daily Digest - the day's top blogs from AFA.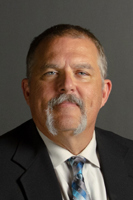 Dr. Ray Rooney, Jr.
Digital Media Editor
MORE
Immutability.
It's pretty clear that's what bothers progressives about God.  When your creation story (evolution) orbits around transition and change it's understandable to be uncomfortable with a different worldview wherein the Principal (God) is eternally changeless.  It matters little (apparently) that real science can only substantiate adaptation but not transition concerning evolution.  Once you're committed to a narrative that nothing produced something which has continually been in flux there is little room for cogent rationality.  Hence, the idea of an immutable God who stands outside the confines of time (since He created it), is patently vulgar to evolutionists and their twin children, liberals and progressives.
It does, however, help explain the recent comments of Californian State Assemblymember Al Muratsuchi when he said, "The faith community, like anyone else, needs to evolve with the times."  Interesting that he used the word "evolve."  Essentially, Muratsuchi is saying, "My faith community (Darwinian evolution) demands that your faith community (biblical Christianity) adhere to the tenets of our faith."  Not a demand upon the heart but a requirement of the law.
What Muratsuchi was talking about was the California bill AB-2943 which seeks to criminalize any kind of reparative therapy for homosexuals.  Since the Bible speaks of the power of faith in Christ to deliver from sin (with homosexuality clearly and often identified as sinful behavior) many have seen the bill as a not-so-veiled attempt to ban the Bible in California.  Hence the assemblyman's comments about the Christian faith community needing "to evolve with the times."
Not if God is immutable. 
Simply put, the immutability of God is His changelessness.  In Malachi 3:6 we find "I the Lord do not change…"  In the New Testament, James reminds believers that with the "Father of lights…there is no variation or shadow due to change" (James 1:17).  In other words, there is not even the slightest hint that God will change about anything…ever.  That is immutability and it drives liberals and progressives crazy in both politics and religion.
Neither God nor His Word will ever "evolve with the times."  To do so would be an admission of imperfection.  Does the Christian faith community need to adapt to changing times and environments?  Absolutely.  There are times to stand and shout "Jesus is Lord!" (Acts 2:36) and there are times when using a stick to draw a picture of a fish in the dust (ichthus) is more appropriate.  There are times when we should avoid persecution (Acts 9:23-25) and there are times when told to recant of our Christian beliefs we boldly and publicly cry out "my conscience is captive to the Word of God. I cannot and I will not recant anything…" (Martin Luther before the Imperial Diet of Worms).
But we don't "evolve." 
If bearing false witness was a sin four thousand years ago, it is still a sin today (Exodus 20:16; Revelation 21:8) because God is immutable.  If marriage was established to be only between a man and a woman for the cause of covenantal integrity and sexual satisfaction (Genesis 2:24) then any kind of sexual relationship outside of biblical marriage is sexual immorality…forever (see again Revelation 21:8). 
Isaiah lived seven centuries before the incarnation of Christ.  Yet, Jesus referred to or quoted the prophet repeatedly about the sins of Israel as if Isaiah had just been written.  Never once did He indicate that what God considered sin seven hundred years before had "evolved" into divine accommodation. 
We can actually take this a step further.  Moses lived nearly 1,500 years before Christ.  Through him, God gave the Hebrews the Ten Commandments.  Two of those commandments (#'s 6 and 7 respectively) dealt with prohibitions against murder and adultery.  Those familiar with the Sermon on the Mount know that Jesus actually squeezed those two prohibitions into a tighter ball:
You have heard that it was said to those of old, 'You shall not murder; and whoever murders will be liable to judgment.' But I say to you that everyone who is angry with his brother will be liable to judgment; whoever insults his brother will be liable to the council; and whoever says, 'You fool!' will be liable to the hell of fire" (Matthew 5:21-22).
You have heard that it was said, 'You shall not commit adultery.' But I say to you that everyone who looks at a woman with lustful intent has already committed adultery with her in his heart (Matthew 5:27-28).
Over a millennium and a half had passed since Moses received the Ten Commandments and Jesus was saying that not only had God not "evolved" over those two issues, but the Hebrews understanding of them had always been too lax!  Anger and hate equate to murder and lust equals adultery. 
Immutability.
Throughout Scripture (both testaments) God is referred to metaphorically as a Rock.  Steady.  Foundational.  Immoveable.  Immutable.
Interestingly, the leader of the New Testament church was renamed by Jesus.  Cephas became Peter which means "rock."  In 1 Peter 2:4 the apostle affirms that when a person comes to Jesus, that person becomes "a living stone." 
Followers of Christ must indeed adapt to changing times.  But we never allow the changing times in society or culture to update the biblical message.  We don't read from scrolls in worship anymore.  We use Bibles, sometimes bound together in book form, but often loaded on our electronic devices which are sometimes sent to large screens by overhead projectors.  But the message on those devices is changeless. 
And no, the royal law doesn't mean that God "evolved" on human sexuality or any other relational sins.  The command to "love your neighbor" wasn't some extemporaneous sudden inspiration by Jesus to justify new directions in morality.  He was quoting Leviticus 19:34 which states,
You shall treat the stranger who sojourns with you as the native among you, and you shall love him as yourself.
That was written not long after the Ten Commandments so it can hardly be taken as an "evolution" of morality. 
The Lord is my rock and my fortress and my deliverer, my God, my rock, in whom I take refuge (Psalm 18:2).
Forever, O Lord, your word is firmly fixed in the heavens (Psalm 119:89).
God's immutability will either save or crush you.
Please Note: We moderate all reader comments, usually within 24 hours of posting (longer on weekends). Please limit your comment to 300 words or less and ensure it addresses the content. Comments that contain a link (URL), an inordinate number of words in ALL CAPS, rude remarks directed at the author or other readers, or profanity/vulgarity will not be approved.