Thursday, June 07, 2018 @ 03:30 PM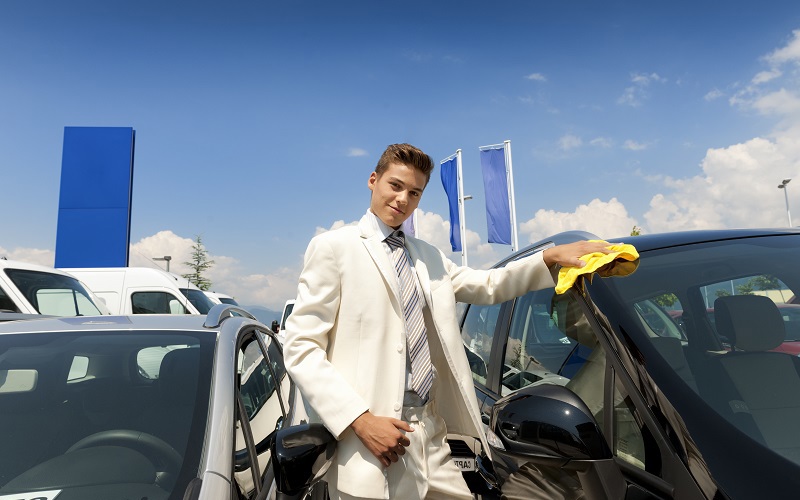 ATTENTION: Major social media outlets are finding ways to block the conservative/evangelical viewpoint. Click here for daily electronic delivery of The Stand's Daily Digest - the day's top blogs from AFA.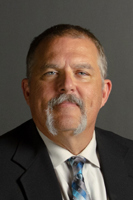 Dr. Ray Rooney, Jr.
Digital Media Editor
MORE
But understand this, that in the last days there will come times of difficulty. For people will be lovers of self, lovers of money, proud, arrogant, abusive, disobedient to their parents, ungrateful, unholy, heartless, unappeasable, slanderous, without self-control, brutal, not loving good,  treacherous, reckless, swollen with conceit, lovers of pleasure rather than lovers of God, having the appearance of godliness, but denying its power. Avoid such people (2 Tim. 3:1-5).
Spiritual and scriptural Christians are certainly familiar with the passage above.  The Apostle Paul warns his young protégé (Timothy) of terrible times to come.  It's odd when you think of the context.  There Paul was, in an underground chamber of the Mamertine prison in Rome, either under the threat of or already scheduled for execution, telling Timothy that if the young missionary thought Paul had it bad…just wait.  It was going to get much much worse.  Nonetheless, Timothy was admonished, "do not be ashamed of the testimony about our Lord" (2 Tim. 1:8).
Usually, when one is trying to convince another to follow in his footsteps you talk about the great rewards for doing so.  It's strange that Paul would say from death row to the one chosen to follow in his footsteps, "Oh, by the way, it's going to be a lot harder and costlier in the future to do what I've done."  If you are really attached to this world you can easily imagine Jesus putting His face in his hand while groaning as Paul tells Timothy what is coming his way if he follows him in ministry while saying from heaven, "Way to sell it Paul" in a sarcastic voice.  One thing is for sure: a salesman, Paul would not have made.
I'm reminded of buying a particular vehicle for one of my kids when she reached driving age in high school.  I looked high and low for the kind of vehicle she wanted (that I could afford).  I finally found one a little over a hundred miles away.  I went to check it out.  I knew there wasn't another like it with fairly low mileage anywhere around.  I let the fever get the better of me despite the fact that they kept mentioning that all sales were final.  I know, it was a red flag but they kept talking about how good the vehicle was and what a deal I was getting. 
I bought it.  And only a few months later I had sunk well over a thousand dollars in repairs into it.  Had someone like the Apostle Paul been selling it, I would never have bought it.  Judging by what he said to Timothy he would have said something like, "I want you to buy this vehicle but in truth, I haven't been able to sell it for a long time.  I'm broke and need a paycheck but if you buy it, you'll be broke too. I'm just not making any money off it but it will cost you an arm and a leg. You're going to buy it from me, right?"
That is kind of what Paul was handing Timothy.  Here are just a few of the things Paul said Timothy had coming his way if he took up his mantle:
Quarreling in the church (2:14)
Irreverent babble (2:15)
Ungodly talk that will spread like gangrene (2:17).
Being persecuted by evil deceivers (3:13)
Being ignored by those who only want feel-good sermons (4:3)
(And don't forget everything in 3:1-5!)
Something is out of kilter between what Paul told Timothy he could look forward to if he followed him in ministry and what I'm hearing from a rather large segment of the Christian church today.  I don't know about you, but I keep hearing people float 2 Chronicles 7:14 and/or the Rapture as ways Christians can avoid wading into the kind of life Paul had as a Christian and Timothy was assured to have.
Don't get me wrong.  I'd like nothing more than for God to heal our land or barring that, blow the last trumpet and have all believers meet Him in the air!  But don't you think it significant that Paul knew the Lord's promise in 2 Chronicles and didn't mention it and is himself credited with the doctrine of the Rapture in 1 Thessalonians 4:13-17?  Yet he didn't sell Timothy a message that as things got progressively worse, God would take all the angst, hurt, and pain away one way or another.
If there is a problem in the church today it is that so many churchgoers want to embrace escapism. They don't want to stand faithfully in the middle of that group of people Paul told Timothy would be in charge in "the last days." "Get rid of them" or "take me away" is the hope and prayer of many a Christian today. Apparently, very few want to live by faith anymore. Ministers are wont to take their flocks by the hand down the "Hall of Fame of Faith" in Hebrews 11. But only so far. Further down that hall where the lights are dim is the record of those for whom the angels didn't stop the mouths of lions.  They didn't receive their dead back by resurrection. Don't stop reading after the first sentence of Hebrews 11:35. Keep going and read about how "Some were tortured, refusing to accept release…" while others "were stoned, they were sawn in two, they were killed with the sword…" No wrath of God to destroy their tormentors and no Rapture to whisk them away from trouble. Just faith. In the midst of evil. Where is that message being proclaimed today?
Remember that vehicle I lamented for buying because a lot of needed repairs were hidden from me?  And how I almost certainly would not have bought it had I known all the trouble it had with it?  It was a Jeep Wrangler.  About two years after having bought it and fixed up, my daughter was broadsided in it.  A big truck towing a long steel trailer loaded with mowers backed out into the street she was driving on without even looking. That steel trailer broadsided the Jeep. My daughter was shaken but unharmed. A few days later the body shop called wanting to break the news to me. The first thing the shop manager said was that my daughter was very fortunate not have been seriously hurt. The thick metal that characterizes a Jeep body absorbed the massive side strike. I was told it would have been far different had it been almost any other kind of vehicle. They raised the Jeep on a lift and showed me a lot of damage underneath. To the tune of $10,000. We had the choice of totaling the Jeep or having it fixed. My daughter wanted it fixed. So the Jeep I surely would not have bought if I had been told of its current troubles and what they would cost me, ended up saving my daughter from serious injury (or worse). And after all the new wheels, axles, etc. that were replaced (including a brand new paint job!) my daughter is driving a Jeep that is more new than old.
Don't be afraid of facing hard and uncomfortable truths.  Don't be an escapist.  If God heals the land or calls you away…Glory!  But don't be the kind of person who has to have the future sugarcoated.  If we are in the last days, don't hide from it.  Walk out straight into the public square and let the proud, arrogant, abusive, brutal, treacherous, hedonists, and religion players know and see…you're not going to wail or moan or hide because of them.  You're going to walk by faith and shine the light of Jesus Christ whether they like it or not.  If God wants to put them down, He will.  If He wants to lift us up, He will.  That's His decision.  Ours is to accept the grim truth and reality just as Timothy did from Paul.  And the world hasn't recovered from it yet. 
Please Note: We moderate all reader comments, usually within 24 hours of posting (longer on weekends). Please limit your comment to 300 words or less and ensure it addresses the content. Comments that contain a link (URL), an inordinate number of words in ALL CAPS, rude remarks directed at the author or other readers, or profanity/vulgarity will not be approved.