Thursday, June 14, 2018 @ 01:11 PM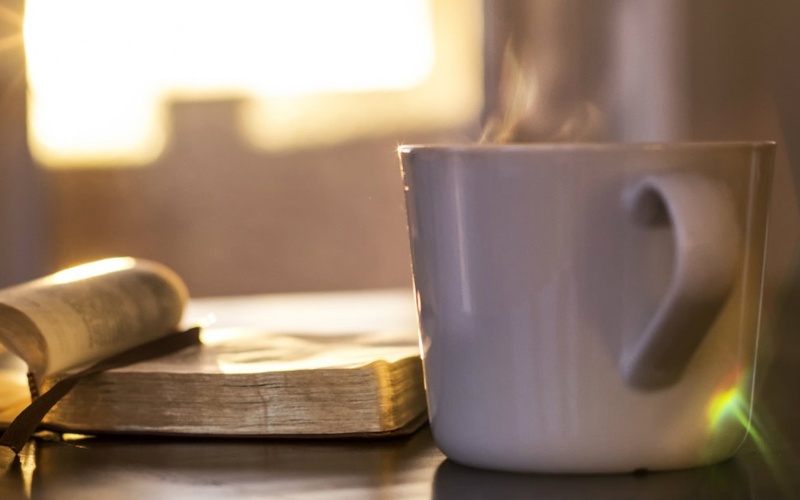 ATTENTION: Major social media outlets are finding ways to block the conservative/evangelical viewpoint. Click here for daily electronic delivery of The Stand's Daily Digest - the day's top blogs from AFA.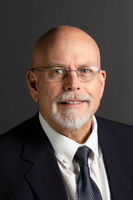 Rob Gardner
Retired AFA Staff Member
MORE
MONDAY 
Our Roots

Let your roots grow down into him, and let your lives be built on him. Then your faith will grow strong in the truth you were taught, and you will overflow with thankfulness  (Colossians 2:7 NLT).

If we build our lives on the values of this world, our lives will wash away without a lasting legacy.
If we build our lives on the Rock of our Savior, all of heaven's glory will be our legacy.
Thank You, Father, for sending us the Rock, the Anchor for our souls. His name is Jesus and in His mighty name we give praise and lift up our prayers. Amen. 
TUESDAY 
Truth

Jesus told him, "I am the way, the truth, and the life. No one can come to the Father except through me. If you had really known me, you would know who my Father is. From now on, you do know him and have seen him!" (John 14:6-7 NLT).

The most important question that you will ever answer is, "Do you know Him?"
Father God, we pray that You will open the hearts and minds of many people, today so that they will accept Jesus as their King and Savior. Lord God, without Jesus, all is lost. Lord, help every Christian to proclaim Your truth to the lost. Help us to tell others of what You have done for us. Lord, help us plant and then water that seed. Father God, we leave the harvest in Your hands for this is the day that You have made, and we will rejoice in it. Amen. 
WEDNESDAY 
Jesus Is Calling

One day as Jesus was walking along the shore of the Sea of Galilee, he saw two brothers—Simon, also called Peter, and Andrew—throwing a net into the water, for they fished for a living. Jesus called out to them, "Come, follow me, and I will show you how to fish for people!" And they left their nets at once and followed him (Matthew 4:18-20 NLT).

Jesus not only called the apostles to service but He is also calling each of us, today. Those, who are in Christ, are saved from eternal damnation and should be jumping up and down to share that salvation with others. Jesus instructs us to go and make disciples of all nations. He was not just telling this to His first disciples, but to all of us.
I remember all the excitement and joy when I was first saved. I wanted to shout the blessing of salvation from the rooftops. It seems that the longer we are saved, we become dull and are less likely to cry out to the lost, so that they too, might be saved. It seems we get complacent in our gift from God. Our excitement fades as we grow apathetic in what God did for us. Isn't it time to rekindle that fire for God?
Today, make a point to open God's word and read what He has done for you and for the world.
Today, remember the day that you accepted Christ as your Savior.
Today, get fired up for God and ask someone if they know Jesus Christ as their Savior. 
Today, Go and make disciples of all nations!
Thank You, Lord, for giving us the free gift that cost You so much. Our freedom isn't free, Jesus paid the high price for our sins. We pray and worship You while remembering Jesus' sacrifice and in His name we give thanks. Amen. 
THURSDAY
Endure

So be truly glad. There is wonderful joy ahead, even though you must endure many trials for a little while (1 Peter 1:6 NLT).

Life is tough at times. We all struggle through bad times. We all suffer from many different problems. We are broken people who are living in a broken world. At times, it may seem that life just stinks and that is probably true while you are walking through your "valley." But remember, the Son will shine on you tomorrow.
Notice how I spelled "Son" in the above text. The Light of Jesus Christ will shine on you and bring you through your trials and tribulations. He will never leave you. He will help you up, pick you up and even carry you in His amazing arms and He will bring you through your valley. Trust in Him and know that He is God and that He is with you and will never leave or abandon you.
God will use today's trial to create in you a stronger and more faithful being. He will show you things that you might never see, without going through the struggle that you are currently experiencing. Our God is faithful, even when we are not.
In the book of James, we find: Dear brothers and sisters, when troubles of any kind come your way, consider it an opportunity for great joy. For you know that when your faith is tested, your endurance has a chance to grow. So let it grow, for when your endurance is fully developed, you will be perfect and complete, needing nothing (James 1:2-4 NLT).
Dear Lord, thank You for loving us and carrying us through our current mess. We know that, by our faith and Your grace, we will never be left to battle life's problems, alone. I give You all the praise and glory. In Jesus' name, we pray. Amen. 
FRIDAY
He Changes Us

No, a true Jew is one whose heart is right with God. And true circumcision is not merely obeying the letter of the law; rather, it is a change of heart produced by the Spirit. And a person with a changed heart seeks praise from God, not from people (Romans 2:29 NLT).

God works from the inside out, to change us so that He might use us for His glory. He starts a work in us when we let Him into our hearts. It's a great work. It's God's work. It's an amazing work.
Isn't it time that you ask Jesus to take up residence in your heart? He will take a broken, hard, torn and even mutilated heart and make it new. He will change you from the inside out. He can change a despicable man into a saint. He is capable, if we are willing. This change may come suddenly or over a period of time, but when you let His light shine, from the inside out, your life will never be the same.
Thank You Jesus for coming to us as we are, but never leaving us as we are. With You Lord, there is a total life change. Thanks be to You, Lord! Amen. 
SATURDAY
In Times of Peril

He reached down from on high and took hold of me; he drew me out of deep waters (Psalm 18:16 NIV).

No matter what is going on in our lives, know that nothing catches God by surprise. He is in control, turn to Him and trust that He will bring us through the perils of life.
Lord, we lift our hands high to Your throne. We are in dire need of You. Many don't know you. Many have turned from You. Lord, we ask that you not forget Your righteous few. Lord, save us from this evil and destructive world. Come Lord, take our hands. Amen. 
SUNDAY 
Our God Is Faithful !

If you think you are standing strong, be careful not to fall. The temptations in your life are no different from what others experience. And God is faithful. He will not allow the temptation to be more than you can stand. When you are tempted, he will show you a way out so that you can endure (1 Corinthians 10:12-13 NLT).

Temptation is a terrible demon that provokes us into doing things, that we would not do, when we are focused on God. The root of the problem is taking our eyes off of God. The lure of temptation knows it and rears it's ugly head. Temptation attacks with a vengeance, in a way that we can't see coming...or can we?
You can bet that as soon as we take our eyes off of God, worldly pleasure and distractions will begin to attract us. The temptations will come disguised as "it's okay" or "don't worry" or "only this once" or "no one will know." Temptations will destroy a good man or woman when given the chance. Be wary.
God is forever faithful and will give us the strength and power to avoid temptation, but we must remain in Him and continue to look into His mighty face.
Don't take your eyes off the prize, Jesus Christ.
Lord God, the Devil loves to tempt us and lure us away from You. It's his plan, to lie, steal, and destroy each of Your children. Lord, help us to fight temptation. Help us to put on Your armor (Eph. 6:10-17). Lord, we know You will never leave us, help us to not leave You. Lead us and direct us in Your ways. Keep us near to You. We pray this in the mighty name of Jesus, our Savior. Amen. 
Please Note: We moderate all reader comments, usually within 24 hours of posting (longer on weekends). Please limit your comment to 300 words or less and ensure it addresses the content. Comments that contain a link (URL), an inordinate number of words in ALL CAPS, rude remarks directed at the author or other readers, or profanity/vulgarity will not be approved.