Wednesday, June 6, 2018 @ 12:34 PM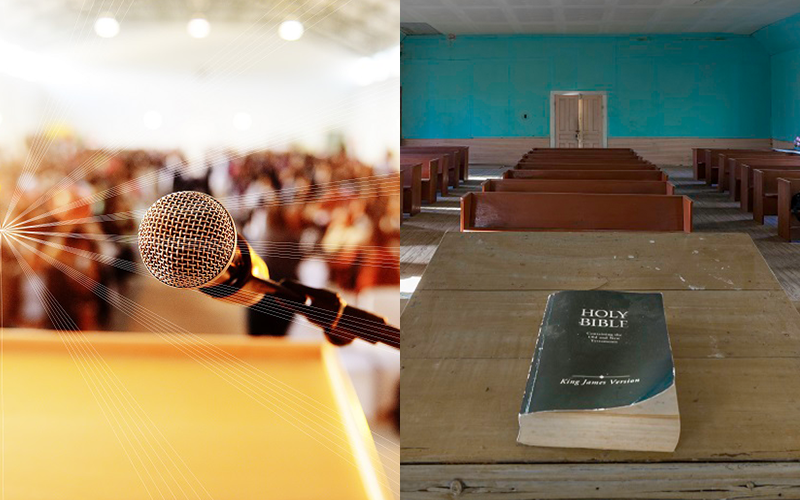 ATTENTION: Major social media outlets are finding ways to block the conservative/evangelical viewpoint. Click here for daily electronic delivery of The Stand's Daily Digest - the day's top blogs from AFA.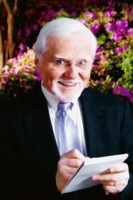 Dr. Joe McKeever
Guest Blogger
MORE
…[I]n stripes above measure, in prisons more frequently, in deaths often.  From the Jews I received forty stripes minus one. Three times I was beaten with rods, once I was stoned… 2 Corinthians 11:22-30.
Here are two speakers. Which would you rather sit before for an hour?
The First.   "I'm happy to be here today.  Here are my credentials.  I have a degree from the university where I was named graduate of the year.  I have two seminary degrees including a doctorate of philosophy in the study of Pauline theology.  Presently, I'm in my third pastorate, and have been at Dynamic Church for ten years. My two previous churches doubled in size and are doing great today.  When I arrive at Dynamic Church, the congregation was recovering from a divisive split.  However, the Lord has used me to bring the people together and we developed some exciting ministries.  Recently, the denomination named us one of the top ten fastest growing churches in the country. My seminary has named me its alumnus of the year and some are talking of running me for president of our denomination this year.  I'm humbled by the very thought.  Our church is in the middle of a $25 million expansion and the lieutenant governor is chairman of the fund-raising effort.  There's a table out front with my latest book.  I'll be happy to autograph it for you later this morning.  The title of my message is: 'How God used me to build a dynamic church.'"
That guy is on the program for about half of the denominational events around the country.
Or, would you rather hear this one…
The Second.  "Thank you for the invitation.  I'm honored to have been invited and I pray that something I have to share may be a blessing to you.  I'm a product of a coal miner's family from Appalachia.  We grew up in the little church at the bottom of the mountain where the coal trains ran back and forth.  The preacher would sometimes have to stop his sermon until the steam locomotives went past.  My grandpa was a preacherman in the days when you either walked everywhere or rode a mule or drove a wagon.  I'm blessed to be carrying on in his steps. I'm not real sure why the committee invited me to be your speaker today.  I've not exactly set the woods on fire in my attempts to lead the churches I've pastored.  In fact, I am presently 'between churches,' as we like to say.  (Smiling)  In other words, I was fired by my last church.  The church was being run by an angry man and woman who lived together as husband and wife but were not married.  When I resisted them, they stirred up the congregation against me.  Since most of the people were related to one another and some depended on that fellow for their jobs, no one dared oppose them.  The vote was 75 against me and 28 for me.  So, here I am.  As Paul said, 'I bear in my body the scars….'  But, it's all good.  After all, there's no peace like knowing you have done your best and given the Lord your all. I wish I could say that.  But I cannot. I've made some mistakes.  In fact, that's the title of my message today: Mistakes I have made along the way while trying to lead God's church."
Guess which one Paul was…
When the Apostle Paul went to preach, he had to contend with a group of self-appointed apostles who were presenting impeccable credentials to the Corinthian church and disparaging Paul.  He deals with these people in Second Corinthians chapter 10 and following.  They boast of their authority (10:8), compare themselves with Paul and each other (10:12), and exalt themselves (11:7).  At the same time, they ran down Paul.  According to them, Paul was mighty in letters but weak in his physical presence (10:10), his speech was contemptible (10:10), he was rightfully humble (he deserved to be!) (11:7), and he had been brutally treated wherever he has been to preach (11:23ff).  These super apostles, on the other hand, have been acclaimed wherever they traveled.
So, Paul does something fascinating.  He presents his resume.  "Let me boast a little," he says, and then throws them a curve.  "Seeing that many boast according to the flesh, I also will boast" (11:18).  And he tells them why he deserves their respect as a solid, God-called apostle.  It is not what they expected…
…in labors more abundant.  In stripes above measure.  In prisons more frequently.  In deaths often.  From the Jews five times I received forty stripes minus one.  Three times I was beaten with rods.  Once I was stoned.  Three times I was shipwrecked.  A night and a day, I have been in the deep.  In journeys often.  In perils of waters, in perils of robbers, in perils of my own countrymen, in perils of the Gentiles, in perils in the city, in perils in the wilderness, in perils in the sea, in perils among false brethren.  In weariness and toil, in sleeplessness often, in hunger and thirst, in fastings often, in cold and nakedness…. (2 Corinthians 11:23-27)
I call it Paul's reverse resume.  (But I don't suggest you give a pastor search team one like it!)
This is the preacher I would rather hear, and I'm guessing you would, too.
–This is the one who understands that "though I walk through the valley of the shadow of death, thou art with me."
–This is the preacher who knows the lessons that can be learned only through suffering, that "He giveth songs in the night."
–This is not to disparage the success of the other speaker.  No one is championing failure or making a hero of pastors whose churches fail to thrive.  Often the reasons are manifold for both success and failing to thrive.
–Something about early and huge success can be heady and make us think we have arrived.  Something about great success puffs us up and convinces us we are superior to the little guys who can't cut the mustard.  Something about acclaim makes us think our messages are better than the others, our delivery style and speaking techniques superior, our ministry more pleasing to the Father.
I'm not giving advice to the program committees as to whom to invite for their next conference.  Just saying that given a choice in the two, the man with the scars has a lot more to offer.
–This is the speaker who knows how I feel. And where I hurt.
I'm remembering a luncheon at one of our annual denominational gatherings.  Pastors who have been wounded, I think they called it, were invited to dine with one another and to hear an encouraging word from a gifted speaker.  To my surprise, there must have been a thousand people at the luncheon.  "There is a lot of hurt here," I remember thinking.  And the speaker?  The speaker was a pastor who had gone from success to success and had known only acclaim from day one.  He was a fine man, don't misunderstand me.  He served a mega-church and was a media darling.  But he was without a clue how these preachers and their spouses were hurting, had never seen how a church can turn on the man God sends and crucify him while trying to make it seem like God's will, and had never been in the place of an unemployed preacher who now wonders what he can do or how he can get back into ministry.  (The speaker made a valiant effort.  But it was like me addressing a group of refugees from a war-torn country when I'd lived in the USA all my life.  I wouldn't have a clue.)
It was said of our Lord Jesus, "We do not have a High Priest who cannot sympathize with our weaknesses, but (we have one who) was in all points tempted as we are, yet without sin" (Hebrews 4:15).
Roger sat in my living room in tears.  "Why doesn't God understand me?" he said.  "I just wish he knew how it feels to be me."
Roger was slightly retarded, but not so much he couldn't see what was happening.  His parents were elderly, they lived miles out of town and Roger had started coming to our church with other young people.  After he finished school–I'm not sure they graduated him so much as released him for time spent–he took a job at a fast food place.  He drove an old truck.  Roger was lonely and wanted a girlfriend.  He'd been told that he should date only single women, so he had stood on a street corner that afternoon asking women as they passed, "Are you married?  Are you married?"  Of course, they hurried past him, fearing this strange young man might be dangerous.
"That's the one thing I can assure you of, Roger," I said.  "The Lord knows exactly how you feel.  He came to His own people and they rejected Him.  They would not listen to Him and they spat on Him and then crucified Him.  He knows how it feels to be you."
As He does me. And you.
That's why the writer of Hebrews says, "Let us therefore come boldly to the throne of grace, that we may receive mercy and find grace to help in time of need" (Hebrews 4:16).
Amen.
It turns out that Jesus was just such a battle-scarred preacher.
Please Note: We moderate all reader comments, usually within 24 hours of posting (longer on weekends). Please limit your comment to 300 words or less and ensure it addresses the content. Comments that contain a link (URL), an inordinate number of words in ALL CAPS, rude remarks directed at the author or other readers, or profanity/vulgarity will not be approved.