Thursday, August 16, 2018 @ 09:25 AM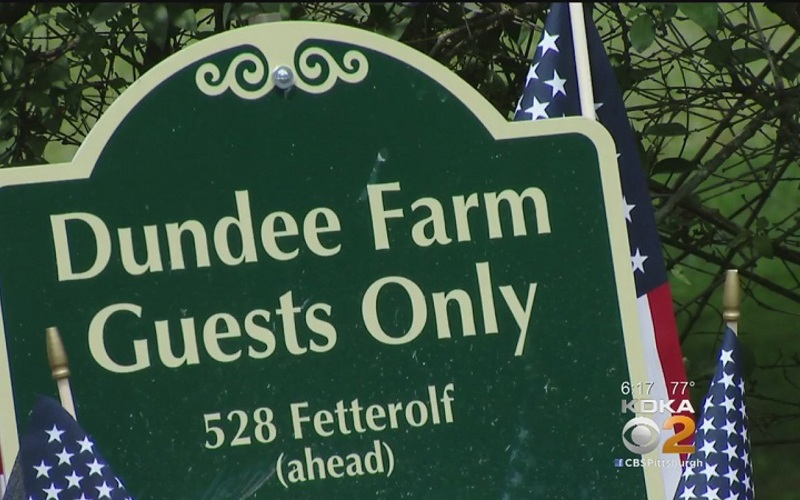 ATTENTION: Major social media outlets are finding ways to block the conservative/evangelical viewpoint. Click here for daily electronic delivery of The Stand's Daily Digest - the day's top blogs from AFA.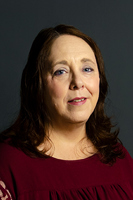 Joy Lucius
The Stand Writer
MORE
I guess I am naïve, but sometimes I am shocked by our society's absolute lack of respect for any and all things pertaining to God. I mean, we live in America, the land of the free and the home of the brave – right? And no country on Earth ensures its citizens more freedoms than the United States – right?
Wrong! That may not necessarily be the case when it comes to freedom of religion.
I just read about Scott and Terri Fetterolf, Pennsylvania farm owners who live within the Sewickley Heights Borough, about fifteen miles west of Pittsburgh. The Fetterolfs own Dundee Farm, a historic property which had been used for several decades by its previous owner as a venue to host various religious activities.
Nancy Chalfant (the previous owner) founded Verland, a nonprofit which serves people with disabilities. For generations, people had come to Dundee Farm for picnics, Bible studies, seminary board meetings, fundraisers, worship nights, and many more Christian events. In fact, Pittsburgh Institute for Youth Ministry and Billy Graham Foundation both used Dundee Farm as a host sight in the past.
Ironically, before the Fetterolfs were married, they both attended religious youth events at Dundee Farm.  As divine providence would have it, Nancy Chalfant would later become a mentor to Terri.  Consequently, the property that the Fetterolf's ultimately purchased from her in 2003 held many fond memories for them.
So, it seemed only appropriate to the Fetterolfs when they purchased the farm in 2003 to carry on Chalfant's traditions. And for well over a decade, that is exactly what they did, until the Sewickley Heights Borough served the Fetterolfs a "Notice of Violation/Cease and Desist Order" on October 5, 2017, claiming the farm owners had violated zoning ordinance 294.
The cease and desist order specifically included Bible study, and compared Bible study to using the property as a "special or studio school," which are only permitted after an extensive process to obtain prior permission from the Borough. The cease and desist order then labeled Sewickley Valley Worship Night, a fall retreat for pastors, and a fundraiser for Kenya Christian Education Partnership as evidence of the Fetterolfs using their property as a place of worship or assembly, which is categorically prohibited in the zone.
A self-governing municipality, smaller than a city but more densely populated than a town, Sewickley Heights Borough also threatened the farming couple with exorbitant daily fines for non-compliance with their order plus possible court fees, even though Dundee Farm is both their home and a working, tax-paying farm with a yarn and wool shop, an apiary, a CSA farm stand, agricultural educational classes to sell their products, and even an adaptive farming program.
For example, Sewickley Heights has had no problem in the past permitting large secular fundraisers for politicians, while now banning Dundee Farm from religious fundraisers. Secular gatherings for book clubs have been acceptable in Sewickley Heights, yet studying a book called the Bible is prohibited unless the farm owners go through a lengthy (and costly) licensing process.
Also, large graduation parties with live bands are not uncommon, but similar gatherings to worship and sing at Dundee Farm are not acceptable. It is also quite alright with Sewickley Heights to gather in groups for a bonfire and to watch Pittsburgh Steeler's football games, but it is now forbidden for Christian groups to gather at Dundee Farm for a retreat and a time of prayer and reflection.
Despite the fact that Christian events, both large and small, were held on this 32-acre farm for decades, the Fetterolfs had no choice but to comply with the cease and desist order. But they did file an appeal to the zoning board's notice as well, noting the borough's discrepancies in allowing other homes and farms to host the aforementioned events, as well as Heart Association fundraisers, farm-to-table parties, weddings, garden club meetings, equestrian club meetings, large birthday parties or baby showers, and many other secular events.
For Scott and Terri Fetterolf, this case represents more than a simple zoning ordinance dispute, it represents their way of life. Represented by Jeremy Samek of Pennsylvania Family Institute's Independence Law Center, the Fetterolfs simply want the right to freely live and serve according to their Christian beliefs
After all, isn't freedom of religion a constitutional right guaranteed to all Americans?
As the Fetterolfs await a federal court decision, it should be imperative for all American Christians to join together and pray for this Pennsylvania farming couple. For eventually, it could be any one of us that comes under fire for our religious convictions.
Go to www.pafamily.org for more information on this case, or send inquiries to mail@pafamily.org in order to seek help with similar religious freedom issues.
(Click HERE to watch a news story on the story above)