Friday, September 21, 2018 @ 08:29 AM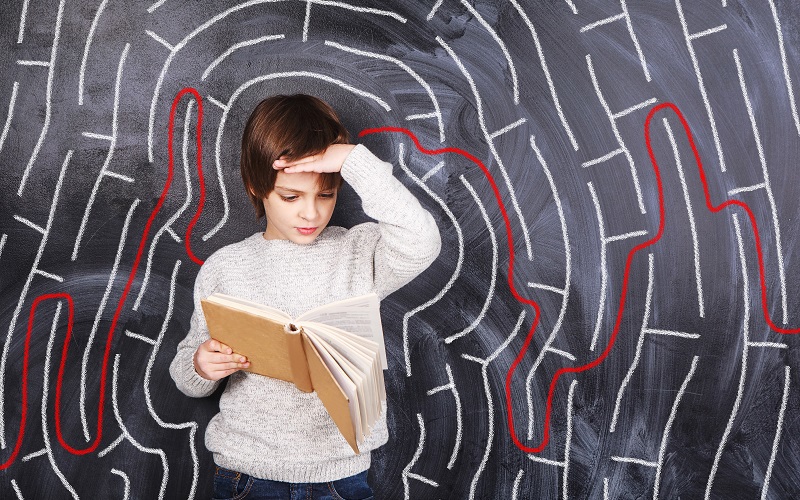 ATTENTION: Major social media outlets are finding ways to block the conservative/evangelical viewpoint. Click here for daily electronic delivery of The Stand's Daily Digest - the day's top blogs from AFA.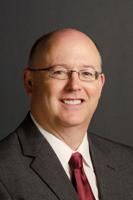 Dr. Robert Youngblood
Assistant Digital Media Editor
MORE
"What I believe in my heart must make sense in my mind." 
Ravi Zacharias
Honest prayer changes everything.  But I was nearly 21 before I prayed my first honest prayer.
"Thees" and "Thous" aren't the words and language we use normally use.  But on the other hand, if you've worked construction, been in the military, or were part of a biker gang (2 out of 3 for me—I'll let you guess), then the language you normally use might not be appropriate either.
I'm talking about more than honesty in word choice though.  I'm talking about honesty with a God who already knows our hearts better than we do (Proverbs 21:2, Jeremiah 17:9-10). 
The first honest prayer from my heart was about how I wasn't sure if God was real.  Isn't it strange to be "praying" to something you don't know is real or not? 
Maybe.
Even though I had been raised in the United Methodist Church, I was no more saved than a church mouse.  I didn't even enjoy the cheese, and it felt like a trap to me.  In the south, "being raised in" meant you were dragged along or taken to church regularly. 
Without an honest prayer in your life, it's easy to move from there to "I hate organized religion" and avoiding church completely. 
God was not real to me.
Despite that, God used some odd things to drive me to that first honest prayer like:
I had to write an article for the college paper after hearing Stephen Jay Gould, one of the world's leading evolutionists, speak at a college forum. He said all of human life originated from a man and woman in the northeastern part of Africa. I got praise for the article from both the "intellectuals" and those "faith-based."  There I was getting praise from both sides, and it still intrigues me how the same fact could support either view.  This bothered my desire for accuracy.  Today I see this as a perfect example of confirmation bias and how we should think carefully, especially if our souls are at stake.
I had studied multiple beliefs and religions from atheism to Zen Buddhism. Part of my studies included the unique format of the simultaneous teaching of history, art, and philosophy of each time period through honors courses.  All of my interest was driven by my natural curiosity and a desire for accuracy.
I had been away at college, and when I returned home my parents told me they were getting divorced. This occurred three days before I flew to boot camp in New Jersey, so it weighed heavily on me during my time there.  I knew what they said they believed and knew what the Bible said about divorce (Matthew 5:31-32).  It shook my world in many ways, but God would use it in all our lives.
I had already seen one soldier attempt suicide at boot camp by throwing a heavy floor buffer out of the window with the cord wrapped tightly around his neck. Thank God for long industrial cords that stretched down further than two floors.  The buffer shattered, but he was physically fine.  And he was taken to get the help he needed.
While on fire watch I had to go upstairs to the barracks of the soldier who broke a major rule by assaulting another who had a higher rank. The Military Police waited downstairs.  The soldier practically broke into tears, because he knew the consequences of breaking that rule meant some imprisonment and possible dishonorable discharge.  "It's not the MP's is it?"  Rather than risk having to fight and wrestle him down several flights of stairs, I just took the easy lie and said, "I don't know.  The drill sergeants want to see you."  No one ever told us what happened to him.
In high school, I hung out with the guys who dealt drugs, and I remember the main guy trying to kill himself by drinking huge amounts of a sugary alcohol. Despite the diabetes he was born with, despite the huge volume he drank, and despite his despair, he survived that one after a week in the hospital. 
While guarding weapons as the others went to lunch, God used a conversation I had with a soldier from the Carolinas, Terry. The gist is he pointed out my language, then he noticed I carried a Bible around, and then said with a deeper southern drawl than I'll ever have, "I wonder what the Bible says about cussin'?"  I knew what it said, hid my anger, and that question kept pulling the standards God holds for us into my mind as I saw how we all are so far from them.
I had gotten very good at spotting a hypocrite from a mile away in the dark or from three feet away in the light as I stared back at myself in the mirror. Neither is good for building trust with other people, and that combined with my parent's pending divorce just made it even worse.  It didn't help with any trust in a "so-called" God either.
One summer in college I took a logic course taught by a proclaimed skeptic. He didn't believe there was enough information to know one way or the other if there is a God.  That class actually helped me structure my first honest prayer when I was seeking whether there was a God or not.
The main thing that drove me to that first honest prayer?  I was tired of trying to figure it out.
Logically it doesn't make sense that if God is infinite that the finite can discover the fullness of God. 
It's like going to the ocean and filling the bucket with water.  We know that everything in the bucket is from the ocean, but the bucket isn't the entirety of the ocean.  Our knowledge and understanding are the water in that bucket—part of, but incomplete.  And from this bucket we often make bad conclusions.
So I wasn't just going to say, "Yes, there is a God" or "No, there is no God."  Nor was I going to take my logic instructor's path and stay in a state of uncertainty.  I thought life has enough uncertainty on its own, and if there is a God who promises better (Matthew 11:29-30, John 10:10) —wouldn't it make sense to find out if it's true?
I knew if there is a God, like the one talked about in Christianity, then it should change choices we make, the battles we are willing to fight, and how our lives intersect with others.
No, I didn't, as the new-agers say, "Let go and let God."  I wanted proof and not just any proof.
What did I pray? 
What did I ask for?
First I was honest.  Second I asked for what God already desires us to have—a relationship with him.  No, it wasn't a Sinner's Prayer.  It was more of a seeking prayer.  It went something like:
God, I feel silly praying to something I don't even know is real.  All this seems pretty crazy, but apparently you care for us, want to save us.  I don't know if Hell is real, and supposedly Jesus died to save me from it?  I remember somewhere it says you know us better than we do ourselves—that you know our hearts better than we do.  If you really care, if you really want this, then give me what I need to know both in my heart and my head that you are real so I can follow you.  Amen
The most important thing about an honest prayer like this?  It's between you and God alone. 
He does care for you.  No one else has to know you prayed it.  It is the lowest risk thing you can do which can have the greatest long-term payoff you'll ever have.
Yes, all of this sounds strange, but I took the full burden of my worry and gave it over.  I had decided if no answers came, then all this was a sham.  But if answers came, I had to follow…who but God could know the specifics I would need to believe?
Years later I would hear Ravi Zacharias talk about praying a similar prayer to challenge God and how God would answer.  Of course He will answer your honest prayer seeking Him.  Just look at His Words:
Proverbs 8:17, "I love those who love me, and those who seek me diligently find me."
Deuteronomy 4:29, "But there you will seek the Lord your God and you will find him, if you search after him with all your heart and with all your soul."
Jeremiah 29:13, "You will seek me and find me, when you seek me with all your heart."
Lamentations 3:25, "The Lord is good to those who wait for him, to the soul who seeks him."
Psalm 14:2, "The Lord looks down from heaven on the children of men, to see if there are any who understand, who seek after God."
Jeremiah 33:2-3, "Thus says the Lord who made the earth, the Lord who formed it to establish it—the Lord is his name: Call to me and I will answer you, and will tell you great and hidden things that you have not known."
God was faithful to that prayer, to His Word.  Even today I continue to find beautiful things to grow my faith.  The first thing that happened was on my flight home from boot camp to Birmingham, Alabama.  I had just enough cash to get A Ready Defense by Josh McDowell.  The tiny airport bookstore had it on sale for less than $10.
This is why I said earlier it isn't like the new-agers' saying of "Let go and let God," because if God prompts you with an opportunity to learn, you might have to put some effort into it (Matthew 11:28-30).  You're first work might be praying that honest prayer.
So if you are at odds with God, He will help you know Him in ways that answer the concerns of your heart and mind when you seek Him. 
Editor's Note:  A hyperlink will be put here when Part Two is completed.  It will share another honest prayer that God has always answered (it's not what you think, because it developed in my life over two decades) and variants to the above prayer which might better suit your need so you can draw closer to God.
Please Note: We moderate all reader comments, usually within 24 hours of posting (longer on weekends). Please limit your comment to 300 words or less and ensure it addresses the content. Comments that contain a link (URL), an inordinate number of words in ALL CAPS, rude remarks directed at the author or other readers, or profanity/vulgarity will not be approved.