Monday, September 10, 2018 @ 8:12 AM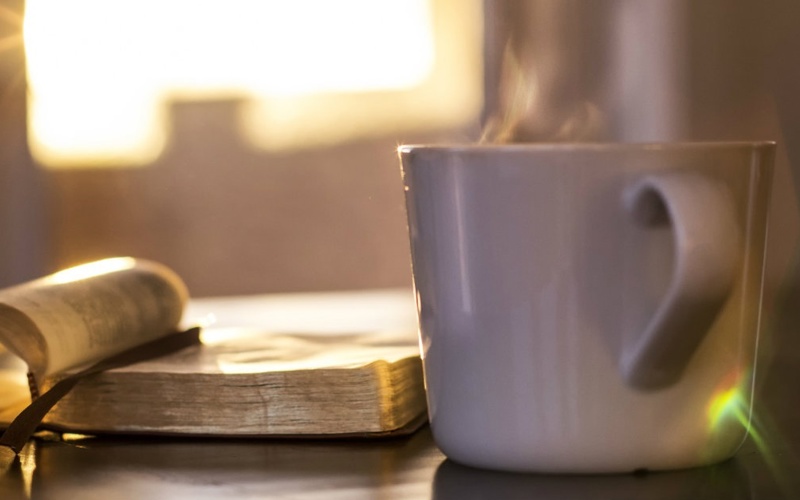 ATTENTION: Major social media outlets are finding ways to block the conservative/evangelical viewpoint. Click here for daily electronic delivery of The Stand's Daily Digest - the day's top blogs from AFA.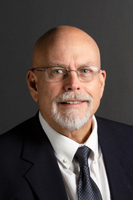 Rob Gardner
Retired AFA Staff Member
MORE
Monday 
A Selfish World 
For you have been called to live in freedom, my brothers and sisters. But don't use your freedom to satisfy your sinful nature. Instead, use your freedom to serve one another in love (Galatians 5:13 NLT). 
The sense of entitlement is a disease that is killing our nation. We want to live in sin and call it normal and okay. But even more troubling is that we want others to accept our sinful life as normal and good. It's destroying us, our nation, and our world. 
We need to reprioritize the truth of God's Holy Word. If you want truth as your road map for life, His word is it. 
But, we don't want to be told the truth. We want everything our way, not God's. 
Friends, join me in praying that everyone will seek God and His truth. Pray that we might turn from our wicked ways and accept that we are sinners. Pray that we will acknowledge that we are desperately in need of a Savior. Pray that many will accept Jesus and repent. Pray, friends, pray. Many people are drowning in sin and don't even realize it. 
Thank You, Father God, for sending us a Savior. Amen.
Tuesday 
Armor Up!

Put on all of God's armor so that you will be able to stand firm against all strategies of the devil (Ephesians 6:11 NLT).
Put on the armor of God and watch your sixes. It's about to get interesting in this broken world. The longer we suppress truth and glorify wrong, the more ground Satan gains. Armor up!
Dear Lord, we have read Your Word and we know You win. Let us stand firm in Your truth and glory. Amen.
Wednesday 
The Amazing Love of God

No power in the sky above or in the earth below—indeed, nothing in all creation will ever be able to separate us from the love of God that is revealed in Christ Jesus our Lord (Romans 8:39 NLT).

Nothing can separate us from the love of our God. Nothing! We might choose to separate ourselves from Him but His love remains for us. He comes to us as we are but will never leave us as we are.
God has given us choice and free will so be aware that what we choose has eternal consequences.
Dear Father, help us all understand how important accepting Jesus is. Your love, Father, remains but our decision must be made. It is a decision with eternal consequences. Father God, help us realize that we must choose Jesus. Amen.
Thursday 
Thankfulness Brings Peace

And let the peace that comes from Christ rule in your hearts. For as members of one body you are called to live in peace. And always be thankful (Colossians 3:15 (NLT).
If you are feeling sorry for yourself, just look around. I bet it won't take you long to find someone in a lot worse situation in life than yours.
The world is broken and we must live in it. This world brings us many trials and tribulations to endure, it's part of life. Remember that today is the first day of the rest of your life. Use it to praise God, help others, and show the world how to live a good, Christ-following life, in a lost and dying world.
Dear Father, lead us to the realization that no matter what we are going through, You are with us and will never leave us. Remind us of how blessed we are no matter the situation. Teach us how to pray for the lost and those who are struggling. In the mighty and matchless name of Jesus, we pray. Amen.
Friday
Are You Weary?

Then Jesus said, "Come to me, all of you who are weary and carry heavy burdens, and I will give you rest (Matthew 11:28 NLT).

Lay your burdens at the foot of the cross. Let Jesus pick up your troubles. He is capable. All you need to do is let Him do what He does best, that is love you and carry you when you can't take another step.
Dear Lord, pick us up off the ground and carry us to the finish line. Amen.
Saturday 
Wisdom for Life 
A good reputation is more valuable than costly perfume. And the day you die is better than the day you are born (Ecclesiastes 7:1 NLT). 
Do we realize how important our reputation is? We can have many things in life but a good reputation will go before us and will linger after we leave. 
Another question: Are you living your life realizing that there is much more after our time on earth is done? Are you wrapping your arms around the greatest Gift ever given, Jesus Christ? 
Just a couple of quick questions/statements today. I praise God today and always because without Him I would still be wandering around in the wilderness. 
Thank You, Lord, for blessing us beyond our ability to understand. Amen.
Sunday 
A Savior Is Coming 
(My friends, I know this is a long devotion, but I felt called to post the Scripture in it's entirety so that everyone could read the foretelling of the coming and life of Jesus by the prophet Isaiah. Please take the time to read his message.) 
Isaiah 53 
Who has believed our message?
To whom has the Lord revealed his powerful arm?
My servant grew up in the Lord's presence like a tender green shoot,
like a root in dry ground.
There was nothing beautiful or majestic about his appearance,
nothing to attract us to him.
He was despised and rejected—
a man of sorrows, acquainted with deepest grief.
We turned our backs on him and looked the other way.
He was despised, and we did not care.
Yet it was our weaknesses he carried;
it was our sorrows that weighed him down.
And we thought his troubles were a punishment from God,
a punishment for his own sins!
But he was pierced for our rebellion,
crushed for our sins.
He was beaten so we could be whole.
He was whipped so we could be healed.
All of us, like sheep, have strayed away.
We have left God's paths to follow our own.
Yet the Lord laid on him
the sins of us all.
He was oppressed and treated harshly,
yet he never said a word.
He was led like a lamb to the slaughter.
And as a sheep is silent before the shearers,
he did not open his mouth.
Unjustly condemned,
he was led away.
No one cared that he died without descendants,
that his life was cut short in midstream.
But he was struck down
for the rebellion of my people.
He had done no wrong
and had never deceived anyone.
But he was buried like a criminal;
he was put in a rich man's grave.
But it was the Lord's good plan to crush him
and cause him grief.
Yet when his life is made an offering for sin,
he will have many descendants.
He will enjoy a long life,
and the Lord's good plan will prosper in his hands.
When he sees all that is accomplished by his anguish,
he will be satisfied.
And because of his experience,
my righteous servant will make it possible
for many to be counted righteous,
for he will bear all their sins.
I will give him the honors of a victorious soldier,
because he exposed himself to death.
He was counted among the rebels.
He bore the sins of many and interceded for rebels (Isaiah 53). 
Isaiah was born in the 8th century BC, to a man named Amoz. In the records, there is no mention of Isaiah's mother as well as his childhood years. Isaiah prophesied when Uzziah (or Azariah), Jotham, Ahaz, Hezekiah and the kings of Judah were in power. 
Born in Jerusalem, Israel, he was said to have found his calling as a prophet when he saw a vision in the year of King Uzziah's death. Isaiah prophesied the coming of the Messiah Jesus Christ. 
Lord God, thank You for the prophets, whom You chose to speak Your words through to the world. Lord, thank you for your love, mercy, and grace. Thank You for your plan for life, now and for eternity. Father God, You are an amazing God, we praise Your holy name. Lead us today and direct our paths so that we might honor Your mighty name. We pray in the mighty and matchless name of Jesus Christ, our Lord and Savior. Amen.
Please Note: We moderate all reader comments, usually within 24 hours of posting (longer on weekends). Please limit your comment to 300 words or less and ensure it addresses the content. Comments that contain a link (URL), an inordinate number of words in ALL CAPS, rude remarks directed at the author or other readers, or profanity/vulgarity will not be approved.