Friday, September 7, 2018 @ 8:14 AM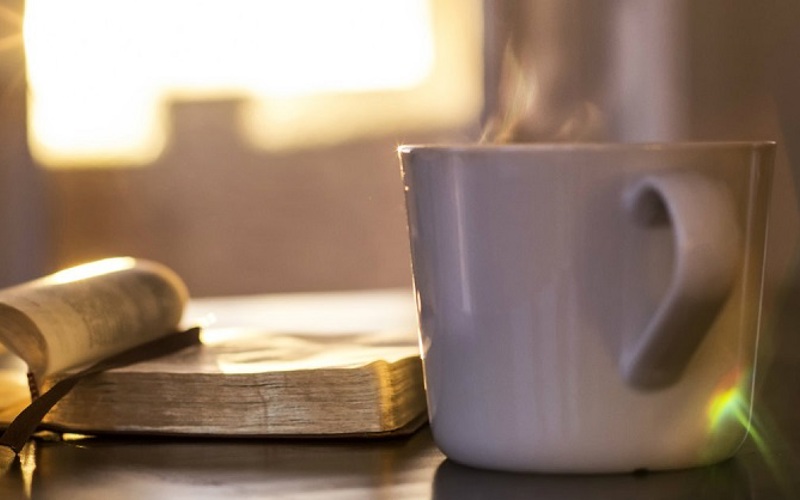 ATTENTION: Major social media outlets are finding ways to block the conservative/evangelical viewpoint. Click here for daily electronic delivery of The Stand's Daily Digest - the day's top blogs from AFA.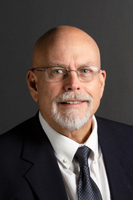 Rob Gardner
Retired AFA Staff Member
MORE
Monday
Covering Up Sin
I could ask the darkness to hide me and the light around me to become night— but even in darkness I cannot hide from you. To you the night shines as bright as day. Darkness and light are the same to you (Psalm 139:11, 12 NLT).
You might get by with hiding your sins and transgressions from your friends, maybe even your family, but nothing is hidden from our Lord.
Lord God, help us to stop hiding our sins. Help us to bring our sin to You and may You be gracious and help us remove these stumbling blocks from our lives. Lord, thank You for Your love, mercy, and grace. We praise You, Lord God. Amen.
Tuesday
He Calms the Storms
Then Peter called to him, "Lord, if it's really you, tell me to come to you, walking on the water." "Yes, come," Jesus said. So Peter went over the side of the boat and walked on the water toward Jesus. But when he saw the strong wind and the waves, he was terrified and began to sink. "Save me, Lord!" he shouted. Jesus immediately reached out and grabbed him. "You have so little faith," Jesus said. "Why did you doubt me?" When they climbed back into the boat, the wind stopped. We get ourselves in bad situations because of our lack of faith and belief in our Savior. We will often step out in faith for what we feel Jesus is asking us to do, then we get discouraged when things don't go as we expected. Sometimes, we immediately give up our God inspired dreams. We question ourselves on whether it was something that God wanted us to do or was it something that we wanted to do. So we just give up and quit. This seems to be a pattern of our human nature (Matthew 14:28-32 NLT).
As we are floundering in our unbelief and lack of faith, God will show up and show out. His intervention is often immediate. Although at other times, He will make us wait and flounder in our lack of belief, not as punishment, but in order to teach us an important lesson in life. It's important for us to always remember that God is with us and will never leave us. As it's been said many times, "The will of God will never take you, where the riches of God cannot supply you." Go into all areas of life, prayerfully and have faith and trust in our God. He will lead, direct, and deliver us, through our trials and tribulations.
Thank you, Jesus, for pulling us out of the deep waters of our lives. Thank You, Lord, for calming the storms and stilling the waves. Amen.

Wednesday
Old Self

My old self has been crucified with Christ. It is no longer I who live, but Christ lives in me. So I live in this earthly body by trusting in the Son of God, who loved me and gave himself for me (Galatians 2:20 NLT).

Everyone of us has a sinful nature. We are broken people, living in a broken world. Some of us realize that we need Jesus, quicker than others. Some of us think we know Jesus but we aren't living like we do. Some of us are determined to do it "our way."

I'm thankful that my "old self" died on the cross with Christ. He lives in me now and I do my best to glorify His name, but many times I also fail miserably at that attempt. I'm not perfect, by any means, but I know the One who is and He died for me so that my sins would be washed away. I am talking about all sin, from my past, present, and future. He died for your sin, too.

We can't out- sin the grace of God.

That said, we have to note this fact: if we are living with Jesus in our lives, and when we slip up and make sinful mistakes, the Holy Spirit brings us to conviction which should bring us to repentance. Repentance is the asking of forgiveness of our sin and doing our best not to return to that sin. In John 8:1-11, Jesus addresses sin, repentance and forgiveness, illustrated by the story about the prostitute who He rescued from sure death at the hands of her accusers. After saving her from sure physical death, He told her to "go and sin no more."

If we are living in unrepented sin, we must do a soul check on ourselves and see if we find Christ. Chances are that the dark side of unrepentant sin cannot co-exist with Christ.

The Good News is that when we have Christ, we will do our best not to sin, but when we mess up (and we will), we have a Savior who died for that sin, All sin for All times.

Lord God, thank You for Your ultimate sacrifice for our salvation. It's in Your holy name that we pray. Amen.
Thursday
God Releases His Great Light
The people who walk in darkness will see a great light. For those who live in a land of deep darkness, a light will shine (Isaiah 9:2 NLT).
A Great Light shown upon the people, but many did not see it. They were so busy living in their brokenness and sin they didn't notice there was a Light available to illuminate their path.
The reason they didn't see the great Light was that they didn't want to see it. They didn't want to seek that Light. Jesus said, "Keep on asking, and you will receive what you ask for. Keep on seeking, and you will find. Keep on knocking, and the door will be opened to you (Matt. 7:7).
But, many people did see that Light and found a life that is far better than can be described by human understanding. That Light is found by faith. That Light lives today. That Light is Jesus Christ, the Son of God.
Open your eyes, lost children, the Great Light is among us. Seek Him, knock on His door. It is promised that if we seek, we will find, and if we knock, the door will be opened. Do it and change Your life in the present situation and for eternity.
Jesus spoke to the people once more and said, "I am the light of the world. If you follow me, you won't have to walk in darkness, because you will have the light that leads to life" (John 8:12 (NLT).
Thank You, Lord God, for saving us from ourselves. In Jesus' mighty and matchless name. Amen.

Friday
Life's Struggles Made Easier
For God, who said, "Let there be light in the darkness," has made this light shine in our hearts so we could know the glory of God that is seen in the face of Jesus Christ (2 Corinthians 4:6 NLT).
Are you still struggling and fighting with life? Are you still wandering around in the darkness of this world? Many times the glory we can experience in this world is overshadowed by the darkness that we have allowed into our lives. Yes, there are wonderful things in this world, but those wonderful things even get better when you are walking in the light of Christ. Even the rough times of life are so much better when you have Jesus to lean on. What are you waiting for? Open your heart and see His glorious Light!
Dear Lord, I lift up all who are struggling with life. I pray that they will accept You and find Your peace and comfort while they are in their earthly valleys. I ask in the mighty name of Jesus, Amen.
Saturday
The Example
"I have given you an example to follow. Do as I have done to you" (John 13:15 NLT).
Jesus gave us the example of Himself. Why is it taking us so long to understand and follow Him?
Love and serve others and love God. Why is it so hard to get this clear message? Are we so caught up in what we deem as entitlements to realize that we are made to worship God and serve others? We've removed God from our government, schools, and our lives. Wake up brothers and sisters! Being a follower of Christ is much more than being in church on Sunday.
God forgive us for we don't know what we are doing. We are lost, broken, and not following You. Lord, Help us to get on track...Your track. Amen.
Sunday
It Begins with Trust
The instructions of the Lord are perfect,
reviving the soul.
The decrees of the Lord are trustworthy,
making wise the simple.
The commandments of the Lord are right,
bringing joy to the heart.
The commands of the Lord are clear,
giving insight for living (Psalm 19:7-8 NLT).
We must take one step at a time:
Step 1 - Trusting God's instructions
Step 2 – Trusting His decrees
Step 3 – Trusting His commands
Step 4 – Trusting His clarity
Step 5 – Trusting in His Word as truth
With our trust in the fact that God is who He is, we now see how much we need Jesus. We see our inability to be in the presence of God, without a Mediator. We see how broken we are and how much we need Jesus to cover our brokenness. We see a God who lifts our Savior from death to life. We see our God as He is, Creator and loving Father. We see our God as righteous. We see our God as sovereign. We see our God as just.
Thank You, Lord God, for being who You are: God of all! Amen.
Please Note: We moderate all reader comments, usually within 24 hours of posting (longer on weekends). Please limit your comment to 300 words or less and ensure it addresses the content. Comments that contain a link (URL), an inordinate number of words in ALL CAPS, rude remarks directed at the author or other readers, or profanity/vulgarity will not be approved.