Monday, September 24, 2018 @ 7:45 AM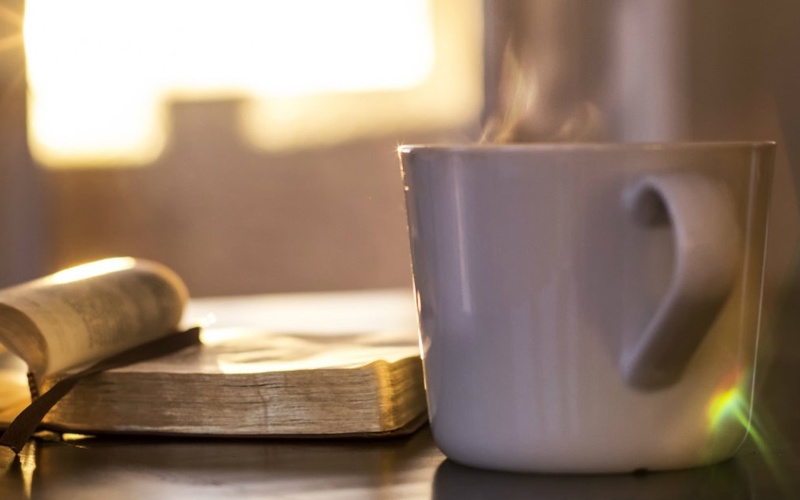 ATTENTION: Major social media outlets are finding ways to block the conservative/evangelical viewpoint. Click here for daily electronic delivery of The Stand's Daily Digest - the day's top blogs from AFA.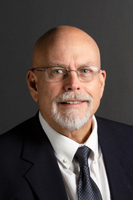 Rob Gardner
Retired AFA Staff Member
MORE
Monday 
Why Do I Share God's Truth?

So you can see we were not preaching with any deceit or impure motives or trickery. For we speak as messengers approved by God to be entrusted with the Good News. Our purpose is to please God, not people. He alone examines the motives of our hearts. Never once did we try to win you with flattery, as you well know. And God is our witness that we were not pretending to be your friends just to get your money!  As for human praise, we have never sought it from you or anyone else.  We loved you so much that we shared with you not only God's Good News but our own lives, too (1 Thessalonians 2:3-6,8 NLT).

Why, do I share God's truth? Because I have been called to do just that. There isn't any glory for myself in doing this and many times there is much animosity and even hate towards me for standing on God's word, but I can live with that. My goal is to share God's word and His truth, and in doing that, I always hope to speak with the love of Christ. I pray that anything I say will reflect positively on our Lord, without shining a light on myself. The message must be all about Jesus, not about me. I pray that He will use me, then help me get out of the way so that He can work in the hearts of those who are lost or bogged down in sin.
If you call yourself a Christian, you are also called to share God's truth. Just because I have minister attached to my name doesn't make me the only one who should share Christ with others. You are also called into ministry. We are the hands and feet of Christ. Are you ready to share what Jesus has done for you with others? Are you praying that God will direct people across your path so that you might have an opportunity to share Jesus with them? It's something to think and pray about. God will equip you if you are willing. You might ask, "how do I share Jesus with others?" Simple, in 2 minutes or less, tell someone what Jesus has done in your life. It's your story and only you can tell it. Just be ready, because when you ask God to use you, He will.
Glory be to God! He will use us if we are willing. May each of you be His light into this dark and dying world.
In Jesus' Name, dear Lord, use each of us to bring more sheep into Your Fold. Amen. 
Tuesday 
Following Jesus

Then Jesus said to his disciples, "If any of you wants to be my follower, you must turn from your selfish ways, take up your cross, and follow me"(Matthew 16:24 NLT).

I read a friends post about following Jesus and it brought to mind a very short, one sentence, devotion.
If Jesus is your co-pilot, move over.
We might think we can lead Him in the direction that we want to go, but in reality, we should never be the leader. Jesus should be our leader and we must follow Him.
I know that I've gotten out in front of Jesus many times and when I have, it's not worked out very well. As my friend stated in his post, stop pulling Jesus around in the wagon. Get in that wagon and let Jesus pull you.
Father God, thank You for leading us. Let us remember every day that You are the One we must follow. We pray in the mighty name of our Lord and Savior, Jesus Christ. Amen. 
Wednesday 
God's Miraculous Creation

You made all the delicate, inner parts of my body and knit me together in my mother's womb (Psalms 139:13 NLT).

When we experience our children having babies, God's plan for our lives becomes clearer. I thank God for His love for us that He brings new life from the womb. Two years ago, my daughter gave birth to my first grandchild. Today is James' 2nd birthday. Not only that, he now has a 9-week old sister who he will love and protect for the rest of their lives. Grandchildren are true gifts from God. Time flies, enjoy and thank God each day for His blessings.
Dear Lord, thank You for Your amazing hand of creating us in our mother's womb. You, Father, are the Creator and our God. In Jesus name, I give thanks and praise. Amen. 
Thursday 
A Peaceful Existence

You will keep in perfect peace all who trust in you, all whose thoughts are fixed on you! (Isaiah 26:3).

If you are without peace in your life, there is but one way to have it - God. He blesses those who trust and rely on Him. Are you ready to find the peace that you need?
Dear Father, bring Your peace into the lives of those who need it. Lord, at this very moment, touch them and bring them peace, a peace that only You can provide. In Jesus' name. Amen. 
Friday
Finding Happy Days

Finally, all of you should be of one mind. Sympathize with each other. Love each other as brothers and sisters. Be tenderhearted, and keep a humble attitude. Don't repay evil for evil. Don't retaliate with insults when people insult you. Instead, pay them back with a blessing. That is what God has called you to do, and he will grant you his blessing. For the Scriptures say,
"If you want to enjoy life
and see many happy days,
keep your tongue from speaking evil
and your lips from telling lies.
Turn away from evil and do good.
Search for peace, and work to maintain it.
The eyes of the Lord watch over those who do right,
and his ears are open to their prayers.
But the Lord turns his face
against those who do evil (1 Peter 3:8-12 NLT).

In today's Scripture, Peter writes instructions for finding a great life. These instructions are valid for walking this Earth while securing the blessings of God for an eternity with Him.
Thanks be to God, for His Word. Father God, you truly have given us the greatest book ever written. It is the Book of Life.
Dear God, Creator, Savior, and King of all things, please save us from ourselves. Bring us back to You, Lord. We have drifted so far from Your instructions. Lord, take us back into Your mighty arms. We need You in our lives and in our nation. Save us, Lord. We ask and pray this in the holy name of Jesus Christ. Amen. 
Saturday 
God Is Busy

For God is working in you, giving you the desire and the power to do what pleases him (Philippians 2:13 NLT).

God may be busy, but He is never too busy to hear and answer our prayers. He never, ever gives up on us. God is always faithful. He is doing a work in your life, right now. All you must do is turn to Him and give Him a chance to complete His work.
How do I know? He did a work in me.
Lord God, thank You for loving us so much that You will come to us as we are but never leave us as we are. When You come into our lives, You make incredible changes. Help us to give up our sinful desires and follow You. Lead us and direct us to Your righteous path, Lord. We pray in the mighty name of Jesus Christ, our Savior. Amen. 
Sunday 
Called by God 
The Lord gave me this message:
"I knew you before I formed you in your mother's womb.
Before you were born I set you apart
and appointed you as my prophet to the nations."
"O Sovereign Lord," I said, "I can't speak for you! I'm too young!"
The Lord replied, "Don't say, 'I'm too young,' for you must go wherever I send you and say whatever I tell you. And don't be afraid of the people, for I will be with you and will protect you. I, the Lord, have spoken!" Then the Lord reached out and touched my mouth and said, "Look, I have put my words in your mouth!" (Jeremiah 1:4-9 NLT). 
We are all called to work for God's kingdom. God has blessed us with abilities and talents that He will use in order to shine His Light into this lost and dying world. God doesn't have to use us, but He chooses to use us as servants to benefit mankind and grow His kingdom. We all have different gifts and by using our talents, we glorify God. Furthermore, when we band together and use our abilities along with the abilities of others, we have a stronger witness for Christ. This is why the church is so important. It's through the relationships that we create with other Christian brothers and sisters, that we become a louder voice and a larger presence for our heavenly Father. 
So, when (notice I said, when, not if) you are called to use your talents for God, remember what the Prophet Jeremiah experienced. He thought he was too young to be used by God, but God set him straight on that, very quickly. Today's Scripture (Jeremiah 1:4-9) is a great reminder of how God will use any of us if we let Him. God will provide all we need, so that we might be able, to complete our mission for His kingdom. 
Thanks be to God for using your willing children to take your message of love, mercy, grace, and repentance to the world. Lord, help each of us to say, "Lord, use me." In Jesus' mighty name, I pray, Amen.
Please Note: We moderate all reader comments, usually within 24 hours of posting (longer on weekends). Please limit your comment to 300 words or less and ensure it addresses the content. Comments that contain a link (URL), an inordinate number of words in ALL CAPS, rude remarks directed at the author or other readers, or profanity/vulgarity will not be approved.