Tuesday, October 30, 2018 @ 2:14 PM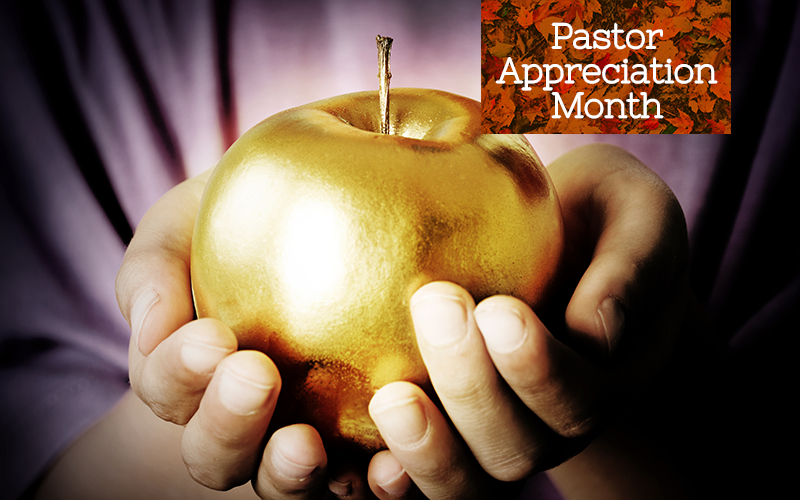 ATTENTION: Major social media outlets are finding ways to block the conservative/evangelical viewpoint. Click here for daily electronic delivery of The Stand's Daily Digest - the day's top blogs from AFA.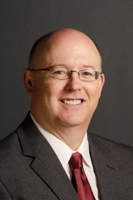 Dr. Robert Youngblood
The Stand
MORE
"A word fitly spoken is like apples of gold in settings of silver."
Proverbs 25:11
"I didn't like that preacher at camp meeting today," said Great Aunt Ruby.
Why she stewed over this for 25 minutes on the car ride home before launching the salvo in Grandmother Youngblood's kitchen baffles me.  Despite having taught for years and normally having amazing social graces, Aunt Ruby didn't time those words well at all.
Now perhaps the heat of being in a covered but open worship area was just too much for Aunt Ruby as the fans spun overhead with that rhythmic round-and-round sound.  It wasn't as if they had any power to draw more air or breezes past the posts as we sat on pillows on top of the wooden benches with sawdust beneath our feet. 
The heat would build up, and someone would start flapping their paper fan.  Soon the whole flock worked the fans like birds on wings to rise above the heat of both the temperature and the sermon—until they felt cooler again.   
Despite these efforts often our sweat sweated, so worship services seemed even longer.
Grandmother loved her sister, but she didn't let Aunt Ruby off the hook for long. 
"You didn't like it," she said, "because it convicted you." 
Grandmother was willing to let sin be called sin, and Aunt Ruby didn't like it.  However, God used this to bring them closer to each other and him (Proverbs 25:11).
So whether it is a camp meeting, a Sunday service, or listening on the radio, each of us may have adored, abhorred, or possibly even ignored the pastor and the message brought.  A powerful question we need to ask is "Are they staying true to the authority and inerrancy of the Bible?"
Others share their thoughts about this
I reached out to a few friends vowing their anonymity if they would just answer:  what makes us adore, abhor, or ignore pastors?  After you read their answers below, you're welcome to comment too. 
Adore
"Pastors that will call, check up on, read scripture and pray with members sometimes by phone."
"Adore- pastors who make themselves available to their flock. They are approachable and accessible. Willing to share their own faults. Make time for their own families and discipline their children. Have a teachable spirit."
"We adore they always put themselves right here with us, they admit they are misfits and they are broken just like the rest of God's children. They NEVER act sinless or 'better' than anyone."
"His preaching and teaching both 'comfort the afflicted and afflict the comfortable.'"
"He is maturing in Christ-likeness, especially in the way he shepherds the flock"
"He spends much time in his most important two duties: praying and studying."
"In dealing with others, he always makes room for God's grace to work." 
"I adore pastors who boldly tell the truth of Scripture with humility and a sense of brokenness."
"I 'adore' pastors who are humble despite many reasons to be arrogant: a big and popular church, adoration from church members, a well-known name. True story: on a Wednesday night I arrived at the church to find the pastor mopping the floor due to a roof leak. There were many other people to do it but he got there first, saw the leak, and went to work. That sight will forever be with me, and I will always respect that pastor for his mop work."
"Don Wildmon [the Founder of AFA] was never my pastor, but he served in that capacity for many years.  We were talking about what one attribute that a pastor needed to be successful in leading a church.  He said that not only did a pastor have to love his people, but he needed to show that love to his people."
"Shortly after our family moved to Tupelo we were hit with a powerful ice storm that crippled the city.  We had no power or phones, [or heat]. We were attending a small fellowship.  I will never forget our pastor braving the ice-covered streets to check on us and bring us some firewood for our fireplace.  We were just one of many stops he had made that day just to check on his flock.  That was over twenty years ago, and I still remember it like it was yesterday."
"[My pastor, who quietly served that church 5 decades,] mentored me through his preaching and through the way he lived out the Christian life. I remember his dear wife commenting one Sunday night that they had received 20 calls that afternoon regarding various church needs. Can you imagine getting 20 calls in one afternoon! That short comment has served to remind me through the years of the load that our pastors and their families bear day after day. It has caused me to look for ways to encourage my pastor."
"I love the pastors who move through the Bible verse by verse with expository preaching by digging into the original language and times so it opens wide for us. It's easier to understand.  Oh!  And just because there's a holiday like Mother's Day, they don't change the sermon schedule.  The next chapter and verses in line are taught instead."
Abhor
"I abhor pridefulness in a pastor." 
"Attempts to be clever, entertaining, and trendy."
"Pastors who put emphasis on showmanship over content. Sermons with points that all start with the same letter just for the sake of it, lol. OH!  And I abhor pastors who put on a new persona when they preach. It is fine to have a stage presence or a stage voice…but you shouldn't transform into a completely different person. That just weirds me out."
Ignore
"[The pastor] who is not constantly renewing their mind through the study on the Word."
"[The pastors] who write a book or claim to be an expert before they are at least 40 years old."
"The pastor who puts his hand to the plow of one church while simultaneously seeking the next church on the stepping ladder."
"I ignore the pastor who refuses to acknowledge the authority of Scripture and its inerrancy."
"I ignore the pastor who condones sin instead of calling it sin as told to us from the Bible. I've left denominations because of this."
"[The pastors] who look for novel solutions/strategies/interpretations while not availing themselves to the centuries of Godly wisdom from our spiritual fathers."
"I ignore pastors who are lukewarm or driven by prosperity doctrine."
The trouble for pastors, bless their heart, is they can get both good and bad feedback on the same sermon or decision made.  I bet at times they would like to put those folks in a room together like Aunt Ruby and Grandmother Youngblood to let them and the Holy Spirit work it out.  
Like I've told my wife, "If Jesus couldn't make everyone happy, what chance do we have?"  So what chance do our pastors have too?  
So if your pastor is truly preaching God's Word, remember to dwell on whatever is true, honorable, right, pure, lovely, of good repute, excellent, and worthy of praise (Phil. 4:8), because eventually the preaching may turn to meddling as your toes get stepped on so they can help you keep your feet on the narrow path. 
Please Note: We moderate all reader comments, usually within 24 hours of posting (longer on weekends). Please limit your comment to 300 words or less and ensure it addresses the content. Comments that contain a link (URL), an inordinate number of words in ALL CAPS, rude remarks directed at the author or other readers, or profanity/vulgarity will not be approved.