Monday, October 1, 2018 @ 8:14 AM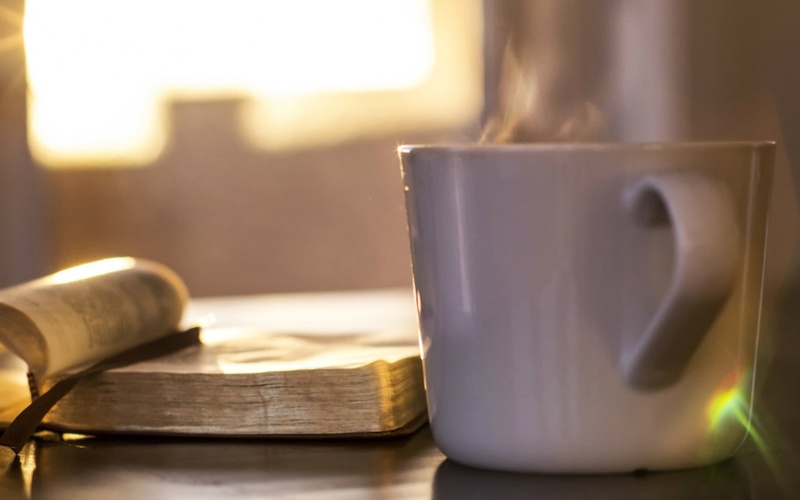 ATTENTION: Major social media outlets are finding ways to block the conservative/evangelical viewpoint. Click here for daily electronic delivery of The Stand's Daily Digest - the day's top blogs from AFA.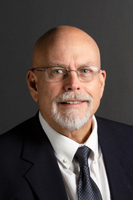 Rob Gardner
Retired AFA Staff Member
MORE
Monday 
Stillness
"Be still, and know that I am God!
I will be honored by every nation.
I will be honored throughout the world."
The Lord of Heaven's Armies is here among us;
the God of Israel is our fortress (Psalm 46:10-11 NLT).

Being still is not a watermark in my life. I'm sure that I'm like many of you, I'm busy. Business can control our lives and take us away from our Lord. Sometimes, being busy "for the Lord" moves us farther from what He has in store for us and moves us to what "we" want. We must guard against business that takes us down well-intended pathways but away from spending prayer time with God. We must be still and listen in order to discover God's plans for us.
Be still. Listen and absorb His Word.
Father God, help us to be quiet. Help us to be still. Help us to absorb Your word and we pray that the Holy Spirit will guide our quiet time. Thank You, God, for your amazing Word and truth. Amen.
Tuesday 
Turning to Him or Away from Him
Jesus shouted to the crowds, "If you trust me, you are trusting not only me, but also God who sent me (John 12:44 NLT).
How many times do we stop trusting in the promises of Jesus? When we stop trusting His promises we fail to trust God, our Father.
Remember that God is faithful and trustworthy. Never recant your faith in His Son or His promises.
Thank You, God, for being faithful and trustworthy, even when we aren't. In the mighty name of Jesus, we ask and pray. Amen. 
Wednesday
We Aren't Listening 
Listen, O Israel! The LORD is our God, the LORD alone. And you must love the LORD your God with all your heart, all your soul, and all your strength (Deuteronomy 6:4-5 NLT). 
As a nation, we need to listen and pay attention to this Scripture. We must return to God; loving Him with all of our hearts, souls, and strength. 
Dear Lord, prick the hearts of the masses and bring us back to You. Amen.
Thursday
The Good Fight
Fight the good fight for the true faith. Hold tightly to the eternal life to which God has called you, which you have declared so well before many witnesses (1 Timothy 6:12 NLT). 
Every day we are in a fight. It is sometimes a physical battle but more often it is a spiritual battle. There is a spirit of evil that is becoming more and more prevalent. Satan and his army of demons do their best to get in our way. We need to turn to our faith and fight as we have never fought before. The Devil can't stand in the presence of Jesus, so clothe yourselves in Christ. 
If you want to know more about fighting in the spiritual realm, study Ephesians 6:10-17. Paul speaks directly on how to be victorious. 
Thank You, Father, for Your Book of instruction. Amen.
Friday
Prayer Time - Any Time - All The Time

Are any of you suffering hardships? You should pray. Are any of you happy? You should sing praises. Are any of you sick? You should call for the elders of the church to come and pray over you, anointing you with oil in the name of the Lord. Such a prayer offered in faith will heal the sick, and the Lord will make you well. And if you have committed any sins, you will be forgiven (James 5:13-15 NLT).

I cherish my prayer time each day. It is the time that I have open chats with my Father God. In this time, I do my best to listen to His correction, His guidance and His desires for me.
I also praise His holy name and thank Father God for all that He is doing in and through my life.
I spend a lot of time in intercessory prayer, praying for all my friends and family. We are all broken and struggling in life. We need to lift each other up during these prayer sessions.
I hope that each of you takes time each day to talk with Him. This is the one time that we truly have that personal relationship with God, our Father. It's one on one time. He hears our every plea. Don't take that lightly. The Creator of all things is listening and He is speaking truth into your life. It is so important- pray and listen.
Thank you, Lord. We praise Your holy name. Thank You for listening to our wants, desires, and needs. Thank You for answering our prayers, whether it be, yes, no, or not yet. We can trust that You are answering in the way that is best for us. Thank You Father, Thank You! We pray and give thanks to You. We ask and pray in the mighty name of Your Son, Jesus Christ. Amen.
Saturday
His Infallible Word

For we cannot oppose the truth, but must always stand for the truth (2 Corinthians 13:8 NLT).
God's word is truth. It's infallible. It's perfect. It's inerrant. It's our map to life, this life and everlasting life.
Read it. Study it. Live it. Believe it. Thanks be to God!
Lord God, bring us to the point that we will live your word, every day. Thank you, Lord, for giving us another day. Help us to live today like the gift that it is. In Jesus' name, I pray. Amen.
Sunday 
Have We Traded God's Truth for the Devil's Lies?
But God shows his anger from heaven against all sinful, wicked people who suppress the truth by their wickedness. They know the truth about God because he has made it obvious to them. For ever since the world was created, people have seen the earth and sky. Through everything God made, they can clearly see his invisible qualities—his eternal power and divine nature. So they have no excuse for not knowing God.
Yes, they knew God, but they wouldn't worship him as God or even give him thanks. And they began to think up foolish ideas of what God was like. As a result, their minds became dark and confused. Claiming to be wise, they instead became utter fools. And instead of worshiping the glorious, ever-living God, they worshiped idols made to look like mere people and birds and animals and reptiles.
So God abandoned them to do whatever shameful things their hearts desired. As a result, they did vile and degrading things with each other's bodies. They traded the truth about God for a lie. So they worshiped and served the things God created instead of the Creator himself, who is worthy of eternal praise! Amen. That is why God abandoned them to their shameful desires. Even the women turned against the natural way to have sex and instead indulged in sex with each other. And the men, instead of having normal sexual relations with women, burned with lust for each other. Men did shameful things with other men, and as a result of this sin, they suffered within themselves the penalty they deserved.  Since they thought it foolish to acknowledge God, he abandoned them to their foolish thinking and let them do things that should never be done. Their lives became full of every kind of wickedness, sin, greed, hate, envy, murder, quarreling, deception, malicious behavior, and gossip. They are backstabbers, haters of God, insolent, proud, and boastful. They invent new ways of sinning, and they disobey their parents. They refuse to understand, break their promises, are heartless, and have no mercy. They know God's justice requires that those who do these things deserve to die, yet they do them anyway. Worse yet, they encourage others to do them, too (Romans 1:18-32 NLT).

Please take the time to read this. Today's Scripture is from Romans. It is God's Word and we need to understand it in order to grasp what is going on in our nation. After reading this, search your heart for the answer to this question: Has God given us over to our own desires and abandoned our nation? 
It's a tough question. I know as a believing, follower of Christ, He has not left His church (people), but I am not sure I can say that for our country. I want to say that He has not removed His hand from our country, but on the other hand, as a nation, we have moved further and further from His truth. 
Dear God, we pray that You, Creator of all things and King of all creation, will bring us to our knees in repentance. Lord, We pray for a great awakening. We pray this in the mighty name of Jesus, our Savior. Amen.
Please Note: We moderate all reader comments, usually within 24 hours of posting (longer on weekends). Please limit your comment to 300 words or less and ensure it addresses the content. Comments that contain a link (URL), an inordinate number of words in ALL CAPS, rude remarks directed at the author or other readers, or profanity/vulgarity will not be approved.