Friday, December 21, 2018 @ 02:11 PM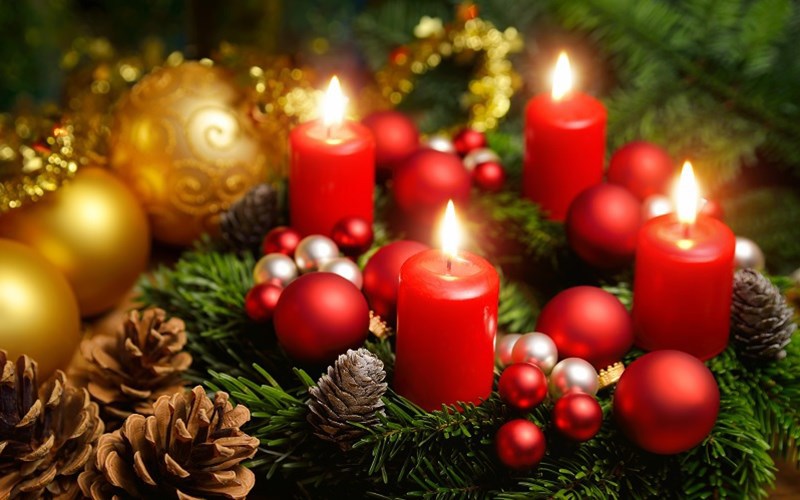 ATTENTION: Major social media outlets are finding ways to block the conservative/evangelical viewpoint. Click here for daily electronic delivery of The Stand's Daily Digest - the day's top blogs from AFA.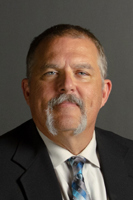 Dr. Ray Rooney, Jr.
Digital Media Editor
MORE
<Read John 1:1-18>
Matthew's Advent made the case for Jesus as Messiah.  Mark's Advent introduced the Savior on a mission (to obey the Father and engage the enemy).  Luke's Advent presented the Son of Man in the midst and flow of actual history.  John's Advent?  Jesus is God.
Scholars are pretty confident that the Synoptic Gospels (Matthew, Mark, and Luke) were all written prior to the fall of Jerusalem and the destruction of the temple in 70 A.D.  They tend to suggest John was written either in the '80s or even early '90s.  But surely if an event as significant as the destruction of the temple had already occurred John would have mentioned it.  Even though getting the decade correct for John's gospel may be a little iffy, its purpose is clear: substantiate the Synoptics by leaving absolutely no room for doubt that Jesus was indeed a Jewish Messiah, a conquering hero, and a perfect Man…and much more!
John's "Advent" seems to energize the Synoptics.  Read his first chapter and then go back and read theirs.  It puts the Nativity (Matthew and Luke) and the baptism (Mark) in their proper perspective.  That wasn't just a child in Bethlehem.  Nor was He only accepting the mantle of the prophet at His baptism.  That was God in that manger and God at John's baptism.
I remember a philosophy of religion class I took while working on my M.Div. back in the early '90s.  The professor had invited a professor from another school to give a guest lecture.  The guy tried to convince us that none of the gospels made the case that Jesus was actually God.  "Have you ever read the Gospel of John in general and the prologue in particular?"  "John was written by some guy at the end of the first century to try and give the persecuted Christians a leg to stand on."  Yeah, right.  That's about as likely as the Sodom and Gomorrah narrative being about "hospitality" rather than a particular sexual sin.
Naysayers are nothing new.  It's pretty much agreed upon that 1 John is a polemic against the Gnostics who were already trying to diminish the role of Jesus in the Godhead by the end of the first century.  Likewise, "adoptionism" (also known as dynamic monarchianism) was already being floated as well. That's the idea that Jesus became the Messiah and was "adopted" into the Godhead at either His baptism or resurrection.  He was just a remarkable man prior to being "adopted" by God the Father (Jehovah's Witnesses hold to a form of this). 
It seems as if John had both the Gnostics and adoptionists both in mind when he wrote his famous prologue for it literally blows that kind of heretical nonsense out of the proverbial water (in the same way that Romans 1 blows away the "hospitality" notion that many have created from Genesis 19).  Moreover, it serves as the propellant for the remainder of John's gospel.  If you have already been told from the get-go who Jesus is it is not going to be all that incredible to believe He turned water into wine (John 2:1-11), fed 5,000 with just a few loaves of bread and fish (John 6:5-14), or raised a man from the dead after having been entombed for four days (John 11:1-45). 
You don't have to wait for John chapter three and the Lord's encounter with Nicodemus to learn of salvation being associated with Jesus.  It's right there in John's Advent in the first chapter.  After writing that His own (Jews) had rejected Him the apostle writes,
But to all who did receive him, who believed in his name, he gave the right to become children of God, who were born, not of blood nor of the will of the flesh nor of the will of man, but of God (John 1:12-13).
That's right, one is not a "child of God" by virtue of being born as so many are saying today.  We become children of God when we receive Jesus by believing who He is as clearly revealed in John's prologue.  Not a second before (see Ephesians 2:1-2).
Read John's prologue again and again.  No other religion in the world makes the claims for their hero like John does in the opening lines of his gospel.  Jesus is:
God (1:1)
Creator (1:3)
Life (1:4)
Conqueror of darkness (1:5)
The "true light" (1:9)
Salvation (1:12-13)
Origin and source of grace and truth (1:17)
John is neither equivocal nor ambivalent about who Jesus is and His own self-awareness of it (see John 6:35-58, 10:7-18, 11:25-27, 14:1-7, and 17:1-3 as a small sampling). 
And yet much of modern Christianity has been easily co-opted into proclaiming a Jesus who is nothing more than a social justice champion.  He is not a God who judges the hearts and souls of mankind.  He accepts EVERYONE just as they are (except for evangelicals) and doesn't require even a modicum of repentance.  Probably half or more of all churchgoers today believe Jesus approves of all expressions of sexuality, a woman's right to kill her own child, open borders, socialism, every religion in the world, and the persecution of every Christian fundamentalist and evangelical throughout the world.
Today's mainline Jesus is effeminate, tolerant, liberal, accepting, affirming, easy-going, an evolutionist, and an environmental activist (He despises SUV's but is just fine with private jets for the wealthy). 
Even for those who have tried to remain biblically faithful in the midst of rampant narcissism and hedonism, He is not much more than a great cosmic CEO.  After all, we're His "hands and feet."  Apparently, He can create the infinite universe but He can't manage humanity without us.  The truth is, Jesus is just a therapist for sinners and a figurehead for a lot of churchgoers (Savior Emeritus). 
The fact is, John doesn't know of any Jesus who condones sin and rewards people for their initiative and hard work.  Let me say it again.  John only knows Jesus as the Creator God who will judge the living and the dead.  Arguably, the most powerful sentence in the entire Bible is John 1:14,
And the Word became flesh and dwelt among us, and we have seen his glory, glory as of the only Son from the Father, full of grace and truth.
The Jesus that John presents in his prologue is no mere facilitator, educator, coordinator, or administrator.  He is God incarnate.  God in the flesh.  The personification of grace and truth.  He is the Good Shepherd, the resurrection and the life, the way, the true vine, and the ruling Monarch of a kingdom not of this world.  John doesn't reach a conclusion about Jesus after 20 chapters.  He begins with the conclusion. 
We've made Christianity about everything but Jesus Christ.  I think that's called "churchianity."  According to Jesus in Revelation 2:1-7 churchianity doesn't cut it.  I doubt John would recognize Christianity today.  Cheap grace.  Entertaining worship.  Ambitious clergy who set their sights on bigger churches with higher salaries.  Narcissistic churchgoers who church-hop until they find what they want.
John's Advent message?  Jesus is God.  Everything that pertains to life finds its source in Him.  There is nothing but darkness apart from Him. 
Let not your hearts be troubled. Believe in God; believe also in me (John 14:1).
Please Note: We moderate all reader comments, usually within 24 hours of posting (longer on weekends). Please limit your comment to 300 words or less and ensure it addresses the content. Comments that contain a link (URL), an inordinate number of words in ALL CAPS, rude remarks directed at the author or other readers, or profanity/vulgarity will not be approved.