Friday, December 07, 2018 @ 02:40 PM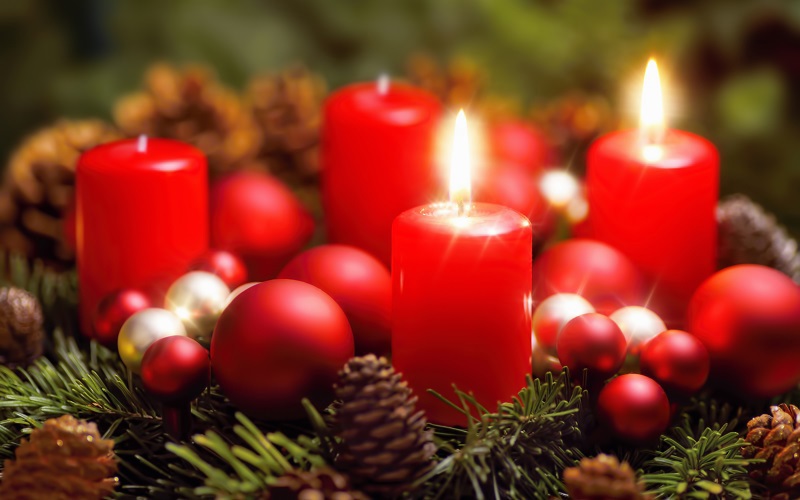 ATTENTION: Major social media outlets are finding ways to block the conservative/evangelical viewpoint. Click here for daily electronic delivery of The Stand's Daily Digest - the day's top blogs from AFA.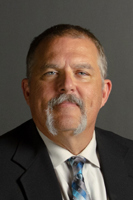 Dr. Ray Rooney, Jr.
Digital Media Editor
MORE
Preparation.  Examination.  Confrontation.
These are the themes Mark uses as a setting for the incredible story of Jesus.  He leaves no doubt about the conclusion he expects everyone to reach who reads his story as evidenced by the very first sentence of his gospel:
The beginning of the gospel of Jesus Christ, the Son of God.
No timidity.  No fear.  No concern about revealing his conclusion about the identity of Jesus too early without having first laid a great deal of background and context.  In a blatant surprise assault on people's religious sensibilities, convictions, and traditions, Mark begins by identifying his main character as not only the long-awaited Jewish Messiah (Christ), He also reveals Jesus as…dare it be said… "the Son of God."
Advent is the season of preparation and with Mark, you better be strapped in.  It's little wonder since it is well established from sources such as Eusebius, Papias, and Irenaeus that Mark had long been Peter's protégé (in much the same way as Timothy was to Paul), scribe, and interpreter.  Peter was a get-to-the-point apostle and you can see very early on that his style was appropriated by Mark.  It's a take-no-prisoners approach.  No nonsense.  No fear.  No hesitation.
Mark's handling of the gospel is a breath of fresh air.  We live in a time when our religious beliefs and convictions are whispered in a hush within the confines of our church sanctuaries and Sunday school rooms.  Much of today's religious leadership seems to be on an endless apology tour (shades of the Obama presidency).  They seem to be embarrassed that it was once proclaimed that Jesus is the only Son of God.  They act like they are ashamed that preachers once taught that Jesus is the only means to eternal life and that there is no salvation apart from Him (Acts 4:12).  Seldom will you ever find them preach a sermon with a text from the gospel of Mark.
<Read Mark 1:1-13>
John the Baptist
Mark begins his story with a citation from Isaiah 40:3 with shades of Malachi 3:1.  Clearly, both Mark and Peter believed John the Baptist fulfilled those prophetic words.  Mark's Advent doesn't begin with the nativity.  Instead, he steamrolls right into kingdom work. 
It's not hard to tell what Mark/Peter believed was essential to receiving God's kingdom in both heart and mind: repentance.  The proper preparation for salvation is one thing and only one thing.  Repentance.  It's not accumulating information.  It's not condescending to start attending religious services.  It's not even recognizing that God is love.  The road to kingdom life begins exclusively with repentance.  Later in the first chapter of Mark's gospel, the first words that he records came from the mouth of Jesus are, "The time is fulfilled, and the kingdom of God is at hand; repent and believe in the gospel" (Mark 1:15). 
John didn't work his way into people's hearts (and neither did Jesus for that matter) by schmoozing them over with words of comfort, entitlement, or promises of an easier life.  No, according to Mark, John showed up one day ("The time is fulfilled") and began offering "a baptism of repentance for the forgiveness of sins" [Mark 1:4]). 
Some would argue that is not a good way to begin a ministry.  It's too negative.  Just look at how most of the church "evangelizes" today.  A sign out front and maybe a line in the newspaper about when services begin and how "Welcome" you will feel.  We invite people to take advantage of our programs and facilities.  We assure them of the friendly atmosphere they will just love if they'll only start coming to church.  We'll even put them in charge of something if they'll stick around for a little while. 
What we won't do, though, is what John and then Jesus did.  We won't state the obvious that they are in desperate need of forgiveness of their sins.  We want to get them acclimated first to being loved and accepted before we bring anything negative up.  And unfortunately, sometimes if they go ahead and join our happy band of churchgoers, we don't bring it up at all.  Why upset the apple cart? 
You would think the Jews of 2,000 years ago wouldn't be all that receptive of a wild looking and living preacher out in the wilderness crying out that the only way to receive what God has to offer is to acknowledge your sins (publicly) and receive a "baptism of repentance."  We all know that would not go over very well today. 
And yet Mark records,
And all the country of Judea and all Jerusalem were going out to him and were being baptized by him in the river Jordan, confessing their sins (Mark 1:5). 
Maybe there wouldn't be so many empty pews in our churches on Sundays if we would stop the endless apology tour for the required prerequisite for salvation (repentance).  A relationship with God doesn't begin with a recitation of programs, specialty ministries and groups, modern conveniences and technologies, and overall "fun times" if people will just come to church.  No, it begins with a good hard honest look within and not being happy about it.  That brings me to…
Wilderness
It's not hard to understand why the setting for Christ's Advent in Mark is set in the wilderness, is it?  The wilderness is where we all begin with God.  The wilderness of our lostness.  The wilderness of sin.  The wilderness of gloom, doom, and "wild animals" (Mark 1:13).  After His own baptism, Jesus doesn't run to the temple or First Synagogue Jerusalem.  Rather, He goes further into the wilderness (alone) to confront the origin of sin face to face. 
That is indeed, the reality of salvation.  It only takes root when we recognize that the fertile glorious pastures we thought were the landscape of our souls is harshly revealed to be a barren and fruitless wilderness.  The place where self-revelation, confrontation, and temptation all combine to bring us to our knees in both sorrow and fear. 
The phrase in verse 5 is truly significant and telling: "And all the country of Judea and all Jerusalem were going out to him."  You don't let Christ come into your heart as so many people say today.  Salvation does not begin when you start feeling good about Jesus and agree to add Christianity to your life.  You meet Jesus Christ out in the wilderness.  You meet Him as you acknowledge the barren wasteland that is your soul.  You meet Him as you come "confessing [your] sins."  You meet Him by going out to Him
Conflict
Mark's Advent of Christ is marinated in conflict.  The implied conflict (later explicit) between the truly prophetic and the religious establishment.  The conflict between the ordered façade of life and fearful and uncontrollable wilderness.  The inner conflict so many people were wrestling with (as evidenced by the crowds coming confessing their sins and seeking John's baptism).  The foretelling of future conflict that is prefigured by the voice from heaven affirming Jesus' sonship and the Father's affirmation (as opposed to the sinful world's rejection of the claims of Christ and His disciples).  And finally, the conflict between Jesus and Satan as the Holy Spirit compels Him to confront the originator of sin in a body susceptible to suffering and temptation. 
As Mark sets forth to tell his story "of Jesus Christ, the Son of God," his presentation of Him (Advent) is more like an opening salvo than a benign introduction.  The storm clouds gather as John takes Elijah's mantle from Mount Carmel into the wilderness.  God acknowledges this is coming from Him as He affirms His presence in John's ministry just as He did in Elijah's.  A torrent of self-revelation is unleashed as crowds flock to John confessing their sins and seeking his baptism.  And Christ quietly marches off further into the wilderness to do what no human being has ever done before: face the full onslaught of satanic temptation without succumbing. 
And that's all in the first 13 verses of the first chapter of Mark's gospel.  What a fantastic Advent!
Please Note: We moderate all reader comments, usually within 24 hours of posting (longer on weekends). Please limit your comment to 300 words or less and ensure it addresses the content. Comments that contain a link (URL), an inordinate number of words in ALL CAPS, rude remarks directed at the author or other readers, or profanity/vulgarity will not be approved.