Monday, January 7, 2019 @ 7:40 AM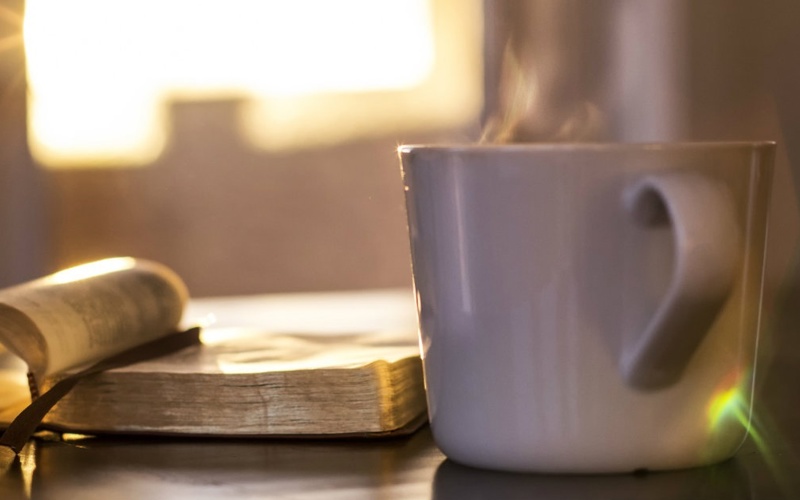 ATTENTION: Major social media outlets are finding ways to block the conservative/evangelical viewpoint. Click here for daily electronic delivery of The Stand's Daily Digest - the day's top blogs from AFA.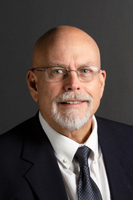 Rob Gardner
Retired AFA Staff Member
MORE
Monday 
A Prayer of Thanksgiving

All praise to God, the Father of our Lord Jesus Christ, who has blessed us with every spiritual blessing in the heavenly realms because we are united with Christ (Ephesians 1:3 NLT).

Right now, say a prayer of thanksgiving for what God has done, is doing and is going to do in your life. Just look at what Jesus did for each of us and be amazed at His love, mercy, and grace.
If you happen to be in a trial now, know that God is with you and will never leave you. He will bring you through this tough time and will not leave you there. He is not going to desert you, even when you might be tempted to desert Him.
God will prevail. I've read the end of the Book, God wins.
Lord God, help us to be attentive to You and be obedient to Your instructions. Let us praise You for all that you have done, are doing and are going to do in our lives. Lead us and direct us today in all we do, Lord. It is in Your name we pray. Amen.
Tuesday 
Boast Only in Jesus

Can we boast, then, that we have done anything to be accepted by God? No, because our acquittal is not based on obeying the law. It is based on faith. So we are made right with God through faith and not by obeying the law (Romans 3:23-24, 27-28 NLT).

For everyone has sinned; we all fall short of God's glorious standard. Yet God freely and graciously declares that we are righteous. He did this through Christ Jesus when he freed us from the penalty for our sins.
Dear Lord, we boast only in You! Thank You, God, for Your Son and His sacrificial death through which we are able to have a relationship with You. We are incapable of living a sinless life and following Your law. But by the Your blood, our lives are made clean, our past transgressions are wiped clean. Thank You, Lord. In Jesus' mighty name, we are made pure and righteous. Amen.
Wednesday 
God Provides

And we are confident that he hears us whenever we ask for anything that pleases him. And since we know he hears us when we make our requests, we also know that he will give us what we ask for (1 John 5:14-15 NLT).

God hears our prayers and supplies our needs. Trust in Him for He is good.
Dear Lord, help us to trust in You during the times of standing in the wilderness of life. Help us to know that You have a plan and it will be beneficial for us to be still, listen and wait on You. We ask You, Lord, meet and exceed our needs today and forever. In the mighty name of Jesus and by the power of the Holy Spirit, we pray. Amen.
Thursday 
He Is Alive

Suddenly, an angel of the Lord appeared among them, and the radiance of the Lord's glory surrounded them. They were terrified, but the angel reassured them. "Don't be afraid!" he said. "I bring you good news that will bring great joy to all people. The Savior—yes, the Messiah, the Lord—has been born today in Bethlehem, the city of David!" (Luke 2:9-11 NLT).
Jesus is as alive today as He was on the day of His birth. He is on His throne in Heaven, waiting for just the right time to return.
Father God, thank You for sending Jesus to save us from ourselves! We love You Lord and praise Your holy name. Amen.
Friday
Take Care Who You Follow 
Then Jesus gave the following illustration: "Can one blind person lead another? Won't they both fall into a ditch? Students are not greater than their teacher. But the student who is fully trained will become like the teacher" (Luke 6:39-40 NLT). 
There are many people who are leading others to false religions. Take care who you follow. 
Lord God, open our eyes to see Your truth. Help us to not believe the false teachings and the lies of this world. Give us Your power to rebuke Satan and all of his demons. Lead us today, Lord, out of the valley and help us climb the mountain that is in front of us. We ask and pray in the mighty name of our Savior and King, Jesus Christ. Amen.
Saturday 
Re-Live God's Grace Everyday

For the grace of God has been revealed, bringing salvation to all people. And we are instructed to turn from godless living and sinful pleasures. We should live in this evil world with wisdom, righteousness, and devotion to God, while we look forward with hope to that wonderful day when the glory of our great God and Savior, Jesus Christ, will be revealed (Titus 2:11-13 NLT).
Jesus came for ALL people, but He will not force himself on anyone. In order to accept His gift of salvation, a person must accept Him.
I feel that every morning before we put our feet on the floor, we should praise God for His grace. Without his grace, we would not be able to have a relationship with Him. Through His grace, we are saved. It's all about Him and not about anything that we have or could do. All we are required to do is accept Jesus, repent (turning from our sin) and walk with Him.
Father God, we praise You for Your love, mercy, and grace. We pray that many people will accept that grace today. We pray that those who have experienced Your grace will re-live that grace today and praise You for it. During this Christmas season, let each of us show our fellow man, the love, mercy, and grace that You have shown us. We pray in the mighty name of Jesus and by the power of the Holy Spirit. Amen.
Sunday 
Love and Truth

Surely his salvation is near to those who fear him,
so our land will be filled with his glory.
Unfailing love and truth have met together.
Righteousness and peace have kissed!
Truth springs up from the earth, and righteousness smiles down from heaven (Psalm 85:9-11 NLT).
In today's society, we are being told that God's truth is hate. We are being told that love overrules truth. I just have to say...... WHAT?
Folks, God's love for ALL of us is so big that we can't even begin to understand. But with that love comes truth. Truth can sting. Truth can cut to the bone and into the marrow. When a sinner (all of us) doesn't want to face the truth of the sin that they are living in, the sinner claims "oh, it's okay because I am doing this in love...or need.... etc." No, that is untrue! Truth reigns over "feelings." God's Word is truth. His Word is final. If you don't believe one thing that God says, how can you believe anything He says in His Word? We can't pick and choose what we want to believe or not believe.
We should fear God. This is not necessarily the shaking with fear, but the meaning involves much more. Fear of God is a deep reverence for our Creator. It's a respect and love for Him. It is not wanting to do anything that goes against His Word and His will. Fear of God is when we do commit sin, we come back to His Throne in humility and repentance. Our Father in Heaven loves us more than we can understand. The Holy Bible directs our path and gives us direction. His instruction is absolute and final.
God's instruction, by His holy Word, benefits us. His Word never tears us down but builds us into better people. While we struggle living in this current world, God prepares us for an eternity with Him. Without God in our hearts and without His word on our lips, we are lost, now and forever.
Thanks be to God for making a way for us. The Way is Jesus Christ. For God so loved the world that He gave us His only begotten Son. There is only one Way to God, that is Jesus Christ. This is truth, if you don't believe it or accept Jesus, you can't claim that you have not been told. Your choice has eternal consequences.
Lord God, thank You for being Lord of All. Amen.
Please Note: We moderate all reader comments, usually within 24 hours of posting (longer on weekends). Please limit your comment to 300 words or less and ensure it addresses the content. Comments that contain a link (URL), an inordinate number of words in ALL CAPS, rude remarks directed at the author or other readers, or profanity/vulgarity will not be approved.