Friday, January 25, 2019 @ 1:52 PM
ATTENTION: Major social media outlets are finding ways to block the conservative/evangelical viewpoint. Click here for daily electronic delivery of The Stand's Daily Digest - the day's top blogs from AFA.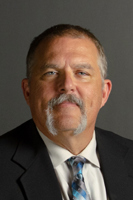 Dr. Ray Rooney, Jr.
Digital Media Editor
MORE
What were Jesus' last words to His disciples? 
Don't rush ahead to the Great Commission or even the words He spoke moments before His ascension.  I'm talking about His final words immediately prior to His arrest, trials, passion, and crucifixion.  According to the Apostle John, the last thing Jesus said in the way of teaching was:
In the world you will have tribulation. But take heart; I have overcome the world (John 16:33).
Chapter 17 is a prayer spoken directly to the Father and then the dominoes begin to fall in the Garden of Gethsemane.  The last thing Jesus said to the apostles before He would be separated from them by death was to expect hard times but not be defined by them.
Let that sink in.
The apostles didn't know those were His final teaching words to them before His death, but Jesus knew.  Not only because He said them, but when He said them makes them incredibly important.  After all the miracles, instruction, and preparation for proclaiming and inheriting the kingdom of God, the last lesson was…expect trouble.
Apparently, the modern church doesn't put very much stock in those words.
One of the most oft-asked questions by believers today is "Why is God letting this happen to me?" whenever trouble knocks on the door.  Coupled with that is our immediate appeal to God to intervene by sending the trouble away. 
Our theologians, preachers, and teachers seem to have done a pretty lackluster job in communicating those critical words of Jesus to His disciples.  For so many in God's kingdom, it is a bitter and difficult pill to swallow when they realize (experientially) that their belief in Jesus, their love for Him, and their obedience to Him does not shield them from pain, temptation, and hardship.  Somewhere through the centuries, salvation became primarily a message about a happy life with the added (but secondary) bonus of eternal life in the hereafter.
Maybe I'm wrong in assuming that this took a while to happen because Peter seemed to realize that people were coming to view salvation in those terms just decades after Jesus spoke those words.  Right after admonishing his readers to do whatever kingdom work they were doing by the very strength and power of God, he issued this ominous reminder:
Beloved, do not be surprised at the fiery trial when it comes upon you to test you, as though something strange were happening to you (1 Peter 4:12).
"[D]o not be surprised…" and yet we almost always are.  "[A]s though something strange were happening…" and yet the first thing we think when the trial begins is "Why?"  How many books about bad things happening to good people have been written?  We just don't seem to be getting the message, do we? 
It's puzzling.  Which biblical figure do we have in mind when considering the person who committed his or her life to God and never had any more problems?  I can't think of a single one.  Even the object of our faith and love (Jesus) was humiliated, tortured, and murdered.  Yet we're shocked when the fiery trial erupts in our lives?  What is the most famous passage in the Old Testament? Probably the 23rd Psalm, right?  Have we forgotten "Yea, though I walk through the valley of the shadow of death, I will fear no evil" (v. 4)?  Or, what about what Jesus' brother wrote:
Count it all joy, my brothers, when you meet trials of various kinds, for you know that the testing of your faith produces steadfastness (James 1:2).
Yet when precisely that which God's Word promised would come upon us actually does, we act like we just got abducted by aliens and are being whisked away to the far side of the universe… "How could this happen to me??"
Weren't we told that the righteous were required to live by faith (Habakkuk 2:4; Romans 1:17; Galatians 3:11; Hebrews 10:38)?  And doesn't faith imply, no, necessitate difficulty (who needs faith until trouble comes)?  No wonder Peter said a fiery trial should not be deemed as strange.
Then why do we seem to think that when God said it would come upon us, and it does, it shouldn't have?  We often act as though He has somehow either ignored us, at best or betrayed us, at worst.  And then we set ourselves on a course that will often only add to our pain.  Instead of "count[ing] it all joy" and walking by faith we get angry with God and make terrible decisions.  Only then do we turn to our last and final resort…prayer.
It seems we have allowed Christianity to become more of a business enterprise rather than what it was intended to be (and was first called): the Way (John 14:6; Acts 24:14).  Churchgoers are told only what will keep them coming back and contributing.  The message of repentance carries the baggage of admission of sin so it has by and large been dropped (not a good sales pitch, right?).  And who wants to hear that the Word of God (both Scripture and Jesus) acknowledges that believers are assured trouble?  People have that without God, right?  Yes, but those without God do not have the comfort of Jesus' words "But take heart, I have overcome the world" and what they imply.  Nor do they have the incredible rewards of faith that Peter mentions in 1 Peter 1:6-9.  The truth is often withheld because people can't be trusted to understand and might go somewhere else where a happier message is proclaimed.  Then, what will we do without their money?
Let me offer an example of the ongoing tragedy of what failing to communicate the reality of trouble awaiting believers and how to get through it, our religious leaders have caused.  A 2015 study reveals "More than four in ten women who have had an abortion were churchgoers when they ended a pregnancy."  Here is what that means.  The message that trouble would come but Jesus could be counted on to guide them through the dark valley and come out the other side never found its way to these women despite their ongoing attendance in church.  So when trouble came in the form of an unplanned pregnancy (I know they were a part of causing it but can't you argue that Jesus caused His own crucifixion by not following the social norms of His time?) they were ill-prepared and sought for an answer outside the faith.
The message going forth from the pulpit and lectern week after week was apparently, how wonderful life is as a child of God.  Your sins are gone.  Your source is Christ.  And your future is secure.  Is that true?  Of course, it is.  But there is a lot that is missing isn't there?  Like how the Devil is "seeking someone to devour" (1 Peter 5:8). Or, "do not be surprised, brothers, that the world hates you" (1 John 3:13).  Or even, "if anyone is caught in any transgression, you who are spiritual should restore him in a spirit of gentleness" (Galatians 6:1).  On the contrary, that same survey of churchgoing women who had an abortion found that 65% of them said church members judge single women who are pregnant.  Again, churches do not prep believers adequately about what to expect in the way of difficulty in life.  So, they go to those who tell them not to worry because they have an easy answer. 
Obviously, this is not limited to the issue of unplanned pregnancy.  What about the churchgoing man who finds out his wife has been having an affair?  He was never told that Satan would work overtime to bring misery to his life.  He never prepared for evil forces to be working behind the scenes to waylay what he thought was a marriage made and sustained in heaven.  He was only admonished to cherish his marriage, not defend it from evil. Or the nuclear family who only heard that if they would "train up a child in the way he should go; even when he is old he will not depart from it" (Proverbs 22:6) but never realized that part of that training had to be preparing their child to stand against some things and not just learn the 10 Commandments and the Beatitudes.  Then, to their horror, they find out that little Johnny is in a gang and doing drugs.  No one told them.
The word Jesus used in John 16:33 that is translated "tribulation" is θλιψις (thlipsis).  Interestingly, that same word is also translated as "affliction, persecution, suffering, trouble, and burdened" in various other passages in the New Testament.  The word literally means "pressure."  More specifically, "a pressing pressure."  In the world, you will have pressure.  Pressure to yield.  Pressure to succumb.  Pressure to acquiesce.  Pressure to fear.  Pressure to despair.  Pressure to disobey God. 
There is no averting or escaping the pressure.  "In the world you will have pressure," Jesus said.  Plan on it.  Bank on it.  Prepare for it.  It is just as sound and inescapable a promise from God as His forgiveness for the repentant.  What a disservice our religious leaders have done by withholding this promise from the flock for fear it will distress them and cause them to leave.  Lives have been shattered because churchgoers weren't prepared for the pressures of this world, and rather than "take heart" that Jesus would be their staff to lean on in the dark valley that they suddenly found themselves in, they heeded other voices who promised quick fixes (abortion, divorce, drugs, etc.).  And they went from the dark valley into the oppressive cave of isolation and regret.
So, why even bother with Christianity if it cannot guarantee that God will remove all pressures in this life?  You will have trouble whether you accept Jesus Christ or not.  The difference is:
God knows how to take time spent in the dark valley and fashion it into stepping stones that lead to "My Father's house" (John 14:1-2; Romans 8:28).
For a prepared believer, those times of pressure guarantee divine Presence: "there is a friend who sticks closer than a brother" (Proverbs 18:24) and "The Lord is my helper; I will not fear; what can man do to me?" (Psalm 118:6 & Hebrews 13:6).
"We are not necessarily doubting that God will do the best for us; we are wondering how painful the best will turn out to be." C.S. Lewis