Thursday, February 28, 2019 @ 01:54 PM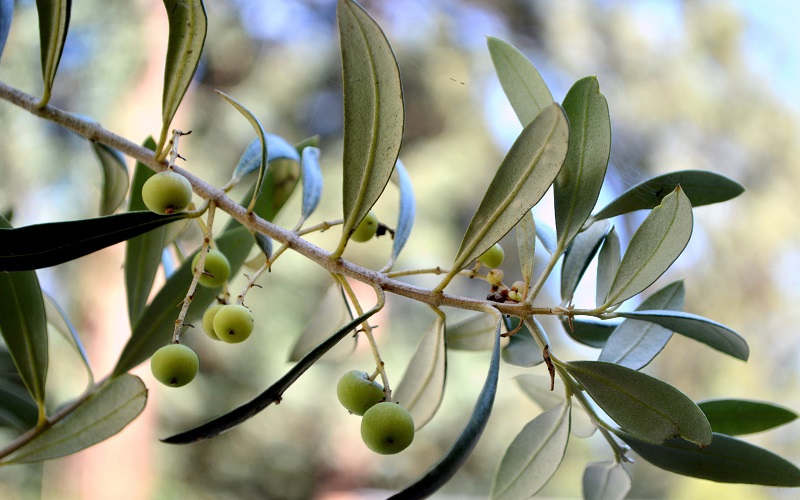 ATTENTION: Major social media outlets are finding ways to block the conservative/evangelical viewpoint. Click here for daily electronic delivery of The Stand's Daily Digest - the day's top blogs from AFA.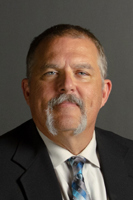 Dr. Ray Rooney, Jr.
Digital Media Editor
MORE
Want to know how you can throw away everything you've ever invested in Christianity? 
Don't be shocked or aghast at the question because I assure you, it is implied in two great passages in Matthew's gospel.  One is nestled snugly in the Sermon on the Mount and the other is a parable that sheds light on a teaching about what to do when there is a rift between two parties found in chapter 18.  In both passages, Jesus clearly and matter-of-factly reveals how to assure oneself of suffering, regret, and eternal damnation…no matter who you are or how long you've been calling yourself a child of God.
Got your attention yet?
It's amazing that Jesus was so clear and forthright about something so vitally important and yet it gets so little "air time" from pulpits, Sunday school lecterns, and even supper tables.  We'll preach and talk about salvation, original sin, holiness (sometimes), atonement, crucifixion, resurrection, baptism, heaven, hell, the Second Coming, the Great Tribulation, the Great Commission, evangelism, discipleship, love, mercy, grace, eternity, etc., etc.  We'll even talk about the forgiveness of sin(s). But what hardly ever gets but the briefest of mentions is also that which Jesus spoke quite often and freely about (I'm insinuating that we are ignoring Him) as being of the gravest of concerns…forgiving others.
Have you noticed that when we ever do get around to talking about forgiveness it's almost always about God forgiving us?  "God will forgive you no matter what you've done!" "God took my burden of sin away and cast it into a bottomless sea!"  Yes, and amen.  But what about that which Jesus clearly attached to God's forgiveness?  Our obligation to forgive others?  Where are the sermons and studies on that? 
Almost right in the middle of Matthew's version of the Sermon on the Mount (Matthew 5-7) Jesus teaches the need to pray and to do it genuinely.  Anticipating questions about what a good prayer might look or sound like He unveils what is commonly known as "the Lord's Prayer" (Matthew 6:9-13).  There are seven facets of this prayer:
The holiness of God
The desire for His will to be revealed and implemented
God's provision
Forgiveness
Divine Providence
Deliverance
Eternal glory
Before moving on in the Sermon on the Mount to fasting, Jesus had only one editorial remark about the prayer He just revealed.  Of all seven facets He chose to comment further only on forgiveness:
For if you forgive others their trespasses, your heavenly Father will also forgive you, but if you do not forgive others their trespasses, neither will your Father forgive your trespasses (Matthew 6:14-15).
I don't know how Jesus could have been more clear (or terrifying).
Did you notice that the Father's forgiveness of your sins is contingent upon your forgiveness of "others" sins?  Read it again.  "[I]f" is the key word in the passage.  "If" you forgive others you will be forgiven. "If" you do not forgive you will not be forgiven.  There's no gray area here.  Simple.  Clear.  To the point. No wiggle room.  There is no forgiveness from God for you if there is no forgiveness from you to others.
How many sermons do you recall about the power others have over your salvation?  That's right…if you can't forgive another person for what he/she did to you, that person effectively has power over your soul.  We may not like it.  It may not seem fair.  However we view it, the reality is still "if you forgive others…" your sins will be forgiven by the Father and if you won't, He won't.  Incredibly, in an indirect way, another person (the one you despise the most) can actually send you to hell.  Do you really want to give that person that kind of power over you?
This was important enough for Jesus to address again in a major way.  In Matthew 18:15-20, He teaches about the urgency of reconciliation.  This is where He talks of going to an offender and telling him how he hurt you (maybe he didn't realize you were hurt).  If reconciliation doesn't happen, take a couple of people with you and try again.  If that doesn't work, involve the whole church.  Only if the offender still refuses to listen, can the one offended cease from reconciliation efforts.
Something about that apparently bothered Peter.  What if, in that process of reconciliation that Jesus had just outlined, the offender says that he is sorry…and then does the same thing again later on?  You repeat the reconciliation process once again and he again says he's sorry.  Repeat that over and over.  How long should this ruse go on?  So Peter asks Jesus what he deemed to be a perfectly reasonable question: "Lord, how often will my brother sin against me, and I forgive him? As many as seven times?"
What ensues is known as the parable of the unforgiving servant (Matthew 18:23-35).  The gist of it is that a man owed a mammoth amount of money to a king that he could never repay in several lifetimes.  The king was about to make an example of him (and his entire family) when the man buried in debt begged for more time to repay (as already mentioned, there wouldn't have been enough time for repayment).  The king had pity and not only released the debtor but erased the entire debt.  The debtor was debt free!  This newly freed man then went and found someone who owed him a small amount of money, assaulted him when he didn't immediately pay up, and had him thrown in prison.  This was reported to the king who brought the man who had owed him a massive amount of money back before him.  He excoriated the man reminding him of how he had just been forgiven and should have extended forgiveness to those who owed him.  But that wasn't the end of the matter.
The conclusion of the parable hearkens straight back to Jesus' comments on the model prayer He taught back in the Sermon on the Mount.  Read these closing words to the parable of the unforgiving servant very carefully:
And in anger his master delivered him to the jailers, until he should pay all his debt. So also my heavenly Father will do to every one of you, if you do not forgive your brother from your heart (Matthew 18:34-35).
Forgiving others is not some peripheral low priority task of believers like finding out how many angels can dance on the head of a pin.  This is about salvation and damnation.  Heaven and hell.  Jesus made it very clear that His Father would do the same thing to people in this world who refused to forgive others as the man in the parable He just taught: So also my heavenly Father will do to every one of you…
Let's not forget, the man who was ultimately delivered to the jailers for the rest of his life was also the man who had been forgiven himself.  So now you know how you can throw away everything you've ever invested in Christianity.  Hold a grudge.  Forsake reconciliation.  Make them pay. 
"To be a Christian means to forgive the inexcusable, because God has forgiven the inexcusable in you" (C.S. Lewis in The Weight of Glory).
(Author's note: This is the first in a series of blogs on the subject of forgiveness.  Its purpose was merely to demonstrate the severity of the issue.  Future blogs will address questions like "Do you forgive if there's never an indication that it is wanted?  Does forgiveness mean you are okay with what was done to you?" etc.)
Please Note: We moderate all reader comments, usually within 24 hours of posting (longer on weekends). Please limit your comment to 300 words or less and ensure it addresses the content. Comments that contain a link (URL), an inordinate number of words in ALL CAPS, rude remarks directed at the author or other readers, or profanity/vulgarity will not be approved.