Friday, March 15, 2019 @ 02:29 PM
ATTENTION: Major social media outlets are finding ways to block the conservative/evangelical viewpoint. Click here for daily electronic delivery of The Stand's Daily Digest - the day's top blogs from AFA.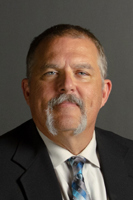 Dr. Ray Rooney, Jr.
Digital Media Editor
MORE
Do you remember the story of Jesus in Simon the Pharisee's house (Luke 7:36-50)? 
A Pharisee invited Jesus to dinner. While they were at the table a woman who was well-known for her promiscuity interrupted the meal by standing behind Jesus and weeping.  Her tears fell on His feet and she proceeded to wipe them off with her hair.  Simon thought it proved Jesus wasn't a prophet as He would have known "what sort of woman this is who is touching him…"  Jesus pointed out that though her sins were many she was truly repentant while Simon's sins (just as many) weren't even on Simon's radar.  Then He forgave her sins ((7:48). 
The similarity between this gospel narrative and the one I wrote about in a previous blog is that neither the immoral woman nor the paralyzed man asked Christ to forgive them.  Does that seem odd?  If it does then your concept of forgiveness has probably been shaped more by secular and even religious culture than Scripture (I found this to be true about myself).
Let's face something together.  Most of us have a very narcissistic view of forgiveness.  We usually forgive because it is in our best interest to do it.  After all, Jesus said "if you do not forgive others their trespasses, neither will your Father forgive your trespasses" (Matthew 6:15).  Well, I certainly want my sins forgiven so just to make sure that they are, I will forgive you.  In other words, I'm not going to let you send me to hell because of what you did to me, so I forgive you.  Is that anywhere in the ballpark?  If it is, are we sure it is really even forgiveness?  If our forgiveness is only offered as an act of self-preservation it begs the question of authenticity.
It is true that we have been warned of the consequences of failing to forgive others (Matthew 6:14-15; 18:35).  But fearing the darkness is not really the best reason to run to the light.  Turning to God when there is nowhere left to turn is not really the best reason for seeking salvation.  And forgiving others because of what the consequence will be if you don't is not really what I believe Jesus had in mind about what is at the heart of the matter.
When Jesus forgave the paralytic and the immoral woman of their sins it certainly wasn't because He wanted to make sure His own sins were forgiven!  There was really no obvious benefit to Him when He forgave either of them of their sins.  Actually, forgiving their sins made His life more difficult because doing so offended everyone who was within earshot of His words (and they ended up using those acts of forgiving others as the foundation of their charge of blasphemy against Him). 
Then why did He do it?
Two reasons.  First, because forgiving sins is the hub on the wheel of why God sent His Son into the world in the first place. 
And he took a cup, and when he had given thanks he gave it to them, saying, "Drink of it, all of you, for this is my blood of the covenant which is poured out for many for the forgiveness of sins" (Matthew 26:27-28).
Second, because He knew it would benefit them. Both the paralytic and the immoral woman were being identified by their sins.  It was thought that birth defects (John 9:1-2) were caused by sin.  Immorality, of course, is self-evident.  Both were deemed "sinners" by their lot in life.  Sins weren't what they did as much who they had become.  Sin was their identity (at least as perceived by themselves and those around them).  It may be that is exactly why neither of them asked for forgiveness.  In our minds we ask for forgiveness for what we have done; not for who we are.  When Jesus forgave them publicly, it was a reorientation of their being.  And they both knew it.
Seeing forgiveness in that light is truly a mind-expanding game-changer.  Many people who are painfully burdened with their sins will never ask for forgiveness because they see those sins as representations of who they are and people feel there is no forgiveness available for who they are (only for what they have done).  What they don't realize is that all the good people around them (the Simon the Pharisees) are just as sinful as they are.  The Simons have just learned to disassociate their sins from who they are.  They may ask for forgiveness for their small little "mistakes" but they don't realize those sins are an outgrowth of who they are.  You would never have gotten Simon the Pharisee to fess up to being a sinner.  Committing a few indiscretions, yes.  Being a sinner?  Not on your life! (Look carefully at the little parable Jesus told Simon in Luke 7:41-43)
The paralytic man of Mark 2:1-12 and the immoral woman of Luke 7:36-50 didn't know that God wanted to change who they were.  The paralytic didn't know what sin he had committed, only that he was to be forever identified by it.  The immoral woman knew exactly each sin she had committed but thought they were mere proofs of who she already was and would always be.  Both came to Jesus ashamed of who they were.  The paralyzed man (and his friends) must have thought that if Jesus healed him it would be a new start on life because he would no longer be identified as "that sinner from birth."  That's why Jesus forgave him before He healed him.  The immoral woman came to Him in tears because of her self-realization as a sinner.  She didn't want to be that way.  But how do you ask for forgiveness for what you do willingly and zealously every day?  It never occurred to her that she could be forgiven. She was broken-hearted about who she was.
Two people whose entire identity was immersed in sin heard Jesus say the same words: "Your sins are forgiven."  And their lives were never the same again.  All the people who heard Jesus say those words to them were offended because their lives were identified in a false sense of self-righteousness.  It's not likely that their sins were ever forgiven because they never believed sin was a part of who they were.  How ironic.  Those who were certain their identities were entangled with sin were forgiven.  Those who were certain sin was just an occasional misstep and had nothing to do with who they were never received forgiveness.
When Jesus told the apostles in John 20:23 that if they forgave the sins of any they would be forgiven, He was empowering them to do the same as He had done for the paralyzed man and the immoral woman.  Set those weighed down by their sinful identities free.  Let the sins of those who believe they're inherently good be retained.
Forgiving others may, in fact, keep you out of hell.  But the real reason for doing it is not for the benefit you get.  It's for the release and renewal that the forgiven get.  You (and me) have both the authority and power to set other human beings free from their self-identification (and therefore self-loathing) with sin.  That's why we forgive.  Not because it's asked for or deserved.  Simply because God wants us to and we can.
(Editor's note: This is the third blog in this series on forgiveness.  You can read the first blog HERE and the second blog HERE.)
Please Note: We moderate all reader comments, usually within 24 hours of posting (longer on weekends). Please limit your comment to 300 words or less and ensure it addresses the content. Comments that contain a link (URL), an inordinate number of words in ALL CAPS, rude remarks directed at the author or other readers, or profanity/vulgarity will not be approved.