Monday, March 18, 2019 @ 8:19 AM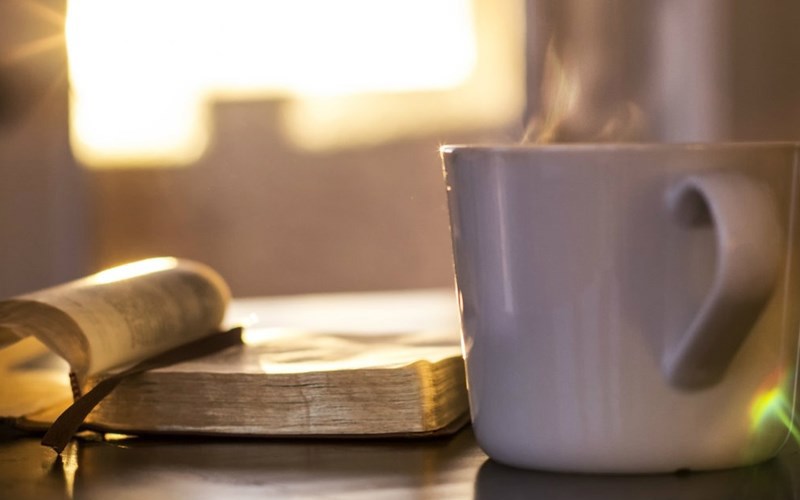 ATTENTION: Major social media outlets are finding ways to block the conservative/evangelical viewpoint. Click here for daily electronic delivery of The Stand's Daily Digest - the day's top blogs from AFA.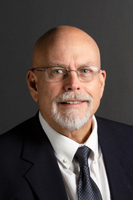 Rob Gardner
Retired AFA Staff Member
MORE
Monday
Family Leadership

But as for me and my family, we will serve the LORD (Joshua 24:15d NLT).

Fathers, my challenge for each of you is to look at how you are leading your children.  If you are not leading them to a God-centered life, make some changes, immediately.  When you lead your children away from God's path, you are treading in a very dangerous and destructive direction.
How you lead them will determine whether you put them on a positive path for life or a path filled with problems and destruction.
Lord God, help men step up and be real men.  Drive them to lead their families to You.  Help them to live a God-fearing life, honoring You with each step.  Lord, this world is broken and the family unit has been devastated, we ask for You to bring our families back together and help men become who You created them to be.  Lord, hear our pleas and come to our aide.  We ask and pray in the mighty and matchless name of Jesus.  Amen.
Tuesday
Stand on His Firm Foundation

What shall we say about such wonderful things as these?  If God is for us, who can ever be against us?  (Romans 8:31 NLT).

Never back down from exclaiming the truth of God.  Stand firm.  Be strong.  Get off the fence.  Remember, there isn't a safe place when you are straddling a fence.  It's God's way or the world's way.  Will you choose God's way, every time?
The battle is not always easy, but it is impossible without God.  Remember it is war, not tiddlywinks.
Proverbs 21:31 reminds us, "The horse is made ready for the day of battle, but the victory belongs to the Lord."  Who prepared that horse?  Every day is a battle, some day's it might be a physical battle, but every day is a spiritual battle.  (Ephesians 6:10-17)
Lord God, help us to stand firm and fight the battle that has been set before us.  Help us to go into that battle with You leading the way.  When the battle gets intense, let us rest in Your mighty hand.  Lead us and direct us and help us to be willing to follow You.  We ask in the mighty name of Jesus.  Amen.
Wednesday
Real Joy

Give thanks to the LORD, for he is good!  His faithful love endures forever (1 Chronicles 16:34 NLT).

I've got joy, joy, joy down I'm my heart!!!  How about you?  Have you found real joy in life?  The joy of a Savior that gave His life so that you might live!!!  Is the joy of Jesus Christ living in your heart!!!
Folks, that is Real Joy!!!  If you don't know Jesus, we need to talk.  I believe that I can introduce you to Him.  Thanks be To God!!!
Lord God, thank You for giving us real joy in our lives.  We praise and thank You today.  Amen.
Thursday
He Has.....

Let all that I am praise the LORD; with my whole heart, I will praise his holy name.  Let all that I am praise the LORD; may I never forget the good things he does for me.  He forgives all my sins and heals all my diseases.  He redeems me from death and crowns me with love and tender mercies (Psalm 103:1-4 NLT).

I am so thankful for what God has done in my life.  How about you?  Are you thankful for His hand of blessings?
He is with us, especially during the times when we are struggling.  He is there...holding us up and carrying us on His mighty shoulders.  He knows our sin and our failures, even better than we do...and
He still loves us, and forgives us of our transgressions.  TBTG!
Father, thank You for holding us up when we can't stand.  Thank You for never leaving us.  We praise You and pray in the mighty name of Jesus.  Amen.
Friday
In His Hands

In the beginning God created the heavens and the earth (Genesis 1:1 NLT).

As I pray today, I know that God is in control and I trust that fact, but I am fearful for our country.  He gave us guidelines, and we ignore them for our own agenda.  God will not be mocked.  The God of all creation will have His justice.  I lay all my anxiety in His hands.
Dear Lord, America is choosing its course, have mercy on us.  Amen
Saturday
His Light Reigns

"Your word is a lamp for my feet, a light on my path" - Psalm 119:105 (NIV).

In tough times, we must look very hard for a glimmer of hope.  I know that is really difficult to do when we are struggling for just a break in the pounding of trouble.  But, in that time of trouble, we have a God that is standing beside us with His mighty arms held out for us to run into.
God is shining His light, we must search for that glimmer, that single ray, that faint pin-hole of light, meandering through the darkness.  It's there, He is there.  That light is the Light of the World, Jesus Christ.  Jesus has never left us, never will.
No matter our trouble, no matter how far we have run from Him and His truth, He is ready to pull us out of our darkness and onto His path of righteousness.
My question to each of you today is, what are you waiting for?  When you are in this valley, isn't it time to come to the terms that you can't do this thing called life, without Him?  Isn't it time that you give up your heavy sack of burdens and take on His Cross?  It is much lighter and much easier to carry.  Isn't it time to get on God's path and not the path of the world?
Thank You Father God for not giving up on us.  Amen.
Sunday
Pull Back the Curtains

Jesus spoke to the people once more and said, "I am the light of the world.  If you follow me, you won't have to walk in darkness, because you will have the light that leads to life" (John 8:12 NLT).

Shine His light, God didn't place us in this world to be passive beings, He placed us to go and do.  He placed us to be disciples for His kingdom.  Maybe we aren't able to physically "go", but that doesn't mean we can't make a difference in the world.  Each of us, should be active in shining His light.  Our activity might be a social media post, a phone call, a text message or even a hand written letter, so that His light will shine on those in need?  If we have the ability to physically "go", there are no excuses for not being a disciple of the One that gave us so much.  Jesus commands us to go and share His light.  It's really not just a suggestion.
Are you tired of sitting in the dark?  Stop sitting there and do something.  Maybe you are the one that needs to be blessed by His light.  The first thing you must do is, stop sitting there in the dark!  Just because you aren't seeing God's Light given to us through Jesus, doesn't mean that His light isn't shining.  Just because it's cloudy outside doesn't mean that His light isn't shining.  Just because we have rainy and stormy weather doesn't mean that His light isn't shining.  God's Light shines through even the darkest of life's conditions.
The light is shining.  So open those drapes and let Jesus shine into your life.
Lord God, help us to seek your light, even at the darkest times.  Help us to look through the fog of life and find the fulfillment of life that You provide.  Lead us to do more for Your kingdom and our fellow man.  Forgive us Lord of our trespasses and help us to forgive those that trespass against us.  We pray in the name of Jesus and by the power of the Holy Spirit.  Amen.
Please Note: We moderate all reader comments, usually within 24 hours of posting (longer on weekends). Please limit your comment to 300 words or less and ensure it addresses the content. Comments that contain a link (URL), an inordinate number of words in ALL CAPS, rude remarks directed at the author or other readers, or profanity/vulgarity will not be approved.